It had been anticipated that President Yoweri Museveni would by 2026 retire from Uganda's State House to become the pioneer President of the East African Political Federation. However, current dynamics make this impossible. A number of steps leading to the final establishment of the East African Political Federation are still pending, requiring more time beyond 2026 to fix. Remaining steps include introduction of a regional single currency (monetary union), a referendum seeking consent of citizens to cede their respective sovereignties and later, a two-year transition period called East African Political Confederation, in which to experiment common foreign affairs relations as well as peace and security. This, therefore, entails a review of the earlier projections particularly within the ruling National Resistance Movement (NRM) and the leading opposition parties including the National Unity Platform (NUP), Forum for Democratic Change (FDC) and Justice Forum (JEEMA).
The developments have a range of impacts at local, regional and international levels. Locally, veteran President Yoweri Museveni is to face intense pressure from the opposition groups who have lost faith in elections as a viable vehicle for fostering democratic governance and are looking for other constitutional alternatives to achieve this. Regionally, Mr Museveni and his NRM party in general remain relevant in sharing election experiences, strategies and possibly logistics with ally political formations that are scheduled to participate in elections between 2023 and 2025. But lessons from his previous support to allies in DRC and Kenya may limit his input this time round. The new president in Kenya has recently hosted hostile Ugandan politicians who denounced President Museveni's human rights record from Nairobi as well as Mr Ruto's description of the practice of constitutional amendments as being 'parochial' to which he cannot subscribe.
The remarks, though emerging from Kenyan politicking, were broadly received as revelation of his true attitude toward President Museveni, a famous influencer of constitutional amendments to facilitate his continued stay in office. In DRC, President Felix Tshisekedi who is seeking a second term in this year's presidential election is this time not soliciting president Museveni's support as last time due to the receding diplomatic relations resulting from their respective stances on the rebel M23 Movement. Internationally, Uganda's image will attract a mainly negative trend as scenes of security excesses against the respect for human rights and the narrowing space for free expression are going to be dominant.
Mzee 'Tova Ku Mein' Campaign Running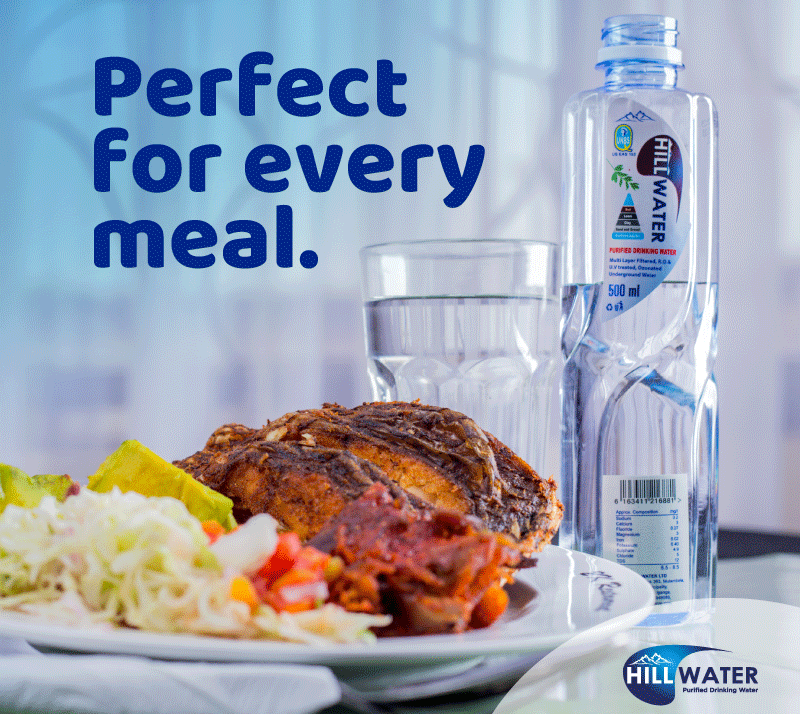 Because of the anticipated East African destination, immediately after the 2021 general elections President Museveni's son, Gen Muhoozi Kainerugaba started to posture as the suitable successor to his father in State House. He conducted a number of activities intended for self-marketing among the local population as well as regional and other African leaders. He issued a number of statements, some of them detrimental to the foreign relations policies of Uganda. However, right from initial stages, Muhoozi's presidential ambitions caused a number of controversies and attracted resistance from a range of forces internally and externally. These emerged from his father's NRM party, from veteran army officers, from opposition groups and within the region—prompting a decisive take by his father to firmly indicate continued interests in 2026, for which a responsible office, today running the 'Mzee tovo ku Mein' campaign has already been established.
Officials at the NRM party Secretariat, have through, the Secretary General, Richard Twodong already rejected Gen Muhoozi as their possible candidate for 2026 and insisted that a decision to this effect was already taken in 2019 for the incumbent Yoweri Museveni to remain their candidate. The veteran army Generals led by Internal Affairs Minister, Kahinda Otafiire are also backing the party position and rejecting Muhoozi. But Gen Muhoozi has a strong backing from the young generation within the NRM party and has since threatened to launch his own party.
The Pro-Muhoozi Group's Concerns
Gen Muhoozi has since described his father's NRM party as the most 'reactionary' organisation, implying it is not forward-looking but back-ward-looking and, therefore, a problem to the country's progress and development causing a national outcry for change, which he considers legitimate. The main concern for the pro-Muhoozi group is that from indisputable statistics, over 75% of the voting population by 2026 will be youth below 25 years. It will be hard for his father (81 years then) to win a genuine democratic election. Any other (usual) manoeuvring in his favour in full view of the information-driven generation will erode not only the party's future prospects but also the international image of the country. They fear that this kind of scenario will be of enormous advantage to the youth-led opposition groups.
The Secretariat's Trap for Opposition
There are six opposition parties in the current 11th parliament of Uganda, including the National Unity Platform (NUP), Forum for Democratic Change (FDC), Justice Forum (JEEMA), Peoples Progressive Party (PPP), Uganda People's Congress (UPC) and Democratic Party (DP). The last two; UPC and DP have signed agreements to cooperate with the ruling NRM and in a way are perceived as allies and not foes. The four main active opposition forces are NUP, FDC, JEEMA and PPP. These have planned a nation-wide sensitization of citizens for the need of electoral reforms.
The NRM Secretariat is secretly applauding them, though the security apparatus perceives it dangerous. The opposition have assembled a plethora of electoral proposals, key of which to: (i) make the Independent Electoral Commission 'independent in action not rhetoric', by making its composition appointed by the Judicial Service Commission and not by the president. (ii) Stop involvement of the military from participation in political activities including representation in parliament and involvement in elections. (iii) Change the election system from the current 'First Past the Post' that requires a winner takes it all (50+%) to a new one called "Proportional Representation System' where parties submit their candidate lists to the electoral commission and it's the party rather than the individual candidates to campaign. In this method, each participating party is proportionally represented at a particular level (parish, district and parliament) according to the percentage of votes obtained.
This system is reasonably less expensive and less violent. Whereas the NRM-overbearing Chairperson will obviously discard most opposition suggestions, he will definitely cede to some in order to easily sail though his own. The ruling party plans to counter the opposition with a number of its own proposals, expected to be rejected by the opposition. But, even without any confrontations, the opposition won't expect the NRM to lose everything while it gains everything. The moment they risk entry into this electoral reform game, that is it—the very trap set by NRM to smoothly achieve its ends. While there will certainly be agreement to make the election exercise less violent and less monetary, there will be something picked from each side to create a hybrid system of: Proportional Representation System (from the opposition) and Westminster system (from the NRM).
The latter is where a government is formed by the party or coalition that has majority support in parliament. Having demonstrated it already, NRM will likely coalesce with UPC and DP and allow the others to do it their way. But most importantly, these two measures will introduce two significant reliefs to the ruling party: (i) allow the old man to relax from the usual vigorous nationwide election campaigns (ii) enable the party to field youthful MPs to answer for the generational concerns. And that is the trap awaiting to swallow the opposition once they embark on the electoral reform trajectory.
Opinion
If candid proposals from both sides would be adopted, the prospects are bright for the ruling NRM without resorting to violence. Picking from the 2020 Burundi elections that run on a proportional representation basis but never stopped the ruling CNDD-FDD to maintain majority seats in parliament (86 out of 123 or 69%), the NRM Secretariat can be sure of rejuvenating its national and international image the way Burundi is doing today.
On the other hand, the formal coalition of the remaining parties will renew their faith in elections by causing a genuine democratic change desired by the majority. Therefore, the security apparatus should avoid future ugly scenes such as those recently experienced in Nsambya near Kampala and other previous elections to allow a free space for citizen expression, even politically.
Do you have a story in your community or an opinion to share with us: Email us at editorial@watchdoguganda.com