By Aggrey Nshekanabo
Forget it. There is no vineyard at the Olde Wine Shades in Ntinda, neither is it your typical "Wines and Spirits" corner shop in the suburbs of Ntinda. It is a grand restaurant whose roof-top bar is lined with premium wines sourced from all over the world; Italy, spain, South America and a little South Africa. I understand the proprietors of Olde Wine Shades are renowned premium wines and spirits connoisseurs and collectors and for that, they really wanted to share this good vibe with like-minded souls.
I was personally introduced to the love and experiences of premium wines way back in the 90s by a group of South Africans who ran Nsere lodge in Kyambura Game Reserve on the brim of Lake Kibwera. When I finished High School, I worked at this lodge as a waiter and most of our clients were mostly from South Africa, Austria, Germany and a few from the UK. And those who were mostly with fair company, their female companions ordered for a glass or two before, during or after a meal.
So, when I was introduced to the Olde Wine Shades by my friend, George Musisi, a wood expert, I was able to relive those memories; this time not as a waiter but as a customer. Whereas I cannot claim to be a great wine tester, I know a thing a two about wines; especially the magnificence of time. I can also tell which wine is served with which glass and on what meal and for what occasion. Forgive us of your usual "Four Cousins sins" please when you come to Olde Wine Shades. Ask for Robert, the main waiter or Vincent the chief barman to guide you on the right choices to make. Otherwise, with your 'four cousins' you are playing in the village league of wines. Come learn a thing or two about Premium wines and spirits at Olde Wine Shades. And, nothing softens a lady's heart like a glass of good wine!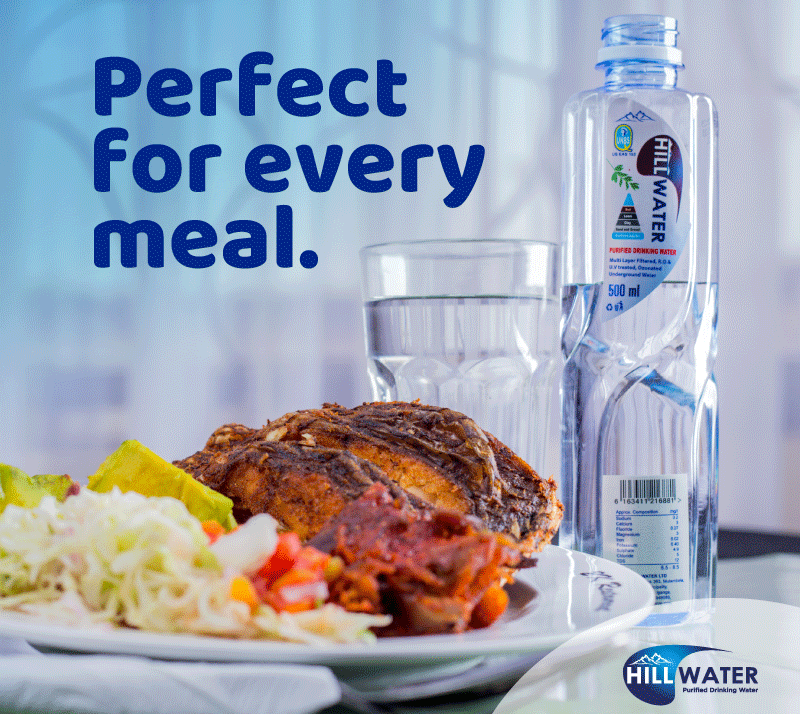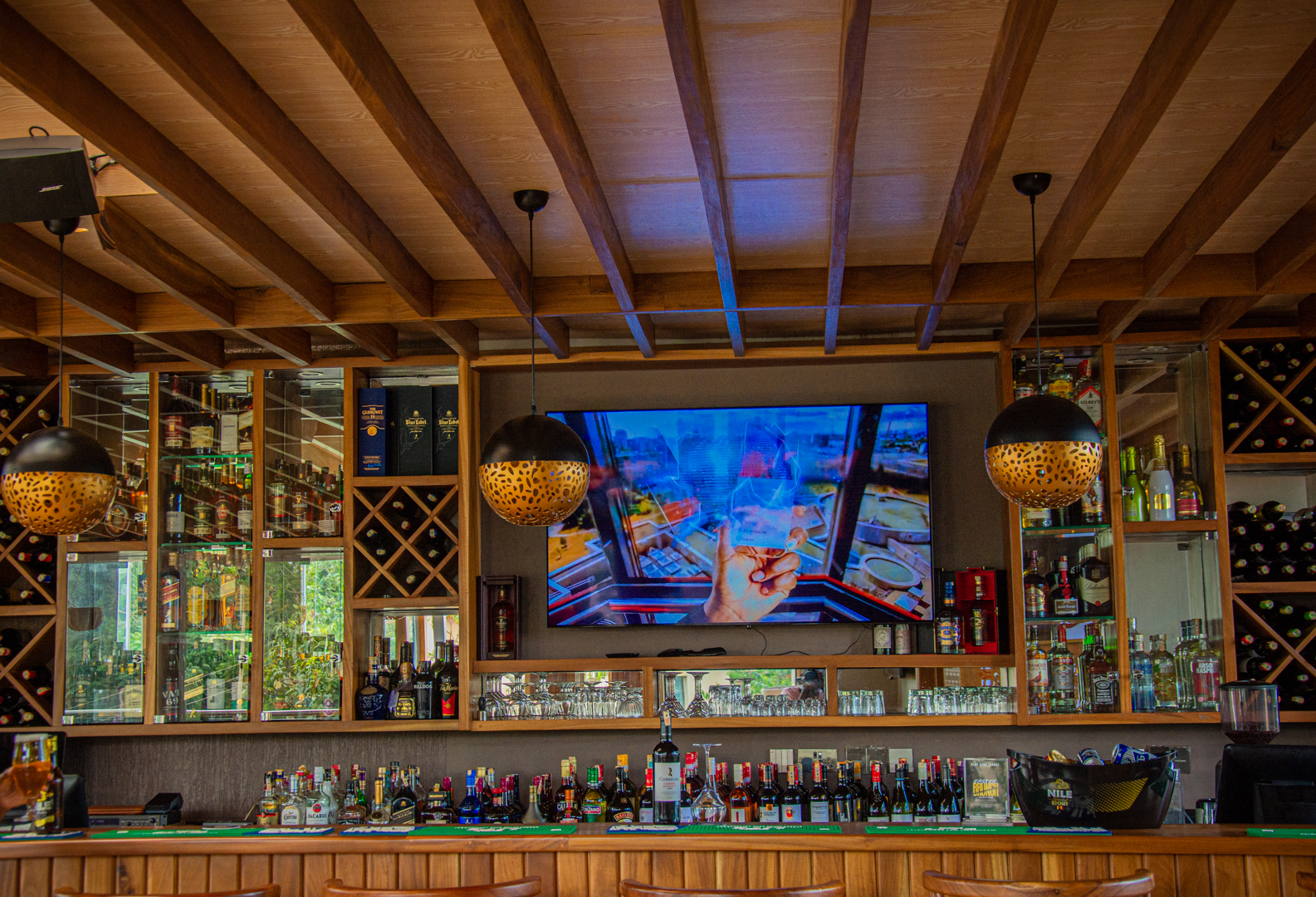 And a restaurant that serves premium wines must be good on food too. After my meal, I had to ask for the Chef! Now, I also know what good, authentic meal is when I eat one. Chef Joachim is excellent at his job. I am not a meaty person but Joachim took me on a meat journey of red and white meats with succulent samosas and excellent balanced salads on a bed of a leaf of lettuce. He operates an open, squeaky-clean kitchen with the support of Chef Edward and a team of happy waiters and waitresses.
Olde Wine Shades has various dining areas for groups, couples and individuals. At the ground floor of this three-storeyed building are intimate dining spaces for breakfast meetings or for guests that may have spent a night at the Kaka Magdalene (read it as Modlin please while local rendering is Mangadalena) apartments of the same building. And there are 12 rooms to choose from, of which four adjacent rooms can be turned into family units. 
Each room has its own character with a meticulous touch of dexterous hands of experienced housekeepers. But you give credit to the designers of each of these rooms where some have 270 degrees balcony views of Ntinda, Kyambogo and Nakawa while other have two balconies with coupled seats to enjoy private lunches, dinners and leisurely breakfasts for overnight guests. For just $150 a night on bed and kingly breakfast basis, this is quite a bargain.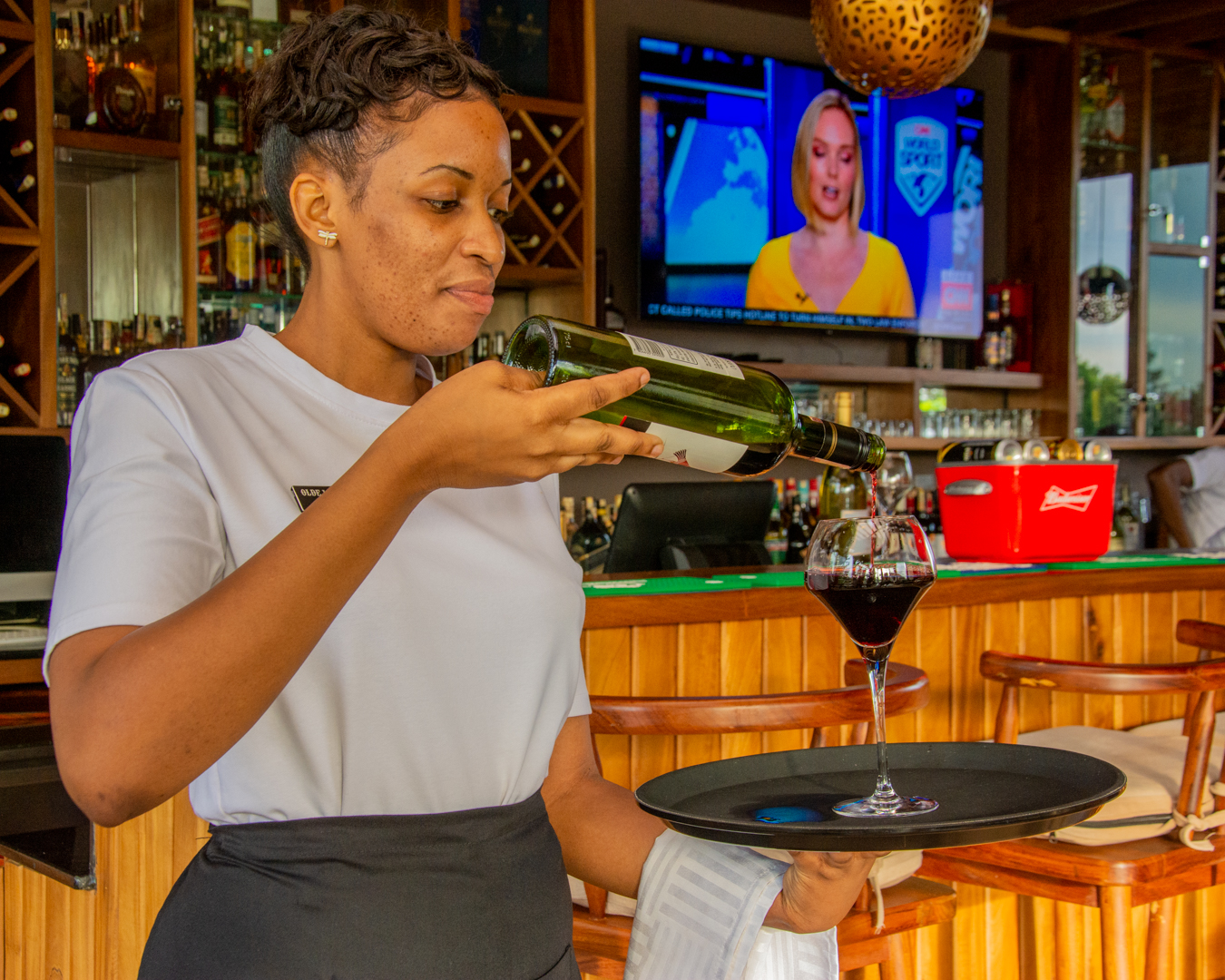 For anyone looking for highly private business meetings crowned with a meal and or catch-up with friends or wish to propose to a lady or keeping your love life wild and sweet and within the quiet environs not far from the city, this is the place to be. And for that business traveller, this is the ultimate destination. You will be looked after with distinction. During my visit, Patricia was my hostess who took care of my every need. Did I add that the bar and restaurant area has two giant screens that show international news and premier football games of the top leagues in the world? This is a news and sports arena of sorts serving indigenous drinks beers and international brands. There is no excuse not to have your favourite drink with the big boys. On one corner, there is a coffee brewery manned by Shamim serving freshly grounded coffee sourced from Bunyaruguru (I loved that to bits; drinking coffee from my homeland). Olde Wine Shade is a premium destination. The crème de la crème hang out here bwana.
Getting to Olde Wine Shades
There are more than three routes that lead you to Olde Wine Shades and interestingly, there is no signpost. Those who know, know. For the shortest time it has existed, it has been by referral or where a friend brings a friend. Otherwise, Google Maps has the place mapped out for directions. But for one who requires physical directions, from Nakawa-Ntinda Stretcher just before the lights that direct you to Ntinda township or Nakawa Vocational Institute/UNEB route, turn right and drive straight for about 20 metres and turn left on a paved gravel road past the UHMG house and follow on until a sweetly designed Olde Wine Shades Restaurant welcomes you.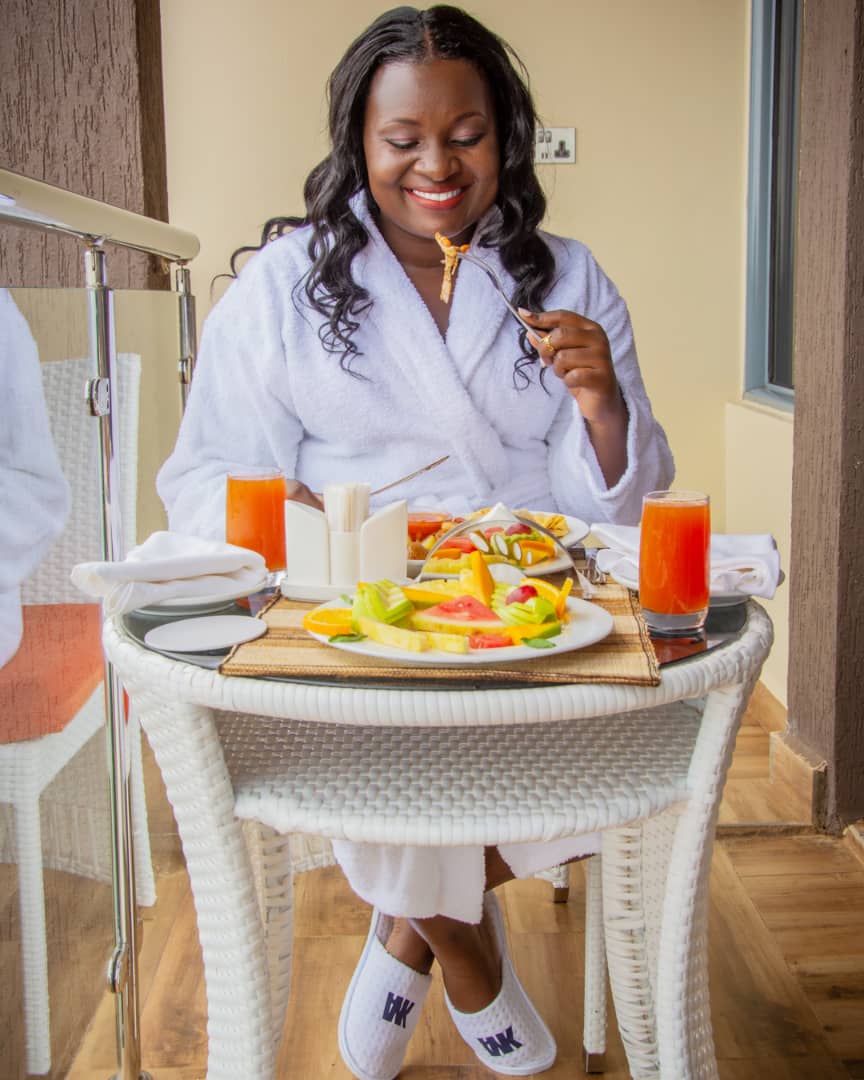 There is another access route from Kyambogo through a maze of roads at the tail end of Ntinda Minister's village. The place can comfortably park up to 20 cars within its parking yard with yellow markings for each car. At the front of the apartments, there is a fountain that nimbly gushes out in an umbrella like fashion that gives the apartments a movie picturesque look of Las Vegas. Whereas the bar area is at the roof-top, there is a provision for persons that are differently abled. There are dining and wining spaces within the grounds of the place with no steps. You can drive up to the mouth of the ground floor dining/restaurant area.
Lest I forget, Bunyaruguru dispatch will from now on focus on travel destinations. The times for the treacherous trenches of socio-economic and political commentary are now gone. There are so many good untold stories about travel destinations in Uganda and beyond. Catch you on my next destination.
Aggrey is a retired journalist and a team leader at www.kyamburasafaris.com, the proprietors of Naalya Motel. Email: Aggrey@kyamburasafaris.com, Tel. +256775414596
Do you have a story in your community or an opinion to share with us: Email us at editorial@watchdoguganda.com