There are interesting statistics that I came across recently. Most people in Kampala spend 50% of their annual income on transport. Because of the traffic congestion, another statistic says an extra Shs500 million a day is wasted in terms of fuel. This makes petroleum the highest valued import into the country, followed by vehicles.
Many Ugandans love big SUVs, yet at the same time they can't afford newer models so to pretend that they have arrived, they import 15-year-olds into the country. They drive them mainly around the city to work or even to the market to buy a bunch of mattooke and majorly to keep up appearances thereby polluting the environment to unimaginable proportions.
This has made Kampala the 15th city with the poorest air quality in the world. Most of the air pollution comes from cars. It is needless to say that these cars are on average 15 years old. Could this be the reason we see an increased number of cancer cases in the country?
Yet of all Kampala's population, only 41% use public transport, 7.9% private cars, 10.1% Boda Bodas and the rest (39%) either walk to work or use non-motorized transport. Kampala's population is projected to reach 10 million people in 15 years. I shudder to imagine how Kampala will be by 2035.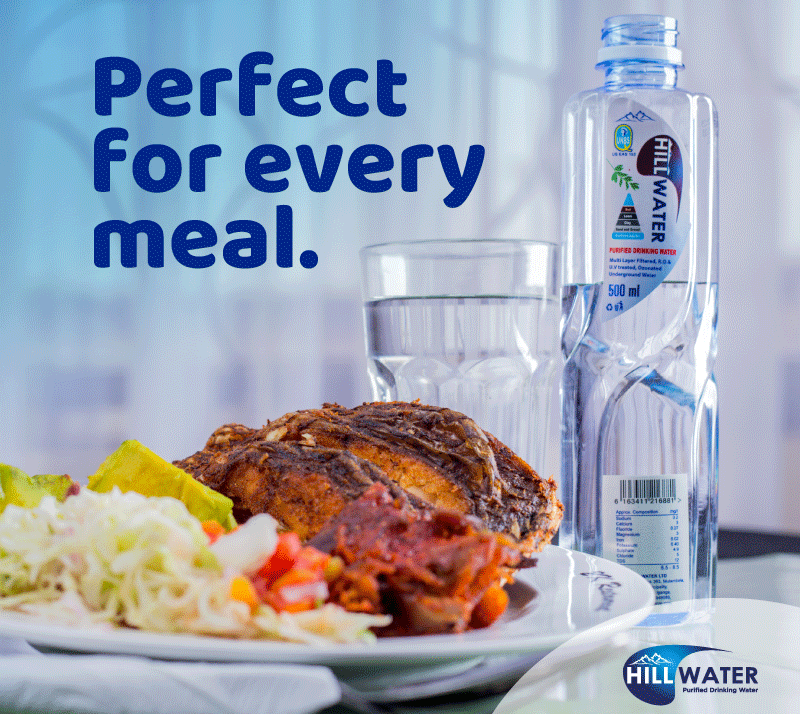 Pollution is causing drastic changes in the climate leading to severe events like we saw earlier this year with Lake Victoria claiming houses built along its shoreline. Unless we do something about reversing climate change, this country will cease being gifted by nature.
Over the last few years, we have increased our electricity generation capacity by installing more dams in many places that if it wasn't for a poor distribution network, we would be having more electricity than we can currently consume. We need to turn that electricity into charging vehicles. An electric bus uses about Shs350 per kilometer compared to about Shs1500 required by a diesel bus. This means that an electric bus will need Shs91,000 for a one-way trip to Mbarara compared to Shs390,000. Today, I won't talk about the engine oil and such other things you will need in the diesel bus to cover that distance. I wonder why companies like Global Coaches, YY, Gaaga, and the like aren't switching to EVs. With a commercial charger, you can have the battery unit full in a few minutes.
If you stop at any junction in Kampala, you will see hundreds of boda bodas. I sometimes think we have more boda bodas in the city than people! We need to wean them off petrol and switch to electric boda bodas. They are already on the market in Uganda; we need to embrace them. We can accelerate the making of electric vehicles because the technology is becoming cheaper by the day.
Just last week, Geely, the Chinese automotive giant which owns Volvo and the largest shareholder in Daimler (makers of Mercedes Benz) announced that it would hand over its electric vehicle architecture to other automakers.
This is an open-source platform others can use to develop electric vehicles. This is akin to what Google did with Android when they offered their operating software to all smartphone makers. Geely, according to a report by Bloomberg, has spent US$2.65 billion and four years developing this architecture. This significantly reduces the cost of other automakers to bring electric vehicles (EVs) to the market.
Uganda Revenue Authority (URA) and the Ministry of Works and Transport need now to come up with protocols to license EVs. At the moment, custom values used to assess the taxes one pays when they import vehicles are based solely on internal combustion engines. This is hindering the importation of EVs into the country. A campaign to import EVs or to make them here to reduce pollution in the city is necessary.
If you import a car today that is more than eight years old, the biggest percentage of taxes paid is the environmental levy. With EVs, there would be no need to be licensed to destroy the environment. Environmental activists and the Ministry of Water and Environmental need to push EV campaigns.
Entrepreneurs interested in the automotive value chain need to start looking at ways they can provide the charging infrastructure and the after-sale service for EVs. Tax incentives could be provided to such entrepreneurs so that it is made easy for them to enter this market.
Reductions in the fuel/transport bill will ensure households have more income to spend on other things that make their lives better. Increased household incomes from savings made on fuel and/or transport will lead to growth in other sectors.
The writer is a communication and visibility consultant. djjuuko@gmail.com
Do you have a story in your community or an opinion to share with us: Email us at editorial@watchdoguganda.com