With less than 12 months to 2021 general elections in Uganda, calls for free and fair polls have intensified.
Former US Ambassador to Uganda, Deborah Malac recently argued that any election process short of the recommended international standards will be a disaster for Uganda's economy.
This call, casts light on some of the international obligations on electioneering that Uganda has committed to but failed to put into law.
On top of the chart is the ratification, domestication and implementation of the African Charter on Democracy, Elections and Governance (ACDEG), that has been reechoed by several other players.
ACDEG was adopted on January 30, 2007 but came into force on February 15, 2012, after ratification by 15 African states is based on the AU Constitutive Act, 2000 which provides among others the aspiration to set out continental standards to consolidate democracy and improve governance in Africa.
 As of February 2019, the ACDEG has been signed by 46 member states and ratified and acceded to by 31. These include 12 of the 15 member states in western Africa, six of the 10 in southern Africa, eight of the 13 in eastern Africa, two of the nine in central Africa and three of the seven in northern Africa.
The ACDEG is charged to, among others, promote participatory democracy, constitutionalism, rule of law, human rights, peace and security, good governance as well as sustainable human development in Africa.
President Yoweri Museveni signed the ACDEG on 16 December, 2008, a year after it was adopted by the Assembly of Heads of State and Governments of the African Union-AU.
The Minister for Foreign Affairs is responsible for signing, sealing and depositing the instrument of ratification.
Ratifying a treaty implies that a state by the provisions of the treaty and must conform to it.
Parliament only ratifies treaties that relate to armistice, neutrality or peace or a treaty that the Attorney General has certified that its implementation in Uganda would require an amendment of the constitution.
According to Ambassador Asaba Amooti, the Head of Legal Department at the Ministry of Foreign Affairs, while Uganda signed the charter in 2008, it has not yet ratified it.
But this does not mean it has been shelved, with Amb. Asaba explaining that by signing, Uganda expressed interest and good intentions to implement provisions of the charter.
Amb. Asaba explains that the Ministry of Foreign Affairs is currently consulting with the ministries of Finance, Justice and potential implementing agencies such as Electoral Commission to ensure that Uganda takes legislative and relevant measures to implement provisions of the charter within Uganda.
Aboneka Michael, the Coordinator African Governance Architecture for Uganda says by ratifying the charter, Uganda will be obliged to promote good governance, democracy and respect for human rights in Africa.
It will also curb corruption, impunity and unconstitutional changes of government.
 And although Aboneka lauded the Ministry of Foreign Affairs for commencing consultations, saying that it is a step in the right direction, government should involve and engage the civil society in the consultations.
Why are we concerned?
There are concerns that the Presidential elections 2021 could already be flawed with senior members of the ruling NRM making public utterances announcing President Museveni who has been in power for 34 years and recently, got the Parliament to lift a clause on Age Limits from the constitution, winner of the 2021 elections.
"When President Museveni is elected in January (2021), like we have already seen the signs, we hope that the money will be available to swear him in," David Bahati, the State Minister of Finance for Planning recently said after it was announced that government was seeking Shs7 billion for the one-day swearing ceremony of a new president.
Museveni, in power since 1986, has won five elections organized since 1996.
His rivals have, however, dismissed the outcome as 'invalid'.
Dr Kiiza Besigye, a four time presidential contender, petitioned the Supreme Court in 2001 and 2006.
In both cases, three of the five judges concluded that "cheating did not affect the results of the election in a substantial manner."
In 2016, former Prime Minister Amama Mbabazi, who had garnered a measly 1.39 per cent of the vote ran to court for redress.
His petition was thrown out but court ordered for Electoral Reforms with the aim of improving the organization of subsequent elections.
Some of the recommendations included increasing the time of filing petitions from 30 to 60 days; laws be enacted to prohibit donations by presidential candidates as well as  prohibiting public servants from getting involved in political campaigns.
Court also recommended that the use of technology in elections be backed by law; sanctions against any State organ or officer who violates provisions of the law with regard to access to State-owned media be provided and that election related law reform be undertaken within two years of the establishment of the new Parliament.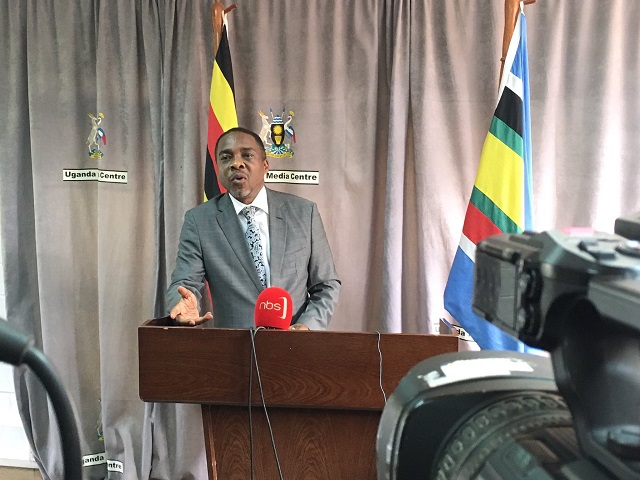 Attorney General William Byaruhanga tabled the amendments, – contained in five bills of the Presidential Elections Amendment, Parliamentary Elections Amendment, Local Governments Amendment, Electoral Commission Amendment and Political Parties and Organizations Amendment Bills – before Parliament in July 2019.
The Bills, Byaruhanga said, seek to reform laws relating to the qualification of candidates, financing of elections and the manner in which elections will be held for the presidency, parliament, local governments and the role of political parties and the Electoral Commission for the smooth running of elections.
The opposition and civil society players have come out to criticize the proposed reforms with Wilfried Niwagaba, the shadow AG, instead requesting Parliament to grant him leave to introduce a private member's Bill that contains the opposition's proposed electoral reforms.
These include reinstatement of presidential term limits, introduce the Office of Deputy President as well as reduce the number of ministers.
Free and fair elections?
According to Busiro East legislator Medard Lubega Sseggona, it is possible for Uganda to have a free and fair election if recommendations from a ruling by the Supreme Court in 2016 are put in place.
"Things like electoral reforms we need to put them in practice. But now it's too late because the 2021 elections are taking place next year. There is no way we can have free and fair election," he said.
His Kalungu West MP Joseph Ssewungu Gonzaga echoed his sentiments, saying he has never seen any free and fair election.
"2021 is going to be the worst. We would have said it will be 50/50 if the electoral reforms were put in place. But President Museveni and his ministers, plus the Electoral Commission have fought hard not to put them in place."
For marriage, family, love, job/promotion. Goodluck in your business/lottery, court cases, diseases and other Spells kindly call Kiwanga Doctors on +254 769404965 or CLICK HERE
Do you have a story in your community or an opinion to share with us: Email us at editorial@watchdoguganda.com