By Denis Jjuuko
In 1988, there were 350,000 wild poliovirus cases globally. As you read this, only Afghanistan and Pakistan are endemic to polio with less than 82 cases reported over the years. Nigeria, though not yet declared polio-free, no new cases have been reported there over the years. Rotary has been at the cornerstone of this fight spearheading vaccination campaigns that have saved 1.5 million lives and enabled 16 million people to walk. Through vaccinations, two polio strains are no longer in circulation the world over.
It has taken 20 million volunteers to get where we are vaccinating over 3 billion children at a cost of over USD15 billion.
I was looking at these figures ahead of the World Polio Day, which is due Thursday, October 24. At the same time, I kept on wondering how highly educated people can be against immunization of their children. Some even sent intention to sue letters to an elite Kampala school.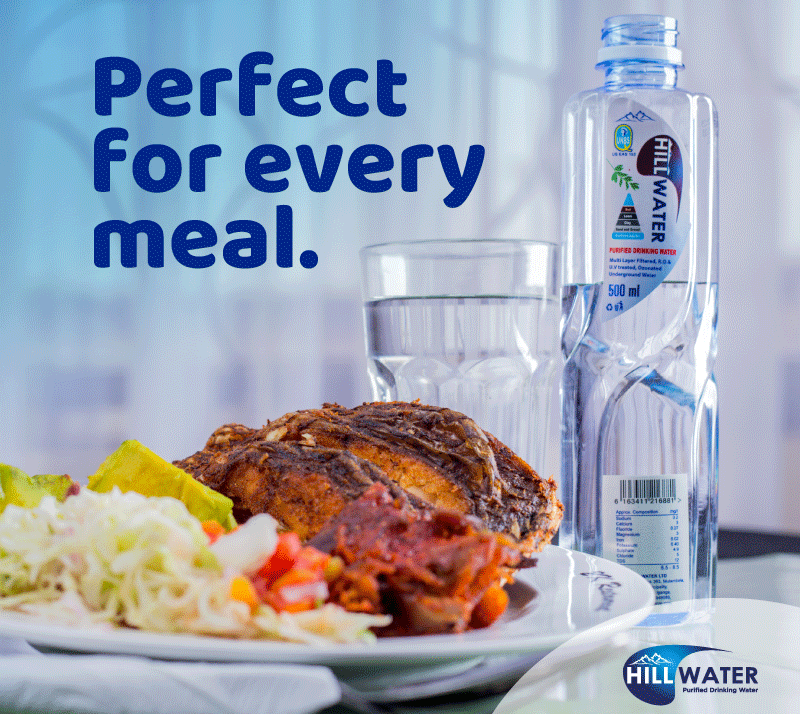 I saw a post on Facebook from somebody studying for a master's degree in health related sciences saying her child will never be immunized because a certain prophet is in charge of their lives! Yes, a prophet has now replaced vaccines. A prophet is now the firewall against polio, measles, rubella and all these other diseases.
Polio is transmitted from one person to another through contaminated water and it spreads fast if one person is affected. Why would educated people who are healthy because they were immunized be against immunization today?
Because of immunization, polio cases have reduced by 99.9% worldwide in little over 30 years. Even though Uganda has been polio-free for many years, there is need to continue immunizing children because if all eradication efforts stopped today, within 10 years, polio could paralyze as many as 200,000 children each year. I must add that the children that would be affected include those prayed for by prophets. I don't know about miracles, but I am yet to see a child affected by polio that was able to walk again because a prophet prayed for them.
Conspiracy theories about immunization and how the white race wants to eliminate black people are not new. Even as a child, I heard about them but our parents ensured that we were immunized and I believe I am here today because of their decision not to hide me from healthworkers. My mother is extremely pious but nothing stopped her from ensuring her children got the healthcare they needed. How are we going to love our children when we can't even take them for free immunizations?
If these conspiracy theories held any water, the black race or specifically the Ugandan population won't be exploding as it is today. In 1988, the country's population was just 16.2 million. Today, the number has more than doubled.
Yet as we complain about vaccinations, we give these children all sorts of drinks, syrups, fast foods as well as holy rice and some other concoctions made by people eager to become overnight millionaires.
As we keep kids away from immunization, we are busy paying millions of money to ensure these children attend elite schools. What will they learn when we pay for them to attend good schools and at the same time file lawsuits that immunizing them is bad. That vaccines will kill them even when there is no single evidence to justify our actions? How will the lucky few kids that won't die and grow up unimmunized tell their children — your grandchildren?
The government must ensure that awareness strategies are in place and implemented to avoid a disastrous situation when the majority of kids aren't immunized. Also, government agencies must ensure the mafia don't supply any fake vaccines.
Anyway, as some people oppose immunization, Rotary District 9211 Governor Francis Xavier Sentamu will be reaching Gilmans Point (5700m) around sunrise and then continue on to Uhuru Peak (5896m), the highest point of Mt Kilimanjaro on Thursday October 24 to mark the #WorldPolioDay.
In Uganda, Rotarians will commemorate the World Polio Day at an event hosted by the Rotary Club of Muyenga Tankhill at Hotel International in Muyenga starting at 7.00 pm. Dr Annet Kisakye, the National Advisor for New Vaccine Introduction at the World Health Organisation will give a keynote address.
The World Polio Day event for Rotarians will conclude with a run organised in conjunction with the Kampala Hash House Harriers to be held on Monday October 28, 2019, at Legends in Lugogo starting at 5.30 pm. At least join us to learn more about the need to immunize our kids.
The writer is a Communication and Visibility Consultant. djjuuko@gmail.com
Do you have a story in your community or an opinion to share with us: Email us at editorial@watchdoguganda.com