Word about the possible construction of a dam over the iconic Murchison Falls on the mighty River Nile has ruffled tourism industry feathers, complete with online petitions and a hash tag to #SaveMurchisonFalls.
Amos Wekesa, the blue-eyed boy of Ugandan destination marketing was in his element waxing lyrical about the close to one million dollars a day sites like the Ngorongoro Crater in neighbouring Tanzania and the Victoria Falls rake in per day.
That the company that wants to harness the hydropower potential at Murchison Falls is South African has gotten conspiracy theorists talking about a deliberate sabotage of our tourism by a competitor. After all, the Mzanzi folks have been marketing their destination aggressively by way of aggressive radio advertising. Never mind the hoops one has to jump through to get their visa which defaults all applicants as economic refugees until you can prove otherwise by way of bank statements et al.
We could pick a leaf or two about diversifying our tourism product from these Mzanzi folks regardless. I remember visiting the rainbow nation in 2015 and spending a week in the so-called Mother City Cape Town savouring its sights and (jazz festival) sounds. They sure have the Big 5 at the Kruger National Park but visiting a wine farm, the Boomslang canopy trail, which is shaped like a snake and actually shakes, riding in the sidecar of a World War 2 motorbike and bingeing on fine jazz talent was quite the touristy treat.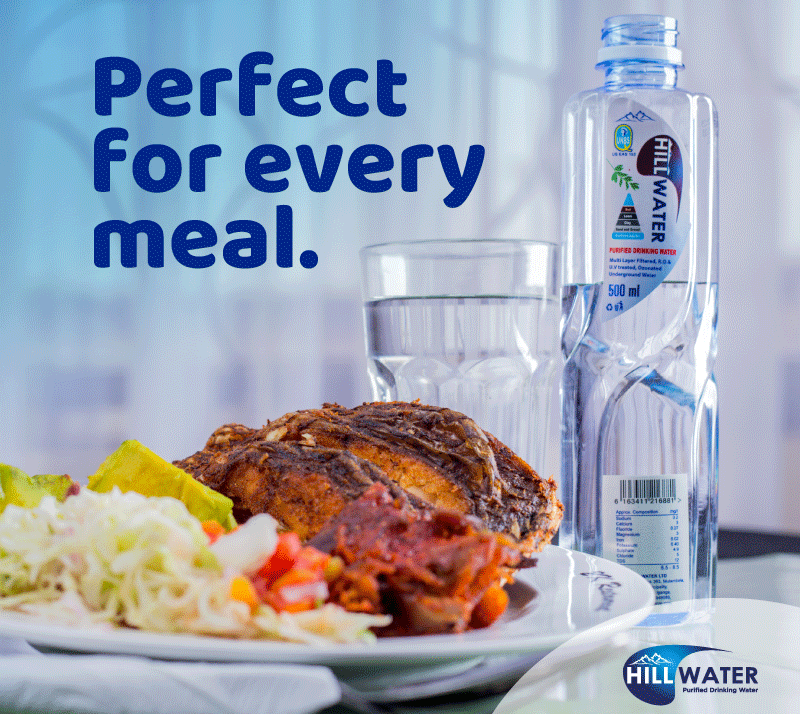 Which is why, even as we put up a #SaveMurchisonFalls resistance, we need to plan for a time when the gorillas are gone. It's not that we provide these silverback primates as much incentive to stay within our borders as say Rwanda. Have you seen how that country splurges on Kwita Izina, the annual gorilla christening ceremony complete with Hollywood celebrities in tow? It's bad enough that we market our country as one huge jungle yet we are modern state inhabited by cyber-connected people even with the inconvenience that is OTT tax.
Built heritage could be one way of diversifying natural-heritage-centred tourism offering. The recent release of The Cross-Cultural Foundation of Uganda's publication "Beyond the Reeds and Bricks" is a good place to start. It combines a coffee table book and a location-finding smartphone app to highlight the importance of historical sites and buildings in Kampala, Entebbe and Jinja as possible tourism trails.
It all builds on the fact that cultural tourism accounts for 40 per cent of international tourism arrivals globally according to UNWTO (World Tourism Organisation). It's built heritage tourism that has made the Eiffel Tower synonymous with Paris and the Taj Mahal synonymous with India. The Ham Mukasa estate has already flung the doors of the renowned Buganda aristocrat's house open to the public and word is that its walls are adorned with Uganda's history you may not find in textbooks. Personally, I'd refurbish Jinja's derelict Amber Court club, which is said to have hosted guests that attended the opening of the Owen Falls Dam in 1954.
Did you know that Ernest Hemmingway stayed at Masindi Hotel, which was also the abode for Humphrey Bogart and Katherine Hepburn the leading man and lady of the cinema classic The African Queen. And if the 130-year-old mango tree at Kibuli (derived from qibla, the direction of Mecca) Mosque could talk, it would attest to the number of matrimonial photo shoots that have taken place under its shade.
Maybe Murchison Falls will be saved and not go the way of Bujagali and Isimba. But while we are at it, can we also sign petitions to prevent the razing of old buildings for bathroom tile-and-mirror architectural eyesores, halt remodelling of our Parliament to accommodate a bloated rubber stamp legislature or see to it that the desecrated currency mural outside what used to be the Libyan Arab Bank is restored?
Moses Serugo
+256-751-094719
@serugo
serugo@gmail.com
Do you have a story in your community or an opinion to share with us: Email us at editorial@watchdoguganda.com