The confusion over President Yoweri Kaguta Museveni's stand on seeking reelection in 2026 looks set to drag on for some time.
Vice President Rtd. Major Jesica Alupo disclosed early this week that President Museveni had confided in her that he is there to stay beyond 2026, an announcement that had seemed to bear relief for the majority of the NRM supporters still bothered by the ongoing confusion.
While speaking to Central Region Headquarters converging at the National Leadership Institute, Kyankwanzi early this week, Museveni's political second in command, Alupo seemed to wash away fears that Museveni may seek to step aside to give way for a successor.
Celebrated events Promoters Balaam Ateenyi Barugahara and Kassanda MP David Kabanda, two of the top crusaders of First Son Muhoozi Keinerugaba's reported Presidential candidature in 2026 responded to the Katakwi Woman MP's revelation with fire.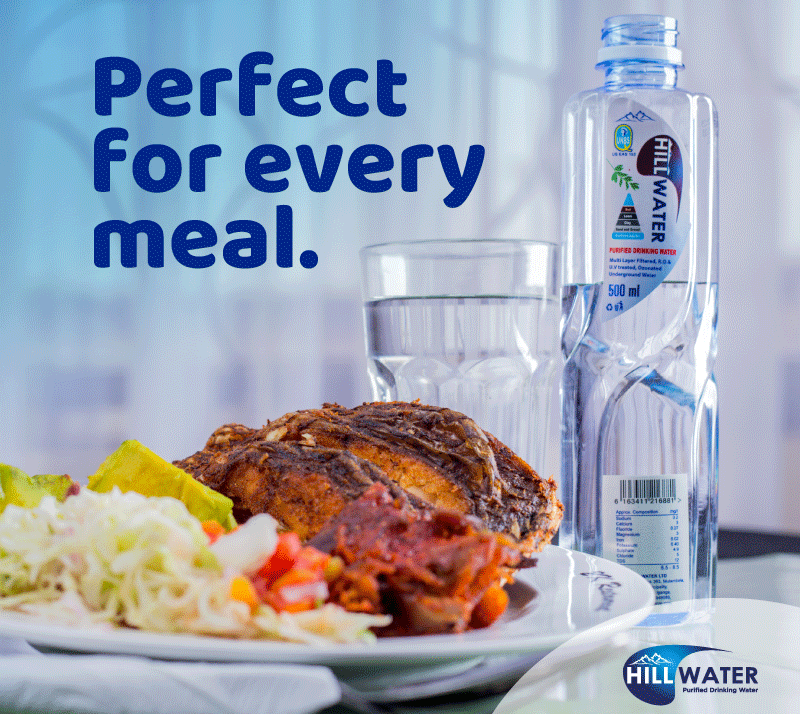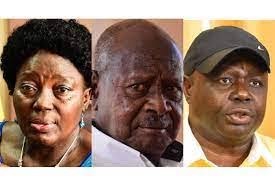 The two, supported by scores of other "Muhoozi Army" activists munched at the veteran UPDF Major like hungry hyenas, accusing her of being a perennial liar who puts words in the mouth of her boss without any remorse.
Kabanda, who has just been appointed Muhhozi's Mouthpiece for Buganda has cited a scenario from two years ago when Alupo claimed that the President had informed her that CEC would settle for Rebecca Kadaga in the hot race for the Speaker of Parliament with late Jacob Oulanyah. It later turned out that Oulanyah was selected over Kadaga and the rest is history.
Kabanda sarcastically wonders why Alupo resorted to pleading with the president to stand in 2026 despite her earlier submission that she had been told by the President that he is in contention.
"She assured Teachers about how the President was going to stand in 2026, surprisingly when Mzei came to close the teachers retreat she resorted to pleading with him to stand in 2026. Why is she pleading with someone who already told her that he will be on the ballot in 2026?" Kabanda wondered.
Balaam, on the other hand seemed to query Alupo's insistence that President Museveni has shared with her his plans for 2026, arguing that the man from Rwakitura is best known for keeping his secrets to himself.
He warns the Vice President to stay away from spreading confusion and reminded her that her plot of trying to break the Muhoozi revolution is a day dream unattainable.
" I see a senior lady trying to confuse people about our father who told us he keeps his secrets on his head abs can speak for himself. Stop your lies madam. You can never break out revolution madam. Wake up before its too late, you are known for lies. " Balaam tweeted.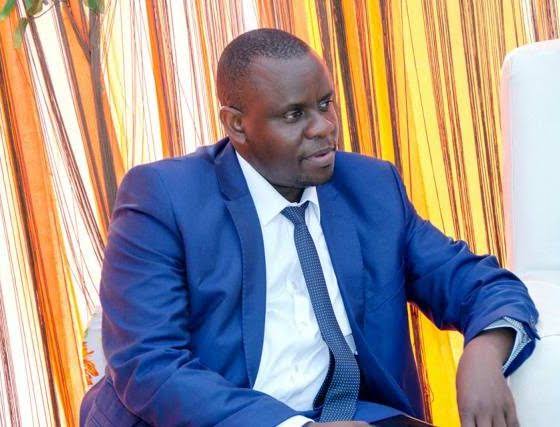 The question of whether Museveni will throw in the towel at the expiry of his current term continues to confuse the country.
General Muhoozi Keinerugaba, First Son, has emerged as a strong candidate for the Presidency, with many voices calling on Museveni to give way in 2026 for his son to continue his legacy.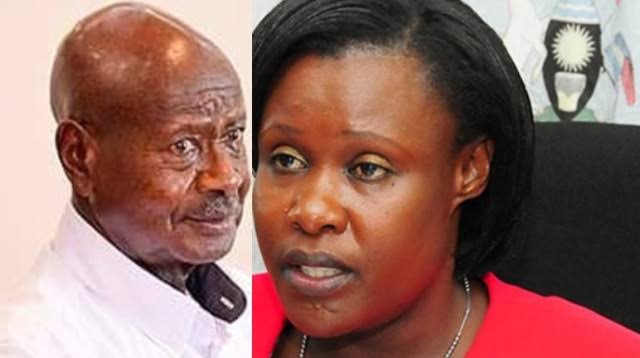 Museveni has characteristically remained tight lipped on his 2026 plans. While meeting a group of youth at Kololo Independence Grounds later last year, he avoided the question on the matter, arguing it was not yet time for politics since elections were still far ahead.
Museveni who is 78 years will be 81 in 2026 and will have ruled for a record 40 years since January 1986.
Do you have a story in your community or an opinion to share with us: Email us at editorial@watchdoguganda.com