Uganda's Third Deputy Prime Minister Rt. Hon. Rukia Isanga Nakadama has seconded a call to the Eritrean community to take advantage of the lucrative investment opportunities in the country.
Eritrean citizens were encouraged by Rt. Hon. Nakadama to invest heavily in Uganda's key priority sectors chiefly agriculture, but also tourism, transport, construction, mineral development and others, during the Eritrean Diaspora Investment Conference, that took place at the Office of the President, Twin Towers in the main conference hall on March 2nd, 2023.
The conference held under the theme "Anchoring Eritrean Investment into a vibrant Uganda" was hosted by the Presidential advisor on Diaspora Affairs Ambassador Abbey Walusimbi. It was greatly embraced by senior Cabinet Ministers, Presidential advisors, Members of Parliament, International Organizations and the Eritrean community.
Revitalizing NRM's agenda of achieving regional social, economic and political integration, she said, will be practical only if Uganda rallies regional principalities to massively invest in these key sectors, which are pillars of regional affluence.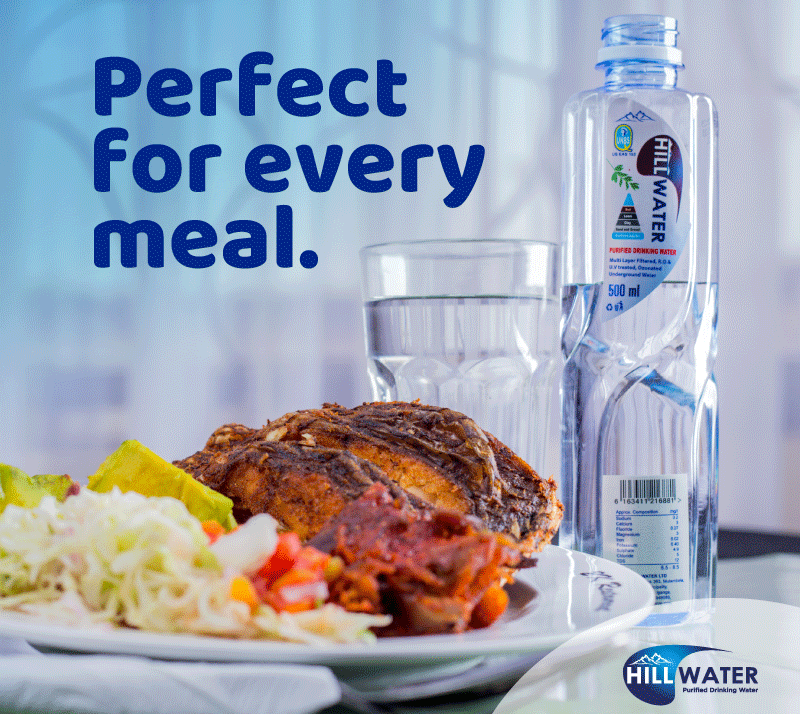 "I have great honor to talk here at this function as we look forward to encouraging more investment and cooperation with our neighbors and partners in Africa as one of the core values of NRM to achieve social economic and political integration and its commitment to regional issues remains unchanged," Hon. Nakadama remarked.
She strongly hailed Ambassador Walusimbi for his unrelenting efforts to host the conference, which is the first of its kind, and for carrying forward the President's vision of making Uganda a hub of investment, in a bid to turn it into a middle income economy.
Rt. Hon. Nakadama implored prospective Eritrean investors to take advantage of the tax incentives and a supportive investment climate marked by political and social stability witnessed in the country since 1986, to establish massive businesses in a bid to perpetuate economic prosperity in East Africa.
The outspoken Third Deputy Prime Minister also noted that investors will realize ready market for products from their investments, since Uganda is heavily populated, on top of having access to foreign markets through trade treaties and agreements, a strategy intended to make sure that locally made goods get ready market abroad.
"Investing in Uganda is also worthy it as the country has positioned itself to become an essential member of various trade groups like Comesa, the EAC and SADC, just to mention but a few. Which means when you have your investments here, you are assured of the market because of the big population and those treaties that we are signing," Hon. Nakadama reiterated.
Also addressing dignitaries during the conference, Ambassador Walusimbi elaborated at length, that the conference was organized to craft sustainable solutions to key challenges that the Eritrean community in Uganda is facing, in an effort to foster the spirit of concertedness in trade and other areas, as part of President Museveni's broader goal of creating a common market in the East African region.
"Despite the efforts to blend in with the Ugandan community, I found out that the Eritrean community has a number of challenges which cut accross a number of sectors, including access to information on investment in areas of interest, access to work permits with harmonized rates and conditions, access to business, trade and investment incentives, information on tax schedules and regimes, law governing citizenship, business and access utilization of factors of production……..,among others," said Amb. Walusimbi.
Kidane G. Habteselassie, the representative of the Eritrean community in Uganda commended President Yoweri Museveni and Ambassor Walusimbi for being at the forefront of organizing the conference and also for efforts taken so far, to have an office or a connection center where Eritreans will interact with government offices in all sectors.
The center which will be launched in May this year according to Kidane's expectations, will aid the flow of information for investors, on top of being an avenue for interaction, cultural exchange and a center for alot of activities including security, trade, and others.
"This is not about diplomatic connection of the two nations, this is just investment business issues, so the diplomatic things are going to be going on with the embassy of Eritrea, but this one is just investment, money related issues because many Eritreans are lacking right and accurate information outside of Uganda," Kidane said.
"We have today been informed of investment opportunities in Uganda, this information cannot be accessed via our embassy, this is to be accessed via the new office that's going to be formed," he added.
It should be noted that an estimated number of 15,000 Eritrean live in Uganda, most of whom are young people residing in the capital Kampala, and are fully integrated in the country's way of life.
Do you have a story in your community or an opinion to share with us: Email us at editorial@watchdoguganda.com