A popular mobilizer of the ruling National Resistance Movement(NRM) has run to General Muhoozi for security alleging deadly threats to his life.
Majjembere, also commonly known as "Empolohoma ya Museveni" has revealed that enemies of the government have been on his case for some time now.
In a handwritten letter titled "The enemies of our government want to kill me" dated January 19th, addressed to the Presidential Advisor General Muhoozi, Majjambere reveals that assailants have been trolling him with threatening messages demanding that he joins rebel activities or risk paying with his life.
He further adds that they have given him a seven-day ultimatum to take the deal or face the repercussions.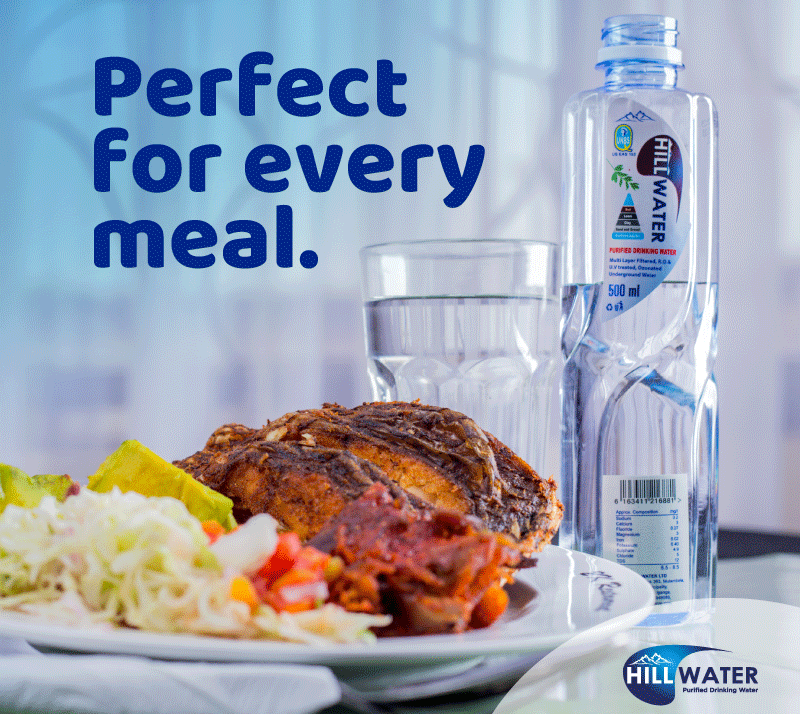 " I am receiving calls and text messages threatening to kill me unless I join them in rebel activities against the State. They have given me an ultimatum of seven days.
Majjambere, who has been a vocal activist of the ruling party is rather worried about where his 27 children will be if he happens to die. He appeals to General Muhoozi to come to his rescue by providing him with personal security for his safety.
" Where am I going to leave my 27 children? I appeal to you to come to my rescue to get personal security.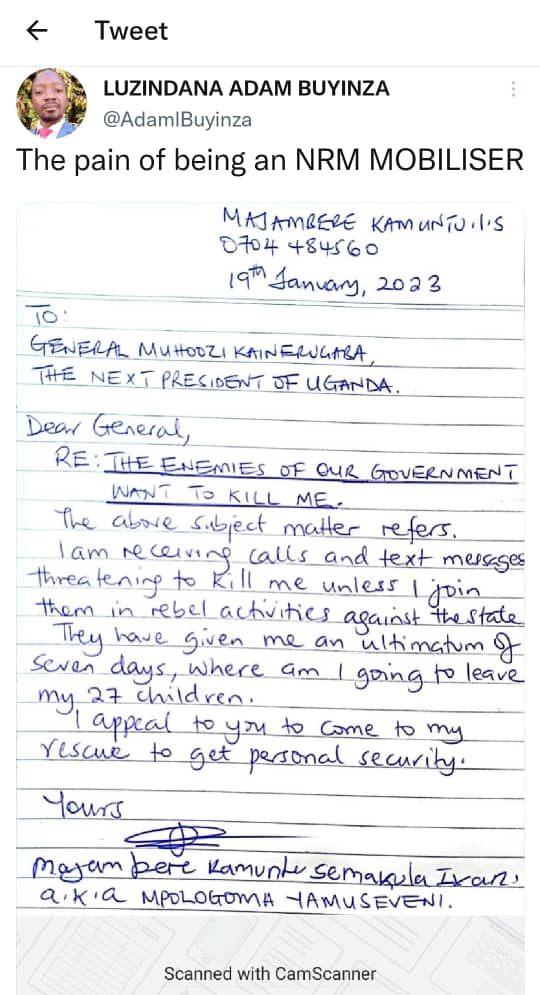 When asked about the authenticity of the letter, Majjambere confirmed that he was the author of the letter and that its contents are real. But he turned down our request for more details about the nature of the threats he is getting.
" That letter is genuine. I wrote it because I am in danger. I didn't want to first due before my people could understand the troubles I am facing. Unfortunately, I am unable to reveal more details about it." He told Watchdog.
Majjambere is one member of the NRM party that is not new to controversy. Last year, he was assaulted at the burial of the late Jakana Nadduli, son of NRA bush war veteran Hajji Abdul Nadduli. He was accused of provoking opposition supporters.
He also appeared in a video that went viral in 2020 also alleging that he was in danger with some people looking to end his life.
Do you have a story in your community or an opinion to share with us: Email us at editorial@watchdoguganda.com