Uganda's State Minister for Defence Jacob Oboth Oboth has bitterly attacked countrymen and women in the Diaspora, who ill talk about their nation of origin.
This was during the Diaspora Stakeholders Meeting, organised under the auspices of the office of Senior presidential advisor on diaspora affairs Ambassador Abbey Walusimbi, at the Office of the President in Kampala on Tuesday. 
Mr. Oboth emphasized the need for mindset change, for all Ugandans, both within the country and abroad, such that people develop a positive mental attitude towards their nation which is vital for modeling nationalistic and patriotic citizens. 
"For those who have lived in Uganda, you think there is a better place better than Uganda, but if you live outside Uganda, you will know that there is no place better than Uganda," said Mr. Oboth.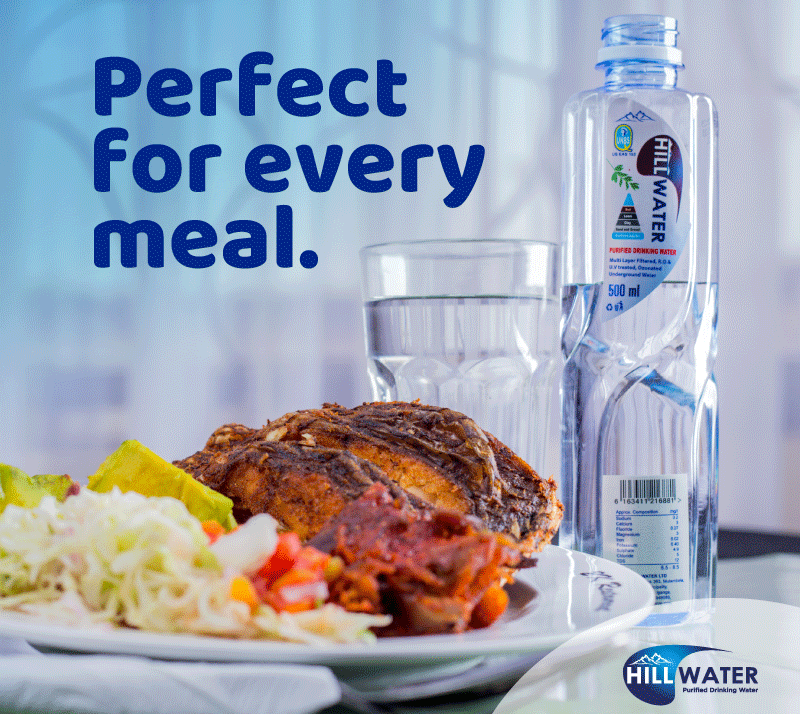 "The mindset change should be the item number one. There are many of us after leaving here and you go to another country, you feel you have arrived, i would like to say, that kind of belief is based on sheer ignorance and sheer excitement for change of the environment," he added.
The meeting organized under the theme "Strategies for a Vibrant Diaspora," was attended by participants from various ministries, the notable ones being Ministry of Foreign Affairs, Ministry of Gender Labour and Social Development, Ministry of Internal Affairs, Ministry of Defence and Veteran Affairs, Office of the Prime Minister, Ministry of Lands, Housing & Urban Development, Ministry of Tourism & Antiquities, Ministry of Energy & Mineral development.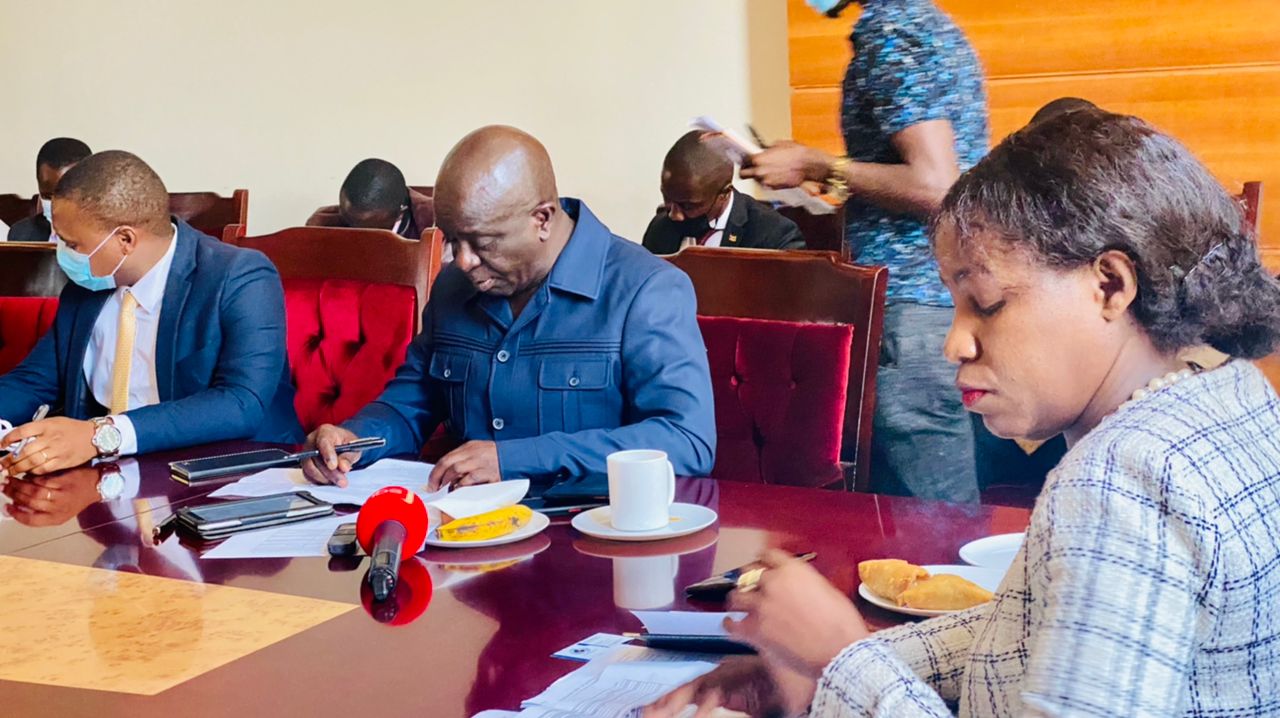 Government agencies like  Uganda Investment Authority  (UIA), Uganda Revenue Authority (URA), National Information and Registration Authority (NIRA), Operation Wealth Creation (OWC) UTB, UAERA, National Planning Authority ( NPA) Petroleum Authority of Uganda, that are directly involved in matters of the diaspora, were also represented at the meeting.
The gathering, whose agenda was a presentation of strategies crafted by the different stake holders towards a vibrant diaspora, was presided over by the Presidential Advisor on gender and youth affairs Nakiwaka Kiyingi.
It was tailored towards celebrating and re-echoing the issue of collective responsibility, to stand up to situations where Uganda is echoed either positively or negatively and asserting the need for collective action to address the issues, in a way of moving forward in externalization of labour.
Addressing the participants, Nakiwala Kiyingi noted that Uganda is focussing more on the younger generation;that is people below 30 years of age and downplayed criticisms from various pessimistic citizens who say government is not doing enough to develop the youth.
She also expressed regret over malicious actions by negative elements among the youth in the diaspora, who depict a bad image of their country to the outside world.
"Much of it is what we say, that has spoilt the entire picture of Uganda. You have read through the papers of what happened in the tourism sector, some one comes out and mentions, that there is tabulence in Uganda, and then someone who was planning to travel says; let me wait for that tabulence to cool down," said Ms. Kiyingi. 
She clearly pointed it out that young people of the Ugandan origin can effectively benefit from the infrastructure in the diaspora, with more than 27% of the population  between the age of 18 and 30, benefiting immensely.
Also speaking at the meeting, Ambassador Abbey Walusimbi decried the tendency by some pessimistic elements, who still look down on the diaspora sector of Uganda.
"Work with us in wisdom, and share innovative experiences as well as building a vibrant diaspora economy for Uganda social economic transformation. Some people still undermine the potential of this sector," said Ambassador Walusimbi. 
He aired out other measures, which must be actualized by stakeholders in the diaspora sector, to outsmart the pessimists and negative elements that are vital for strengthening Uganda's relations with the outside world, and improving youths livelihoods. 
These among others include setting up innovative leadership, such that the sector is guided by a clear vision and objective, negotiating partnerships with suitable pairs around the globe, developing a clear technology policy and framework. 
Ambassador Walusimbi also stressed the need to harness goodwill for the sector, such that the nation counters negative forces that attempt  to underestimate the potential of the diaspora, and building a vibrant development plan for the sector to attract more of Muzeyi's (Museveni's) bazukulu to return home.
Most importantly, he emphasized the need to recommend an external labour monitoring committee, with a guidance of the external labor motoring desk, to ease information sharing and also better cordination. 
This, according to him would help to protect the human rights of Uganda's citizens during their routine activities in outside countries.
For her part, Fiona Akullo who represented the Uganda Revenue Authority urged Ugandans, both at home and in the diaspora to embrace opportunities and incentives crafted by the authority, aimed at strengthening the diaspora economy. 
"As you are aware, the law does provide for incentives, there are various incentives, the tax laws which are the income act, VAT act, exise duty act, among others. These incentives are embedded in the law, and we actually impliment them, there are a couple of people, investors, who have benefited from these incentives," she noted.
"But in addition to that, we do have ammendments to the tax laws every year, and we do work with the ministry of finance, we do solicit its inputs from the Public, we do encourage the diaspora, to get involved as much as possible, the ministry of finance will in a few months put up the billls in the gazette, if there are areas of investments you are interested in, we do call upon you to get involved in this tax ammendment process, so that your interests are covered," she added.
PostBank manager for diaspora banking, Nsenge Florence stressed the reliability of the entity in meeting banking needs for diaspora stakeholders. 
"PostBank is a bank of Choice for diaspora banking like the people that visit us, or the people that we work with in the externalisation. PostBank has over 26000 diaspora customers and these are from  various countries," Nsenge noted. 
"PostBank also handles or coordinates the different diaspora events, that is from different countries also, so we need need quiet a number of people, and we talk to quiet a number of people those that want other people to go for their events for whatever reasons, those that want people to go to visits, we handle these people and some of these events were are working with is the home is best, for this year."
Ms Nsenge also emphasized the need to institute an initiative of online national IDs by government, or phase out the necessity of IDs for the people in the diaspora, urguing that most people in and outside Uganda have failed to access banking services due to procedural processes involved in attaining a national identity card at National Identification and Registration Authority (NIRA).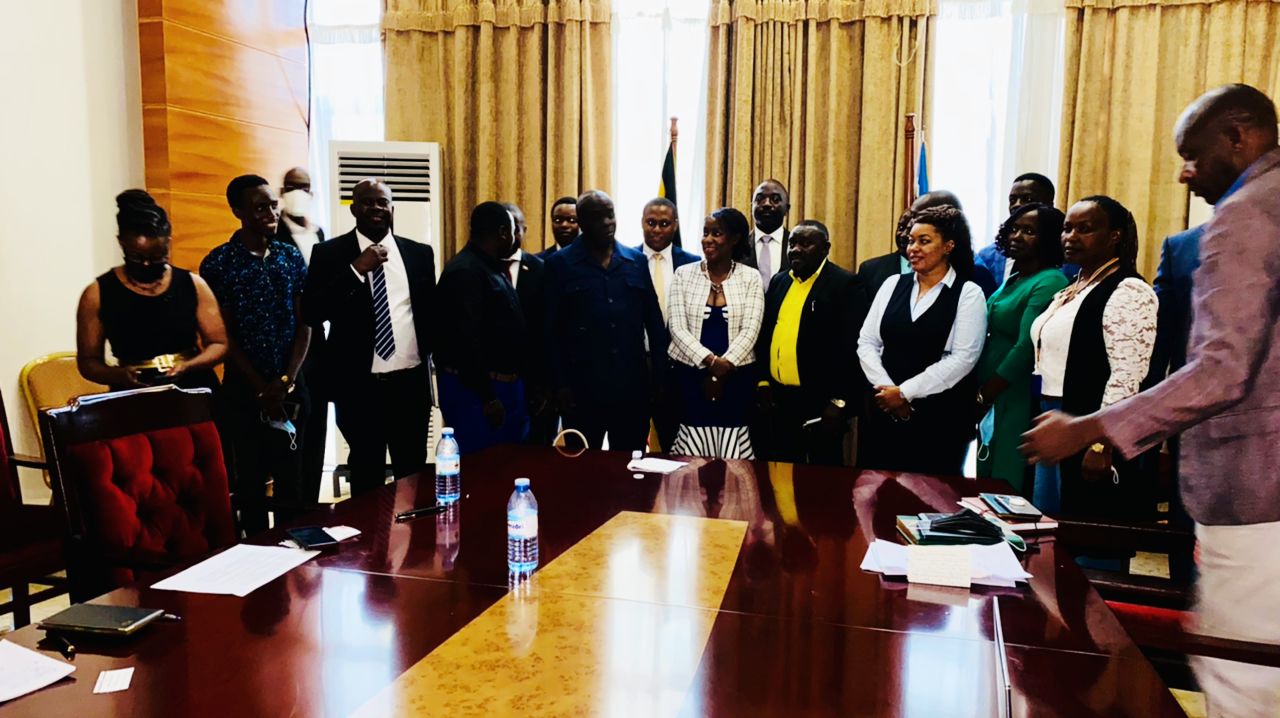 On her part, the Executive Director for NIRA, Ms. Rosemary Kisembo, urgued that the entity should instead be strengthened by government to meet registration needs for Ugandans abroad. 
"…….. so, rather than remove the need for an ID, let us enable the organisation to register Ugandans in the diaspora because you dont break to bulid. You rather strengthen mechanisms to enable," responded Ms. Kisembo.
Chairman for the UAERA, Baker Akantambira cited many benefits enjoyed by Uganda as a result of externalisation of labour.
He remarked that currently, 216 companies are registered by UAERA, under the ministry of Gender Labour and Social Development.
"Employment that we create when we send our brothers and sisters abroad, to date we have over 250,000 Ugandans deployed through our companies at a very big number. That would be a very big risk to the country, if they were here unemployed," said Akantambira.
According to Akantambira, remittances generated from workers abroad add up to 3 billion dollars a year. 
He also added that 95% of passports that are issued at the immigration office are received by migrant workers, meaning 12 billion shillings per month as tax revenue is collected  from this sector by government.
Do you have a story in your community or an opinion to share with us: Email us at editorial@watchdoguganda.com