Reagan Okumu is one of the few lucky people that have turned Parliament into their eternal homes having been there since 1996 when the country had its first Parliamentary elections by universal public suffrage.
Alfred Okot Ochen however says 25 years for a single person serving in an office that should have been occupied by at least three to five people is just ridiculous. He goes on to appeal to 51 year old Okumu to desist from the temptation of trying to be MP for life for the good of the people of Aswa.
" Being MP for 25 years in place of 3 to 5 people is ridiculous. How do you even explain that! If I were him(Okum), I wouldn't seek reelection in the forthcoming elections as it would leave his legacy of fighting for change intact. It would actually be for his own good and that of the people of Aswa," He told Watchdog Uganda in a telephone conversation on Saturday 27.
Aged just 27 years then, Okumu joined Parliament in 1996 when the country held its first elections under the 1995 constitution. He became popular among his electorates for his role in trying to act as the link between the government and the Lord's Resistance Army led by Joseph Kony.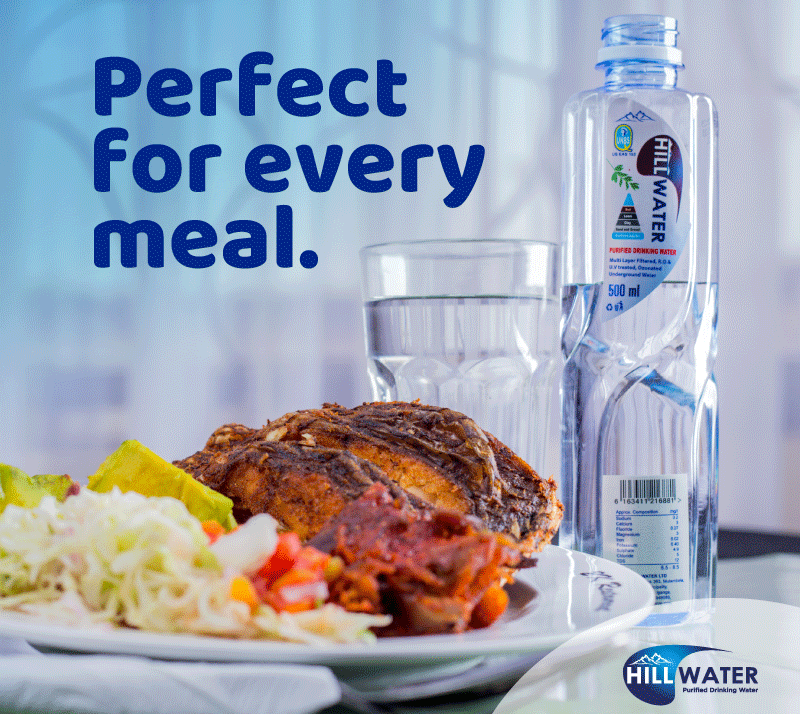 In 2002, Okumu was greatly criticised by Museveni for creating confusion in the peace negotiations where he had had been enlisted as the link between the two parties. This came after he had threatened to withdraw from the team of the government that was negotiating with the rebels. He accused the government of lack of commitment to the negotiations after refusing to agree to a ceasefire as agreed upon by the parties.
Resultantly, he was accused of being a rebel collaborator and thrown behind bars which soared his popularity resulting in his subsequent victories keeping him in the house until now.
Ochen however argues that it's been too long ever since the Aswa people elected Okumu in the office and now could be the time for them to force him out. He asserts that it's obvious that the legislator's productivity can't have remained the same after 25 years and that giving him a sixth consecutive one would unsteady produce an exhausted sleeping legislator.
" This is a question for everyone both in Aswa and Uganda. What will happen if someone had to do the same job for over 25 years especially if it involves sitting with your body and thinking the brains for long hours? Obviously the productivity diminishes. And that's exactly what I am saying." He further argued.
The Ugandan born Canadian philanthropist however says he is not ignorant to the fact that the road to Parliament won't be a walk in the park for him. He says " Okumu has been in Parliament for decades and one has got to respect that. The best way according to him would be by giving him a respectable send off and retain him as a legendary advisor in the region on political matters but " that's what happens anyways when you fail to give way. People will push you out on their own.
Through lobbying, Ochen hopes to improve his people's livelihoods through training and equipping them with skills that would give birth to income generating activities for purposes of facilitating self sustainability.
He also talks of big investments in the agricultural sector as a sure way to ensure an economic future for the people of Aswa and Northern Uganda as a whole. To him the ugly ordeal the region went through under the LRA could be used to their advantage by utilising the idle land left by the loved ones who either perished or left die to the two decade crisis.
He says that by investing in better farming methods like agricultural mechanization, use of improved seed variety, irrigation, use of manure among others, the region would turn into a food basket for the country hence improved standards of living.
But who is Alfred Okot Ochen?
Ochen was born on Sept 15 1975 in Otoroloya village,Paminano parish which is found in Owoo Sub county in Aswa Gulu district.
He started his Primary Education in the early 1980s at Holy Rosary Nursery school in Gulu when there was still relative peace.
By the time he reached upper Primary, the land had already turned into a battle ground between the Lord's Resistance Army rebels and the government forces. This led him to keep shifting from one school to another, attending Holy Rosary P.S School, Gulu Demonstration school before finally joining Kiswa Primary school , Kampala and finally  Shimoni Demonstration School where she sat her PLE in 1990.
Between 1991 and 94, Alfred attended St Peter's College Tororo – from where he attained his UCE certificate before joining Caltec Academy Makerere, in Kampala from 1995-1996, scooping his UACE certificate in the process.
He later went to Makerere University and graduated with a bachelor's degree in Environmental science.
Witnessing the atrocities committed against his people by the LRA warriors right from his formative years, Alfred's adulthood would later greatly be impacted by the experiences.
The war had gravitated gross human injustices upon his communities, claiming over 100,000 lives in the process among whom were Alfred's family members. While over a million others were forced into internally Displaced People's camps where HIV/AIDS, malnutrition also claimed scores of lives.
As a result, these life events shaped a passion to help his community and advocate for the needs of the disadvantaged. As a young adult, Alfred involved himself in many social, political, environmental affairs in Uganda. During his university life, he held several leadership positions in various National Youth and Student Councils.
After graduating university, Alfred worked with a number of non-profit organisations such as World Food Program, Canadian Refugee Council, Norwegian Refugee Council, and other local community based organisations with a cardinal aim of bettering the lives of his people.
In 2003, he relocated to Canada to escape the volatile political environment he faced as a human rights advocate there and also in search to further his education.
He currently holds a B.Sc in Environmental Studies, a MA in Conflict Analysis and Management and other certifications in Human Rights Advocacy, Mediations and Negotiations, among others. His work experience spans over 10 years in the areas of International Development, Community Services, Peace, Conflict and Security, Environmental Consultancy and Humanitarian Aid.
Consistent with his heart as a human rights advocate, he also volunteered with Amnesty International, International Red Cross, Intercultural Association, VIRCS, Victoria International Development Agency, Vancouver Island Human Rights Coalition, Friends for Peace in Africa, just to name a few.
Alfred's educational background, along with his volunteer and professional experience has refined him into an excellent leader. He loves people, and sincerely believes in respect, justice and fairness. Alfred is also a firm believer that sports keep you disciplined and loves running and going to the gym. In addition, he is a fan of soccer and a former Taekwondo player for Ugandan National Team. In Alfred's spare time, he keeps himself abreast of African and international news on conflict, politics, and justice. One day, he wishes to pursue Phd studies in a field of his choice.
Do you have a story in your community or an opinion to share with us: Email us at editorial@watchdoguganda.com