"We focused more on the needy children, their lives and families," starts a soft-spoken Banti Ddungu, the founder of Life Initiative Uganda, a non-government organisation that tends to give back to the needy as he takes a seat at Hotel Triangle, Kampala where we met for this exclusive interview.
It's already dark with the clouds threatening to pour but Ddungu in his black and silky jacket is overtly good and ready to narrate how he hatched the idea of helping the needy in his home Town, Masaka.
Ddungu is arguably one of the talented artists to have come from Masaka Town and through his writings skills and inspirational songs, Ddungu has touched many including youths in his home town in Masaka.
Before, Ddungu started with songs; Part Two and a duet, Masaka which he composed with Ronald Nsubuga aka Zil Zil towards the end of last year that tends to motivate and inspire youths and those that found themselves hopeless in life.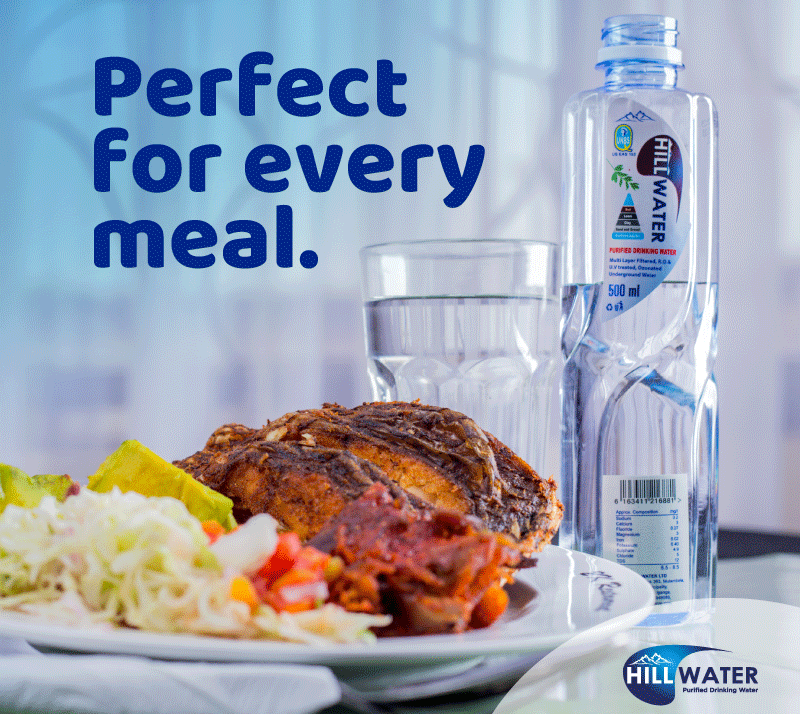 "It was after discovering HIV/AIDs victims at Lambu landing site. I had gone there to do my music performances and eventually I realized that we can do something for those people," Ddungu starts with his eyes turning teary.
As an area, Lambu landing site harbors numerous people including foreigners and many of them are dealing in different businesses such as fishing and trading goods and services. But on the other page of the paper, the area, Lambu is also embedded with people who carry out commercial sex which has increased the rate of people living with HIV/Aids.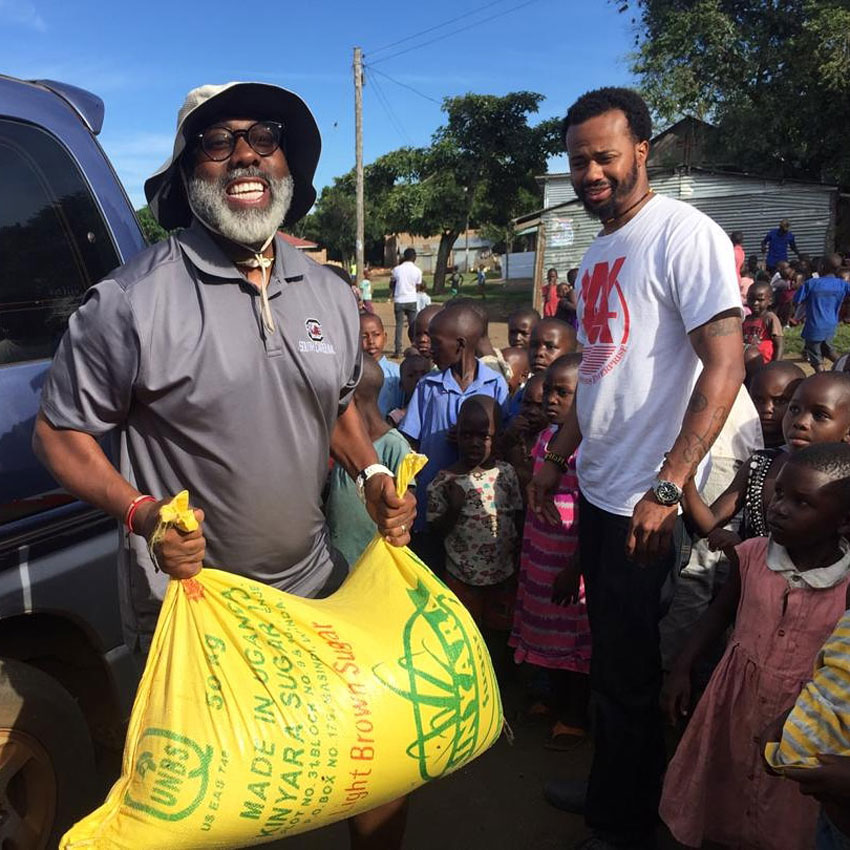 Ddungu says that immediately after releasing the song; Part Two which later brought him on the scene in 2014, he was able to tour the Lambu landing site and the poor standards of living among the people forced him to start charitable work.
Much as he is embedded with a good heart, Ddungu is one man who didn't grow up with his parents and he prefers to remain private on his family issues due to some sentimental reasons.
In a nutshell, he hustled a lot to make ends meet but because of his resilience and hard work, Ddungu discovered his purpose on earth and most of the times he is driven by passion to accomplish his dreams.
"At home we struggled a lot. My mother was the only bread winner so I was forced to leave home and chase for greener pastures away from him," he added.
As chances could carry, Ddungu shares that on a hallowed day, he bumped into Pastor Robert Mccathern who was in Uganda to preach the gospel of urban renaissance project which intends to give back to the community.
"We were able to collect clothes, boxes of soap and sacks of sugar which we later donated to the needy people in Lambu Landing site," he shares with a soft-spoken tone.
He explains that a large number of people have settled at Lambu Landing site and this has caused commotion and its related consequences such as diseases; Bilharzia and HIV/AIDs.
"We managed to play soccer with the community and later engaged the community and sensitized them on the dangers of acquiring early pregnancy and HIV/AIDS," he added.
With the help of Pastor Robert Mccathern who was also appreciated by former United States of America president Barrack Obama for serving humanity, they were also able to secure scholarships for different pupils at Exodus primary school such as Ali Buyondo, a 13-year-old whom they picked in the deep villages of Kasensero after losing both of his parents.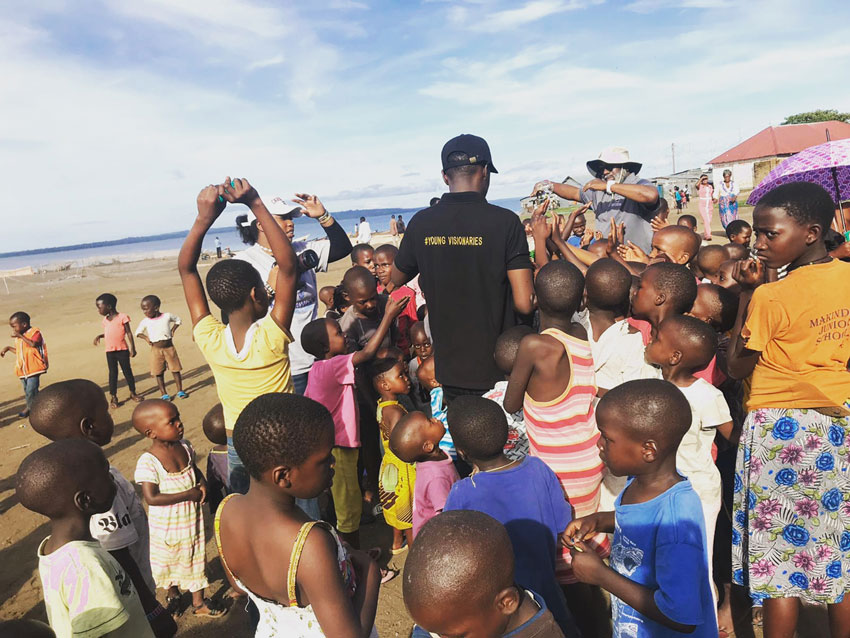 Not so long, Ddungu's friends; Brian Ssekiwunga Aka SK Brian and Dunia Maisha later joined him and started mobilizing funds and tangible goods which they donate to the needy persons at Lambu landing site annually.
"I think it's always good to pay back to those that are always in the need. It's not that we have so much but what I know is that whenever we donate to the needy we receive loads of blessings," said Ddungu who normally organizes soccer and have fun with the community people at Lambu landing site.
Away from donating to the needy, Ddungu says they have also embarked on helping youths with talents such as musicians and footballers because they have fostered good relationship with different musicians and athletes in Uganda.
"We are looking for talented musicians in our region and we hope to secure free music recording for them," he shared.
Since Ddungu is also a musician, they have plans to write an album with songs that tend to motivate and inspire the youths and the community as Masaka eyes the city status.
"We have already recorded a song entitled Masaka with Zil Zil and that idea was initiated by a colleague Baker Kigongo also a sports presenter at NBS TV," added Ddungu who normally records his songs at Sound Cover studio in Kampala.
Do you have a story in your community or an opinion to share with us: Email us at editorial@watchdoguganda.com