Uganda Coffee Development Authority (UCDA) has advised coffee farmers to professionalise their cooperatives if they are to succeed.
Speaking to media at the celebrations of the 5th International Coffee Day at the Ankole Coffee Producers' Cooperative Union (ACPCU) premises in Kabwohe, Sheema District, UCDA Managing Director, Dr Emmanuel Lyamulemye said many cooperatives are failing because they don't have proper governing structures.
"Many cooperatives are failing simply because they have failed to professionalise. Cooperatives only develop when they have proper governing structures," he noted.
At the function, Ankole Coffee Producers Co-operative Union (ACPCU) was recognised as the winners of the Special Category Award.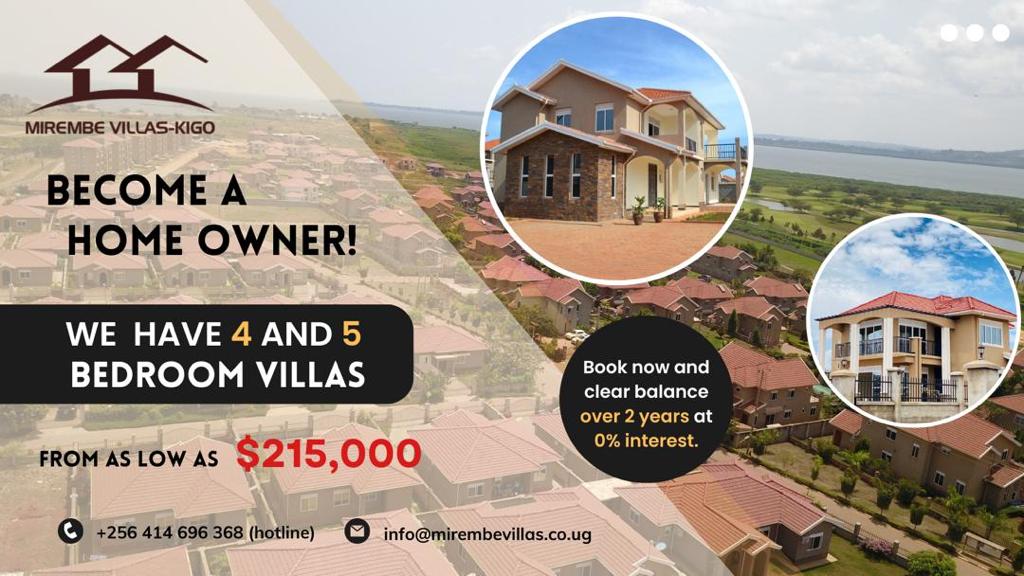 The association was started in 2006 by Eliab Ngambe. He started it with just Shs1.5million.
"I was in Kampala at the time when he shared with me the idea of starting up a cooperative. My immediate question was, 'How much money do you have?' He told me Shs1.5m! This couldn't even buy 20 sacks of coffee. Mr Eliab didn't have the money but had a vision and the zeal," John Nuwagaba, the General Manager and Board Secretary of Ankole Coffee Producers Cooperative Union told hundreds of coffee stakeholders.
Nevertheless he bought the idea and they started up the association together.
"The starting was not easy. We went a whole year without receiving any salary. Our asset base after the first year was just Shs1million, including even the weighing scales and empty sacks." 
After 10 years, the company's asset base has since grown from Shs1million to Shs13billion.
"We have since grown from being a price follower to price leader. We paid the highest prices for coffee in Uganda this year. We also contributed 18% to government revenue."
UCDA's Dr Lyamulemye attributes this success to good leadership.
"ACPCU has reached where it is because of its good leadership as well as professionalism. The company has proper governing structures as you can see that even after the retiring of Mr Ngambe, the company is still moving in the right direction. He was a great leader with great ideas. To imagine that someone would start a company with just Shs1million and take it to over Shs13billion in 10 years is not an easy feat. 
"It is the reason why on being appointed MD for UCDA, I had to bring him on board. And the good thing is, he is not selfish. He loves seeing others succeed too."
Lyamulemye reiterated UCDA's commitment to helping coffee farmers. He urged them to join or form cooperatives.
"Cooperatives have four benefits; by working together, farmers have easy access to advisory services. Secondly, when you belong to a particular group, there is pressure from group members and this increases efficiency. It is also cheaper buying farm tools as a group than as an individual. This is because buying in bulk comes with a discount. Working as a group also increases farmers' bargaining power than working as an individual."
On implementation of the Coffee Roadmap, Dr Lyamulemye said the initial plan was to increase coffee bags from 4 million bags to 20 million bags by 2025.
"But when trying to implement the roadmap, we realised we had to first widen our market before increasing volume of coffee thus the current campaign which focuses at increasing local consumption. Domestic consumption level is 5%. Our first target is increasing it to 15%. As UCDA, we are also looking at farmers. With support from EU, we are looking at how we can support farmers at group level."
Meanwhile best coffee farmers and regions were awarded at the event. The Best Finished Products was won by Coffee Africano while Imara Africa Coffee emerged 1st runner up. Nile Coffee and Big Gorilla Coffee emerged 3rd runner up.
The category of Best Exporter was won by Kyagalanyi Coffee Ltd. Ugacof Limited and Ideal Commodities (U) LTD came 1st and 2nd runners up respectively.
The category of Best Farmer was won by Daniel Akomi from Lutala village in Luwero – Central region. He owns 70 acres of coffee.
The 1st runners up was Busala Investments from Bulongo District – Eastern region.
Denis Okello from Lira district – mid Northern region emerged 2nd runners up.
The Minister of Agriculture, Animal Industry and Fisheries, Vincent Bamulangaki Ssempijja who was the Chief Guest having represented the Prime Minister Ruhakana Rugunda who is out of the country expressed government's willingness to help coffee farmers.
"Government wants to help farmers and that is why I called for the registration of farmers to have an accurate number of help needed. President Museveni tasked me to increase the volume of coffee."
Do you have a story in your community or an opinion to share with us: Email us at editorial@watchdoguganda.com