Uganda Airlines has suffered yet another public relations setback following an ill timed response to a query about a chapatti-egg delicacy locally known as 'rolex'.
On Tuesday, James Muhindo flew the national airline because he felt patriotic. And although everything was on point – it was on time, comfortable and had a friendly crew – one thing stood out like a sore thumb, the rolex or lack of it.
According to Muhindo, 'all he got of a Rolex was the aroma (kawowo) from behind the curtains that separates 'us from them'."
"This was worsened by the fact that I was seated next to the isle (corridor) next to business class so I knew there were rolas being eaten, a curtain away. I accepted my fate and humbly sat and drunk my back tea and a bun. Its until my brother shared the other photo that I decided to speak for the real #SilentMajority," he posted on his facebook wall.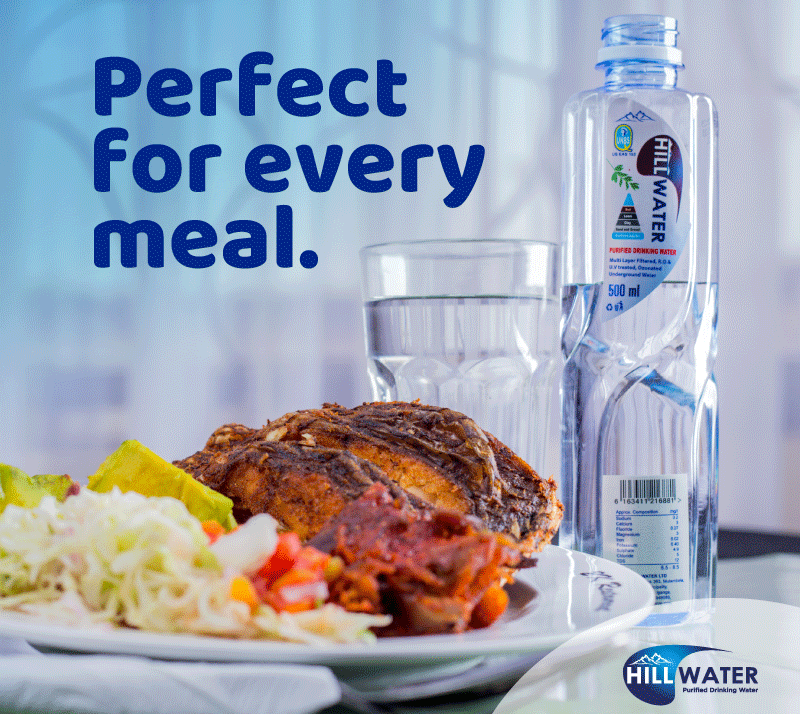 Our demand(s) is/are that the management of Uganda Airlines should starting serving at least half a Rolex in Economy."
However, under the same thread, Uganda Airlines clarified that Muhindo can only eat a rolex when he upgrades to Business Class.
"Hello James, thank you for choosing us as your airline. We appreciate all your support. However, for now, Rolex remains the luxury of the Business class. Please book a Business Class ticket to enjoy this delicacy. Hope to see you again," the airlines posted much to the chagrin of Ugandans who took it upon themselves to assure the newly re-launched airlines.
Here are some of the responses
Hamim Umuhungu Wa Tooto: Uganda Airlinesyou should stop this at once. One might think the Rolex is farfetched! Just make it available for all, be unique. Leave the bans and replace them with Rolex! Or should I lecture you on marketing skills? How can your clients beg for a Rolex? They have said it has a nice Aroma, give it to them. Am wondering if the same clients asked for Japanese beef, what would be your reply?

Shamim Kheir: Uganda Airlines what a response!

Star Moon AndSun:  A luxury??!!! Bsh please…. Max for a Rolex is 20K at worst. And from the ticket cost you can't give an economy seat passenger a rolex????? PuhLiz…. Mutulekemukko…

Eng Daniels:  Uganda Airlines hahahah…. shiaaa….what a negative response….just hear out to your customers and find ways of complimenting them…..

Shanice Shan: Uganda Airlines You do not have to respond to everything please .ur making matters worse with responses. As PRO learn to ignore some of these things

Fortunate Karungi: Imagine upgrading to business class to eat rolex! How many rolexes are those in the upgrade fees? Find a unique food to give to business class people because rolex is a cheap delicacy that you should use to market Uganda and not to differentiate between business and economy

Natamba But honestly how much is a Rolex that clients have to beg for it, Uganda Airlines: I even doubt business class people eat it or throw it away since they eat enough from the biz lounge before boarding. At least give half a Rolex and something else, someone buying a ticket deserves the best.

Rachael Ayebale Why doesn't this response surprise me..Uganda zaabu

Violet Akech: Uganda Airlines sounds like Maria Antonoitte…. If they can't afford bread, let them try cake! Who is their PR?

Macey Azariah: What kind of response is that?? Men you need to think through your responses. Plus a Rolex is like 5k-10k (best of the best). The ticket is $299 or there about. You should be able to provide Rolex, Jesa, snack attack etc Ug made stuff.

Eng Daniels: Juliet Josephine Nabadda they need to listen to their customers…it's one of the ways of improving their services…..because I am very much sure the person who responded to the official page is not the final but rather a messenger to the top management…

Julliet Rwottek: Uganda Airlines something made available on our streets is now a high end food in business class? What about you serve one Rolex in economy and keep the two for your esteem business class customers. I will pack my on just in case I use your flight.
Do you have a story in your community or an opinion to share with us: Email us at editorial@watchdoguganda.com