A few days ago, NBS TV's senior political reporter and producer Joseph Sabiiti called it quits after landing a juicy job at ActionAid International Uganda as Communications Officer.
And now the Kamwokya based TV station has suffered another blow NBS TV has suffered another blow after the resignation of Songa Samuel Stone Mwesigwa who has been the station's online editor.
In a social media post, Mwesigwa revealed his decision to quit Next Media Services was premised on the fact that it was becoming very hard for him to balance work and school.
"Back in February when I was accepted this job, I strongly believed that the two (work and school) could be juggled but as this role underwent further redefinition, the lines that define it became blurry and this decision is a precautionary step, given that finishing school is currently a top priority," he said.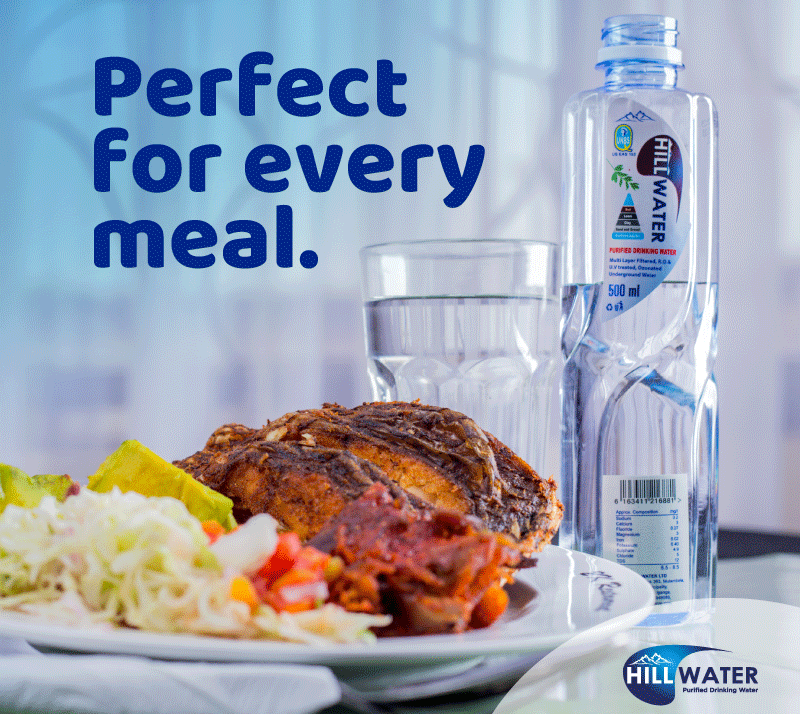 "The daily rate of online output at Next Media Services makes the role of an online editor undeniably crucial. It was the editorial magnitude of what the role should be that drew me to the job in the first place."
Mwesigwa joins other journalists such as Simon Muyanga Lutaaya, Sheila T. Mugisha, Darren Kyeyune, John Baptist Imokola and Abubaker Ssettumba Ttaaba to leave that station.
See his full statement;

Hello everyone.

I have made a personal decision to resign from my position as online editor at Next Media Services effective today September 30, 2019. This decision is premised on the fact that it has since become increasingly hard to balance my work here and school.

Back in February when I was accepted this job, I strongly believed that the two (work and school) could be juggled but as this role underwent further redefinition, the lines that define it became blurry and this decision is a precautionary step, given that finishing school is currently a top priority.

The daily rate of online output at Next Media Services makes the role of an online editor undeniably crucial. It was the editorial magnitude of what the role should be that drew me to the job in the first place.

The need for editorial checks and balances in any information process makes the role of all editors extremely important. Nancy Gibbs, the long-time former TIME magazine editor, once likened editors to coaches.

Like a coach, a good editor has an eye for detail, a skill born out of a healthy sense of judgment, mastery of language and quick decision making abilities.

While the roles of coaches and players are closely related, it is important to have a very clear role definition, if results are to be ensured. That a coach has excellent dribbling skills doesn't mean that they make the lineup on match day. That they can doesn't mean they should.

The coach's role(s) largely centre(s) on ensuring that the players are ready for match day and when the game is on, they are on a constant look out for what can be done to keep the players on the path to success. For digital, the matches are every day on occasion of every update.

Coaches whose evaluation is based on how often they play are bound to be too tired to keep their eyes open the next day; chances are high they will never have enough time to supervise, provide oversight or even explore new ideas of play.

Coaches can be tough and are sometimes not the most popular people as a result.

More importantly, coaches need a reliable team that they are actually in charge of as well as institutional confidence in their ability.

It might have portrayed me as rebellious but my insistence to restrict my contribution to that fine editorial line made me fully aware of the lens through which this role is currently viewed, hence my decision. It is my hope that for whoever comes after me, a stricter adherence to these differences so that roles are not conflated. Efforts to better curate this role should endeavour to ensure that it remains relevant to all areas of online output if excellence is to be uniform.

Relatedly, attention ought to be given to how we measure quality because it is that, for this role, that should be most important. In editorial terms, while measuring quality remains a somewhat unexplored field, those charged with spelling out these responsibilities should explore ways on how to achieve measurable scales.

Editors edit and every day over the last seven months, on various fronts, I have done tonnes of editing for this company, work I am extremely proud of. I leave on amicable grounds with a further appreciation of my skills.

To Kin Kariisa, thank you.

Wish everyone the best in your endeavours.

Regards,

SONGA SAMUEL STONE Mwesigwa
Do you have a story in your community or an opinion to share with us: Email us at editorial@watchdoguganda.com