By Denis Jjuuko
Twaha Musoke used to be a bodaboda rider in Wankuluku in Kampala near former MP John Ken Lukyamuzi's home. He started with a bicycle before upgrading to a motorcycle. After some time, he felt that he wasn't getting enough. He sold the bodaboda and became a taxi driver. The person who bought the bodaboda was killed that very day when he was ambushed by thugs take away his precious possession.
Musoke thought that maybe the thugs were after him and relocated to Nyendo in Masaka becoming a taxi driver. Things didn't work out as planned so he went back to Bukomansimbi. He sold everything he had as well as his mother's cow and bought an acre of land and started growing coffee less than 10 years ago. Musoke today has 15 acres 10 of which are dedicated to coffee. He has been able to buy land and build 30 rentals in Kyengera and another 30 are nearing completion in Bukomansimbi town. As a Muslim man, he got himself a second haki too!
"You can become rich without stealing anything. Let nobody deceive you, coffee is profitable. I want to encourage everybody to grow it. As a country, we can make lots of money and become very rich," Musoke told Katikkiro Charles Peter Mayiga when he visited his home in Bigasa last month. Musoke has a dedicated acre, which he named 'Kabaka's Coffee' where he trains others in coffee growing.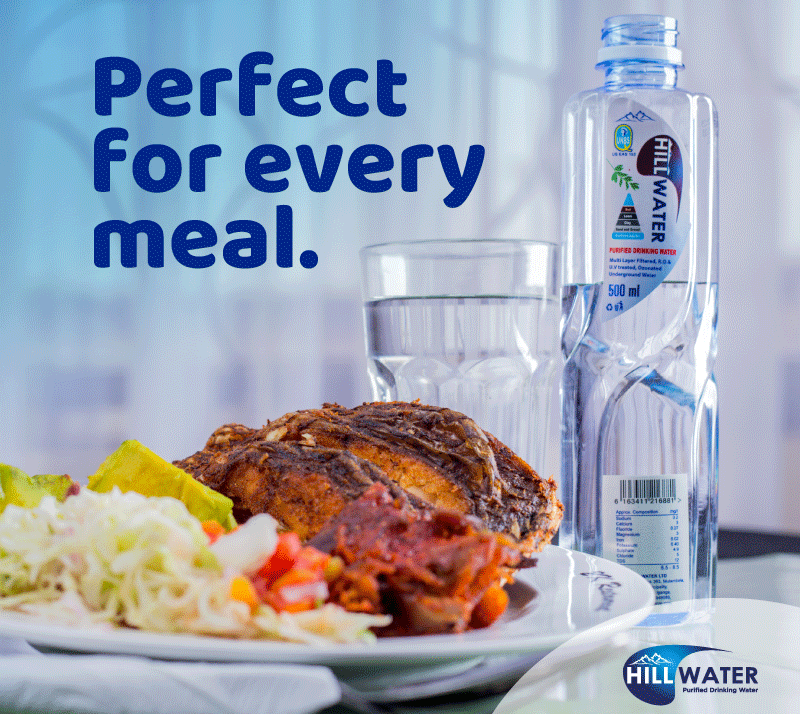 In 2013, newly appointed Buganda Katikkiro (Prime Minister) Mayiga started touring the fast Kingdom as part of his popular Ettoffaali fundraising drive to restore the Kasubi Royal Tombs among other key installations. He saw poverty first hand in a lot of places. But he also saw those who had been resilient and remained coffee growers and how they lived a different life from others. Their kids went to good schools, had solar power, and iron roofed houses decorated with pay TV dishes.
Three years later, Mayiga started a campaign codenamed EmwanyiTerimba—Luganda for Coffee is Profitable. He called the Uganda Coffee Development Authority and formed a partnership. The UCDA was to provide seedlings and work with the Kingdom's Buganda Cultural and Development Foundation (Bucadef) to provide technical knowledge. Mayiga was to use his exceptional mobilization skills to ensure people embrace coffee growing again.
A year into this campaign, there is more belief in coffee and some young people have started embracing it. Josephat Kato is a 22-year old who owns two acres of coffee. Mayiga visited his farm in Bigasasub county in Bukomansimbi. "I have been inspired to grow coffee because I have seen what it can do to get people out of poverty," he said. "Some people in this county have become wealthy by just growing coffee," he added before embracing Mayiga as tears rolled down his face. "I have always listened to your advice. I am happy you have come here today."
One of the people Kato may have referred to is probably TwahaMusoke mentioned earlier.
Depending on the variety of coffee one grows, t is estimated that one single coffee tree if well looked after it can give as much as 25kgs during the main season (October to February/March in the Eastern and Central Region and April to August in the Western Region). In the fly crop season, the same tree gives on average 30%, which comes to 7.5kgs. In an acre of land, one can plant as much as 450 trees. If we take an average of 25kgs per a tree per a year, one can say that a farmer can get as much as 11,250kgs from an acre a year. Without any processing, a kilogramme of coffee (Kibooko) goes on average at Shs2, 500, which translates to Shs28.1m per acre per a season. And the money doubles if you process it to what is commonly known as Kase (fair average quality). That explains why Mayiga called his campaign EmwanyiTerimba.
"There are three major problems in Buganda and generally the entire world today. These are ignorance, poverty, and disease. Ignorance is the major one because it leads to poverty and then disease. By giving people the information they need to grow coffee, all those problems can be solved because most diseases that afflict our people are a result of ignorance and poverty," Mayiga says.
"My father although was a teacher, he grew coffee too and I saw how that helped take us to good schools," he adds. "I thought about what can we do to get our people out of poverty and coffee is what I centred on. If it made people wealthy in the 1940s and 1960s, it can make people even more wealthy today," Mayiga says.
It is because of campaigns like these that Uganda has been able to export 4.6m coffee bags of 60 kilograms each earning the country more than half a billion dollars. With more people growing coffee, Uganda can be able to export 25m bags in a short period of time. This would enable the growers live the lives of their dreams as they did back in the day.
Up to around the late 1980s in Buddu county or what you would call the greater Masaka area, most households that farmed hard had a precious possession. It was called MwanyiZaabala. It was a motorcycle imported from Englandand made by Birmingham Small Arms Company (SBA). Its actual name was SBA Bantam— a powerful big motorcycle that every man worth his salt had. Even those who had cars, they kept aMwanyiZaabala on the side. It was a status symbol.
People in their 40s and above today who grew up in Buddurecall with nostalgia their parents or grandparents'MwanyiZaabala as one with an unmistaken sound, which they loved so much that if you touched it without their permission, the punishment you would receive would be severe. This didn't seem to be the case with the cars. MwanyiZaabala is also Luganda for Coffee is Profitable. It is time to grow coffee and relive the MwanyiZaabala days once again.
Do you have a story in your community or an opinion to share with us: Email us at editorial@watchdoguganda.com