City businessman Mohan Musisi Kiwanuka early this month broke silence on the ongoing court battle between family members over the management of his properties.
Kiwanuka who is the husband of former Finance Minister Maria Kiwanuka has more than 46 properties whose management is being contested for by one of his sons, Jordan Ssebuliba.
During an interview with Bukedde TV, Kiwanuka wondered why Ssebuliba was even fighting for his properties yet he is not his biological son.
"Ssebuliba is just ungrateful. He is not my real son but I raised him as my own," he unfolded.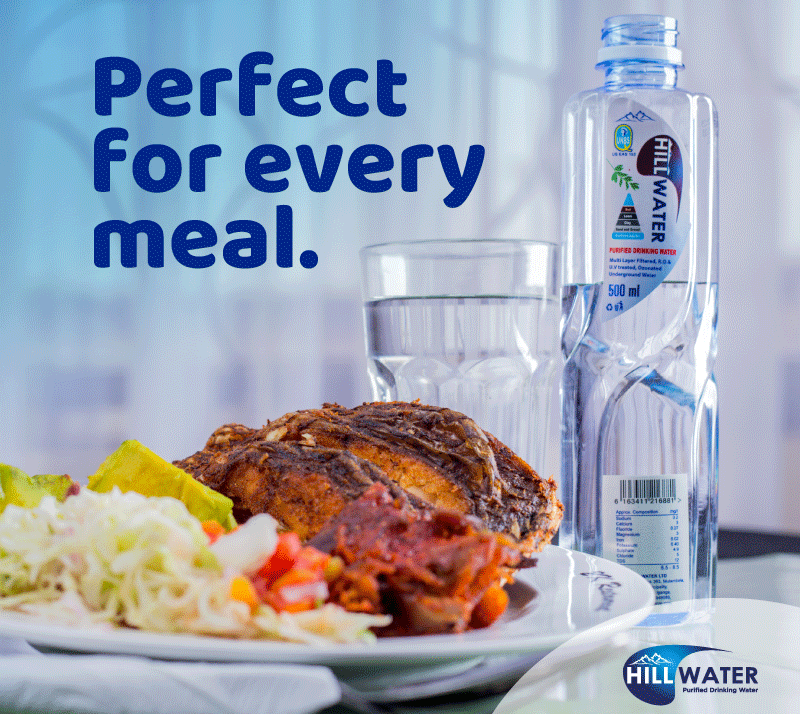 "Long ago, his mother used to work as a Secretary in Entebbe and she had an affair with her boss. When she gave birth I tasked her to go for a DNA checkup but she refused. I did not insist so I decided to raise her as my own. I took him to the best schools. I even took him to United Kingdom [UK] where he pursued a degree in law."
Kiwanuka further stated that he has done everything for Ssebuliba that a good father could do for his son including securing him a good job when he came back to Uganda from UK.
"I even footed his wedding bills."
The businessman also disclosed that the differences with Ssebuliba arose from one of his properties in Kololo known as Seven Trees Gardens which he [Ssebuliba] wanted to takeover for free.
"He was using the gardens for functions but I warned him that the people neighboring the place are suing us because of noise pollution and it was bringing a bad reputation for us. From that moment, he started fighting me," Kiwanuka said.
"I still have the ability to run my businesses. I will not sue him for these small things."
Here is the letter that could have led the businessman to publicly disown Ssebuliba:
8 July 2019
BKAC/JS/096/19
The Registrar General,
Uganda Registration Service Bureau,
Georgia House,
Kampala,

Dear Sir,

Restrictions on Transactions on 33 Companies

We act for and on behalf of Our Client, Jordan Sebuliba Kiwanuka and write to you as follows.

Our Client is an appointed Company Secretary, a signatory mandate on the various company accounts and holder of Powers of Attorney granted by all of the several companies listed here below:
1. UNTPLUS Limited
2. SUMMIT GROUP Limited
3. UCAN Limited
4. CENTRAL TRUST Limited
5. UNIGROUP Limited
6. VISA INVESTMENTS Limited
7. PREPRESS SERVICES Limited
8. METROSERVICES Limited to name but a few; attached hereto are a sample of the authorizations alluded to.

Our Client is a biological son to Mr. Mohan Musisi Kiwanuka who ts a shareholder and Director in the Holding Companies UCAN Limited and UNIPLUS Limited. Mr. Mohan Kiwanuka has through his holding companies, set up several other companies that are run and managed by other companies. He is the chairman and directing mind in all the companies.

In furtherance with the Articles of Association by which the various companies abide by, particularly under Table A, article 88 on disqualification of directors, we write to notify the Registrar of Companies that, Mr. Mohan Kiwanuka is taking very irrational decisions which are' injurious to the general management and operations of all the companies.

The irrationality of the decisions is grounded on the fact that Mr. Mohan Kiwanuka suffers from Alzheimet's disease (a debilitating and degenerative disease that impairs the functionality of the brain and causes considerable memory loss) and has so suffered from the condition since prior to the formal diagnosis of the same in May of 2017 and that for reasons of unsound mind must vacate this directorship. See copy of medical report for your ease of reference.

Mr. Mohan Kiwanuka's current disposition is characterized by an inability to acquire and remember new information, whose symptoms include repetitive questions and conversations, forgetting events and appointments, getting lost in familiar places, impaired reasoning whose symptoms include a poor understanding of safety risks, inability to manage finances, poor decision making ability, inability to plan complex or sequential activities, impaired visual spatial abilities characterized by an inability to find objects in direct view despite good acuity, changes in personality evidenced by impaired motivation and initiative, apathy, loss of empathy, social withdrawal, uncharacteristic mood fluctuations and socially unacceptable behavior.

The purpose hereof is to request that caveats are placed over the following companies namely; Visa Investments Limited, Kiwatule Estates Limited, Bwerenga Estates Limited, Summit Limited, Summit Group Limited, Oscar Industries Limited, Visa Plastics Limited, Pokino Properties Limited, Ucan Limited, Uniplus Limited, Unigroup Limited, Metro Services Limited, Prepress Services Limited, Central Trust Limited, Central Holdings Limited, Mega Trust Limited, Radio One Limited, Radio Two Limited, Visa Services Limited, and Prime Estates Limited which are directly controlled by Mr. Mohan Kiwanuka such that no changes are made to the companies signatory mandates at various banks or change in vatious company assets which are likely to adversely affect the operations of the companies.

Given the medical condition alluded to, appropriate steps are being taken to protect the companies and their assets.

Yours Sincerely,
BKA —— —
Encl.
Do you have a story in your community or an opinion to share with us: Email us at editorial@watchdoguganda.com