Over the weekend, Foreign Affair Minister also Mawogola North County Member of Parliament Sam Kahamba Kutesa surprised his die-hard supporters when he announced his retirement from active politics. He went ahead to handover the mantle to his daughter Shartis Musherure Nayebare who will stand in his current position come 2021 general elections.
Mr Kutesa said that Nayebare can build on his foundation to take the constituency to another level.
"This is the time for the Shartis' (youths). You can see how she has managed to mobilise for this campaign (Keep Sembabule Clean and Green) yet I couldn't, so, have trust in her, she will do a lot for the area," Kutesa said.
Kutesa, now 70 years old, has spent half of his entire life in active politics. He said that he is now out of new ideas.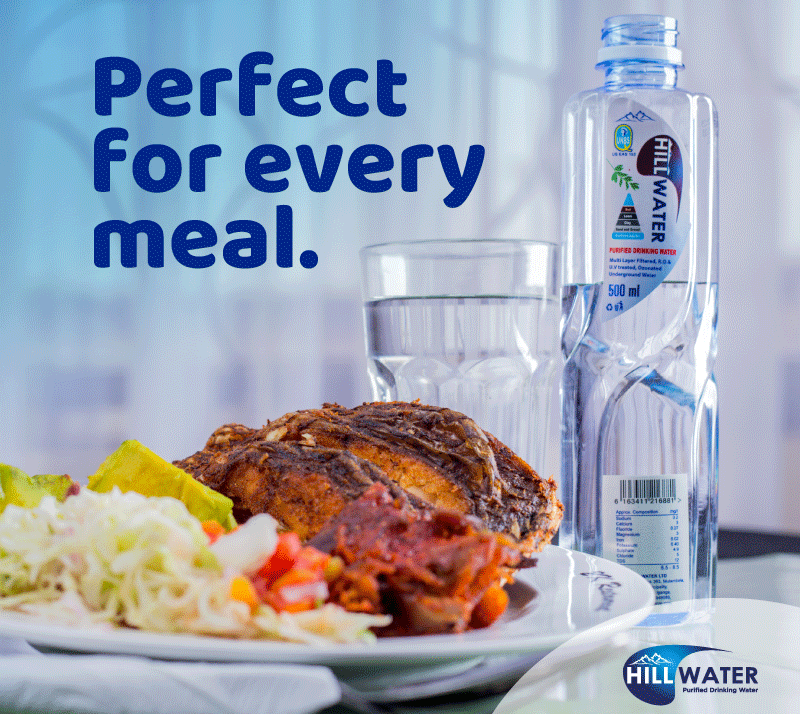 At 31, Kutesa joined politics in 1980 as a Democratic Party (DP) MP after defeating the then Uganda Patriotic Movement (UPM) leader Yoweri Museveni in Mbarara North currently known as Nyabushozi.
However, throughout his political journey, Kutesa has had a lot of setbacks including accusations of corruption and bribery which he has managed to politically shake off using his high end connections.
Observers now are wondering how life will be like for Kutesa after leaving the active political stage?
First, due to his strong influence and money he wields, it will not be difficult for Kutesa to get his daughter into Parliament. Some might argue, given his cousin Sam Rwakoojo's place at the Electoral Commission (EC), Nayebare has it all paved for her to carry the Kutesa name into the 11th parliament.
With a powerful post of a foreign affairs minister, and immediate former president general of the United Nations General Assembly, Mr Kutesa has reached the top of his career. His CV is only short of being President. However, even at 70, Kutesa's international experience is something several organisations such as the African Union need if it were not for hurdles standing in his way.
The biggest hurdle being the US court conviction of his associate Patrick Ho Chi Ping, who the Federal Bureau of Investigations accused of compromising him with $500,000 (Shs1.8 billion). Mr Ho, 70, was in 2018 convicted and sentenced in March 2019 on charges of violating the Foreign Corrupt Practices Act (FCPA) where he allegedly offered the bribe and gifts to President Museveni through Mr Kutesa to secure support for CEFC China Energy, a Shanghai-based rising star in the energy industry.
Mr Ho was convicted of paying millions in bribes to leaders of Chad and Uganda, all as part of his efforts to corruptly secure unfair business advantages for a multi-billion-dollar Chinese energy company.
Ho is alleged to have wired the bribe from HSBC (Hong Kong) account of the energy Non-Government Organization (NGO) to Deutsche Bank in New York on to the account of the Kutesa's NGO's account in one of the main commercial banks in Uganda. Kutesa however was never charged, but knowing how international relations work, his position as foreign minister, could still be the ice protecting him for indictment.
That is however not the only corruption accusation ever slapped on the lawyer turned politician.
In 2011, Kutesa was accused in a Parliamentary investigation of receiving bribes as kickbacks from Irish oil firm Tullow Oil although MPs called for his resignation, President Museveni defended him.
In 1999, former Mbarara Municipality MP and now one of the heads at the UN, Winnie Byanyima led a group of MPs to censure Mr Kutesa in the Sixth Parliament in 1999, when he was state minister for finance in charge of privatisation and investment.
Kutesa oversaw the privatisation of Uganda owned parastatals into private hands, a process which many say he used to his advantage. One of the cases cited is his take over of the airport cargo handling services now called Enhas which led to the collapse of former Uganda Airlines.
The anointing of his daughter however, is just a sign that the controversial political career of Mr Kutesa would be coming to a close as he seeks to find a more suitable way to see his family keep relevant in Uganda's politics and shape a new Kutesa narrative riding on his daughter Nayebare's energy and clean record.
Nayebare, according to our search, is not one of the known Kutesa children and she doesn't have a digital footprint or anything known about her save for the weekend coverage of her anointment.
The known children of Mr Kutesa are Charlotte Nankunda married to Gen Muhoozi Kainerugaba the first son of President Yoweri Museveni, Elizabeth , Inga , and Ishta Asiimwe.
Do you have a story in your community or an opinion to share with us: Email us at editorial@watchdoguganda.com