The State Minister for Health in charge of Primary Health Care Dr Joyce Moriku Kaducu has said that although Ebola patients are crossing from Congo to Uganda, there will be no closure of Congo-Uganda border.
The minister's confirmation follows the recent incident of a confirmed Ebola case of a 9-year-old female of Congolese origin who travelled from the Democratic Republic of Congo (DRC) with her mother on Wednesday, 28th August 2019.
The girl and her mother came from Majengo district, of Lubhiriha in DRC and entered Uganda through Mpondwe Main Border post seeking medical care in Bwera, Kasese District.
According to Ministry of Health, the young girl was identified by the Point of Entry (PoE) screening team with symptoms such as high fever, body weakness, rash and unexplained mouth bleeding after detection she was subsequently isolated and transferred to Bwera hospital Ebola Treatment Unit (ETU) for further management.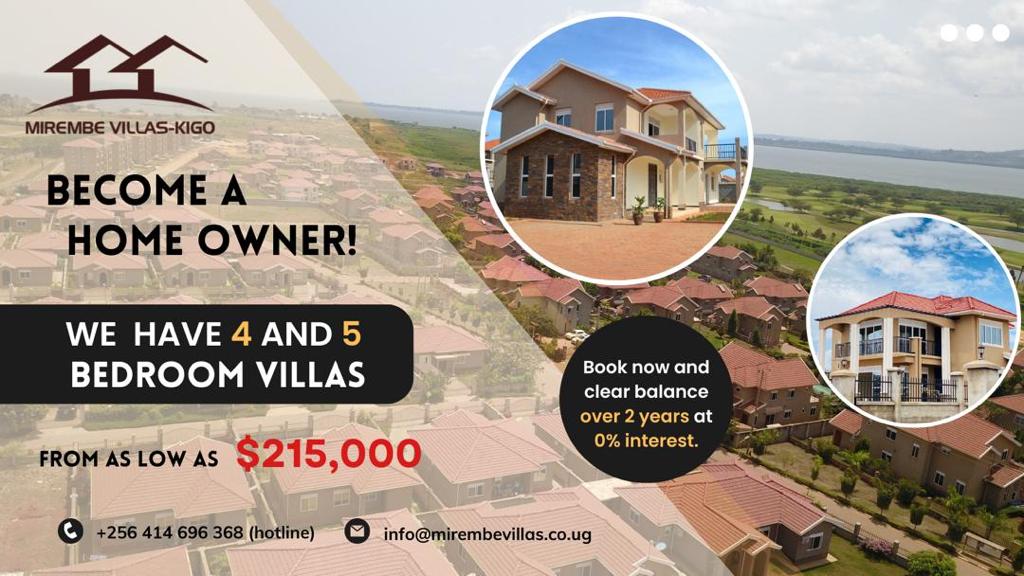 Unfortunately, she passed on early in the morning on Friday, after death all her contacts were taken into isolation as per now they have been transported back to Congo with the dead body.
In order to protect Ugandans from the disease, some civil societies, and politicians had suggested that let the border first be closed until Ebola Virus Disease (EVD) in Congo is contained and reduced.
However, as she was addressing the media at the Ministry of Health headquarters in Wandegeya on Friday evening, Kaducu assured the public that there is no intention of closing Uganda- Congo border due to Ebola outbreak.
"The issue of borders we have made it clear, we can not close them since the international regulations are very clear that we are not mandated according to legal frameworks. So Uganda is not yet about to close borders because of Ebola, what we are doing is setting preventive measures, all systems we need to ensure that we put surveillance at the forefront, vigilance and everybody to be responsible to watch and report any suspected cases to the responsible authorities," she said.
Meanwhile, currently with the support of the World Health Organisation (WHO), a total of 300 doses of EVD vaccines were delivered to Kasese on Friday.
According to Kaducu, the delivered doses will be used to vaccinate any possible contacts, however, the Ministry once again reassured all Ugandans and visitors that, with experience and expertise available in the country, the disease will be contained.
On the idea of mass vaccination of Ebola, Dr Yonas Tegegn Woldemariam the WHO representative in Uganda said that currently mass vaccination will be sustained since as per now Ebola vaccines are scarce all over the world.
Do you have a story in your community or an opinion to share with us: Email us at editorial@watchdoguganda.com