Over 100 Ugandans are expected to receive Heroes' Day medals in honour for their services to the country.
Heroes Day is celebrated every June 9. This year's edition is the 30th.
According to Minister of Presidency Esther Mbayo, this year's celebrations will take place at Kasanje, Wakiso District.
"This year's Heroes' Day celebrations will be held under the theme 'Celebrating the courageous heroes that brought the peace and prosperity we enjoy," Mbayo told watchdoguganda.com.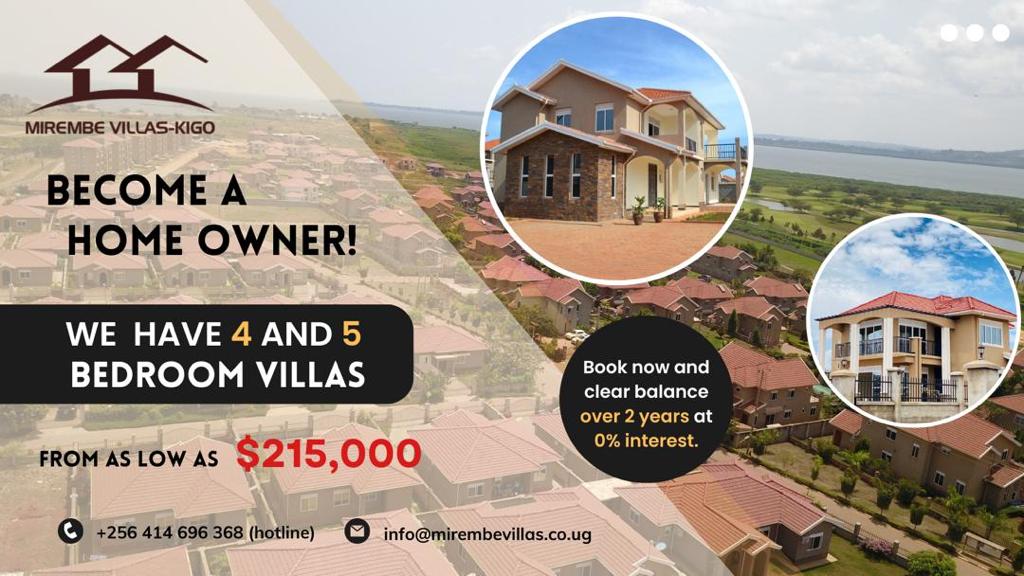 Mbayo called upon Ugandans to always reflect on the value of the country in order to honour the sacrifices by Ugandans.
Watchdog Uganda brings to you some of the people expected to receive medals
Dr. George W. Shepherd JR (RIP)
Ms. Catherine Adikin
Ms. Jane Daka
Late Ganaafa Christopher
Late Kikule Sam Billy
Eng. Watala Dagade Steven
Kalangwa Moses Kalisa
Haji Asuman Kabenge Sekaja
Musulube Arthur
Kenneth Kiige (RIP)
Kisembo Ronex Tendo
 Anita Seruwagi
Mugisha Florence
Tunanukye George
Kaheru Jumma
Nsababera Augustine
  Late Rev Ferdinand Ibabaza-Atwine
Brig. Caeser Bahwezi
Col. James Wamala
Col. Justus Besisira
Col. Nasan Begumisa
Col. Agnes Musoke
   Lt Col (Rtd) Memory Bariyo
 Maj. Sarah Juliet Navuga
 WO1 Patrick Ekirita
WO1 Nassli Getrude
 Dr. Andrew Lutakome Kayira (RIP)
Brig. Abel Kandiho
 Maj. Jackson Kato Kassejjere
Capt (Rtd) Jamil Ddamba
Lt. Dr. Obbo Lazarus Tororo
Lt. Hon Kayongo Twaha Kampala
Lt. Hon Sserunjogi Elias aka Kamusdasi
WO1 Kasibante Lawrence
WO1 Balyeganira Wilson
WO1 Namaya Eno
WO1 Kwesiga Nicholas
Sgt. (Rtd) Mugaga Francis Lubowa
Sgt. Hon Lukwajju Emmanuel
Haji Abdu Ssozi Kampala
Sgt. Katuriba Julius (The chief Actor and most daring)
Sgt. Igga Siraji (Guard Commander of the day)
Sgt. Kyabona David
L/CPL Kanyike Robert
L/CPL Tumusiime Veneranda
 CP. Odoch Hillary
Rtd CP Opio Nobert
ACP Bitwire Alfred (Rtd)
SSP Awai Patrick (Rtd)
SSP Mugisha Elisam
SP Mudhasi  Richard
SP Habyarimana Peter (Rtd)
SP Oyaro Julius Peter
SP Osege Julius (RIP)
Hajji Kasule Abdul
Sgt. Apoo Catherine
ASP Wanjarah Terah
AIP Tasike Titus
AIP Balyegonza Richard
AIP Nakumubona Fatuma
SP Anthony Opio
SP David Charles Opio
63 . POI  Sylvest Ekwangu
POII Geofrey Aguma
POII Peter Ogwel
POII Rachael Ayakaka Ojuku
 CW Dean Martin Aloka
CW Ester Okwakalwak
Boss Costine Ochaya
Proscovia Mbabazi
Do you have a story in your community or an opinion to share with us: Email us at editorial@watchdoguganda.com