A German court has revealed that the former head of a Rwandan rebel group, FDLR has died in prison while awaiting retrial on war crimes charges.
In 2015, Ignace Murwanashyaka, was convicted by a court in Stuttgart of leading a rebel group accused of carrying out war crimes in eastern Congo in 2009.
The conviction was overturned last year, and a retrial was pending.
According to court reports, Murwanashyaka's health deteriorated suddenly on April 11. He died in a hospital.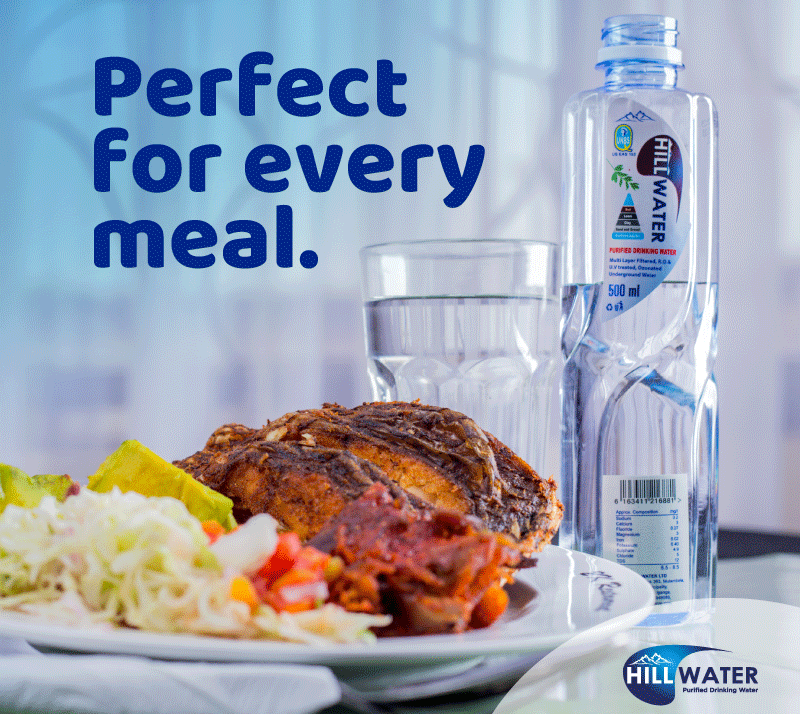 The FDLR comprises remnants of masterminds of the 1994 Genocide against Tutsi in Rwanda. They fled the country in 1994 after masterminding the killing of more than one million people.
In November 2005 Murwanashyaka was blacklisted by the United Nations for violating an arms embargo aimed at promoting peace in the Democratic Republic of Congo and was subjected to travel bans and assets freeze.
At the time, six Rwandan dissidents from FDLR including Murwanashyaka travelled to Europe on Ugandan passports.
Other FDLR dissidents carrying Ugandan passports included the former commanding officer of former Rwandan President Juvenal Habyarimana's Presidential Guard, Major Protais Mpiranyi, Hyacinth Rafiki a former assistant to Rwanda's former Defence Minister, General Marcel Gatsinzi, and Major Wallace Nsengiyumva.
Murwanashyaka was arrested in Germany for immigration violations however he was released shortly after.
The case of the Rwandans travelling on Ugandan passports is just one of several scandals that have rocked the immigration department over the years.
Currently relations between Uganda and Rwanda have hit an all-time low with Rwanda accusing Uganda of supporting rebel groups opposed to President Paul Kagame's government.
Relations between the two nations soured in February after Rwanda blocked Ugandan cargo trucks from entering its territory at the busiest crossing point, Gatuna, and barred its nationals from crossing into Uganda.
Rwandan Foreign Minister Richard Sezibera accused Uganda of offering support to two foreign-based Rwanda rebel groups – Rwanda National Congress (RNC) and Democratic Forces for the Liberation of Rwanda (FDLR).
"RNC and FDLR work from Uganda with support of some authorities there. This is another serious case and we have raised it with them," he told a news conference in Kigali.
Rwanda depends for much of its imports on a trade route through Uganda to Kenya's Indian Ocean port of Mombasa. The same artery is also a pipeline for goods from Kenya and Uganda to Burundi and parts of eastern Democratic Republic of Congo.
Recently Rwanda's lower court hearing the case brought against two FDLR commanders, heard that Uganda's State Minister for Regional Affairs, Philemon Mateke was that link between the rebel group and Rwanda National Congress (RNC) a dissident group headed by renegade, General Kayumba Nyamwasa.
The accused, Ignace Nkaka and Jean Pierre Nsekanabo are charged with terrorism.
Addressing court, the prosecution says investigations revealed that the suspects met with the minister who in turn linked them up with RNC agents.
The case comes after a report by a UN Group of Expert, linked Nyamwasa to a new rebel outfit operating in the eastern Democratic republic of Congo, P5 as reported Watchdog.
P5, the UN Group of Experts report says, is a coalition of Rwandan opposition armed groups prominent among them is Rwanda National Congress (RNC) which Nyamwasa is cofounder.
According to the report, Nyamwasa is recruiting fighters and getting ammunition from Burundi, Uganda and DRC.
Nyamwasa was in 2011 sentenced in absentia to 24 years in prison after he was convicted of multiple charges including terrorism, genocide denial and crimes against humanity.
His presence in South Africa has caused jitters in Kigali, which has called for his extradition to Rwanda.
According to the report, defectors also told the Group that Kayumba Nyamwasa frequently travels to the region and that many recruits from Burundi, Uganda, Tanzania, Kenya, Mozambique and Malawi are enlisted with promises of jobs.
Who is Ignace Murwanashyaka?
Ignace Murwanashyaka, the leader of the Rwanda Hutu rebels, was arrested in Germany.
He was charged with crimes against humanity in Congo.
Ignace Murwanashyaka was arrested in Karlsruhe, Germany. He was charged with war crimes and crimes against humanity committed in Eastern DRC, German prosecutors said.
Murwanashyaka was the self-proclaimed president of the Rwandan Hutu rebel movement, the Democratic Forces for the Liberation of Rwanda (known by its French acronym, the FDLR).
The FDLR are made up of former Rwandan army members and members of the radical militia Interahamwe, who are blamed for the 1994 Rwandan genocide, which killed 1,000,000 Rwandans, most of them members of the Tutsi minority.
Before 2005, Murwanashyaka travelled between Germany where he had residence with his German wife and the DRC city of Lubumbashi. Travel bans placed on him by the United Nations, for violating arms embargoes into the DRC, prevented Murwanashyaka from traveling back to Germany, although he did manage to return to Germany in 2006 with the help of a newly acquired Ugandan passport.
Do you have a story in your community or an opinion to share with us: Email us at editorial@watchdoguganda.com