Marriam Mwiza speaks with passion. And pain.
Passion because she has somehow managed to rescue seven girls from forced labour in Jordan, Saudi Arabia and Oman.
The women, Shiba Viola Ahabwe, Deborah Kyomugabo, Sharon Kusasira, Hope Kusiima, Rose Nanziri, Grace Nasanga and Joanita Nakiranda were taken by Provio International Ltd, 2 Niles Public Relations Agency, Horeb Services Uganda, Mobile Labour International ltd as well as Manpower Services.
Pain because some 'big people in government' seem to be frustrating her efforts to help two other Uganda girls – Resty Namusisi, 24, and Joyce Nanyonjo, 20, get reunited with their families back home.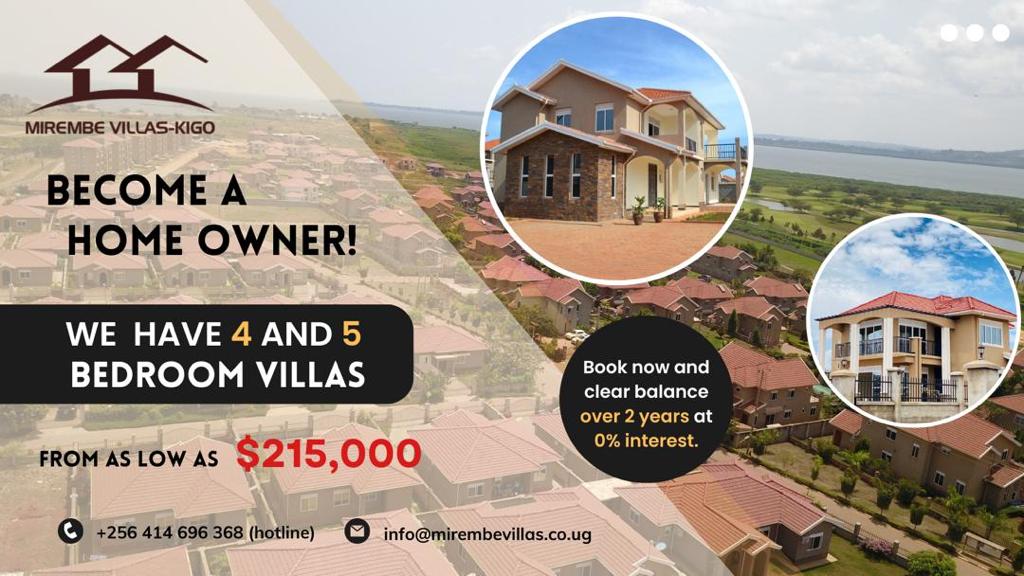 According to Mwiza, an anti-human trafficking activist, Namusisi and Nanyonjo were trafficked through Kenya to Oman but cannot return unless they complete their two-year contract, or refund money that was paid by the agency to Issa Kiseka, the man that trafficked them through Kenya to Oman.
The girls have so far worked for 10 months and are currently suffering from a concoction of illnesses include UTIs and breasts that emit pus.
"Towards the end of last year, I saw a facebook post by journalist Julius Ssenkandwa. It claimed there was a girl in dire need of help called Viola Ahebwa," Mwiza, who is also the executive director of Overseas Workers Voice Uganda, a local NGO, told Watchdog Uganda.
Ahebwa had been taken to Jordan by Marphie International Recruitment Agency (MIRA). The company is owned by Ruth Karungi.
Ssenkandwa then had written:
"Miss Ruth Karungi of MIRA in Ntinda Kigowa can you please help this young girl come back to Uganda. She is so sick. Let's not allow this situation to go out of hand!"
"I contacted Ssenkandwa who got me contacts of the company and the girl's parents. Somehow, after threats from Karungi as well as back and forth movements between the company's offices and Ministry of Internal affairs, Ahebwa returned to Uganda towards the end of 2018," Mwiza says, adding that she personally housed Ahebwa for several days as she recuperated from the trauma she had undergone over six months.
She was also very ill and needed medical attention.
Eight other girls sent overseas by the same company have since returned, although not through Mwiza, our sources have told us.
Mwiza thought it would be a one off. Until other girls contacted her.
Apparently, they got Mwiza's contacts through Ahebwa, who had shared it with Kyomugabo and the other girls.
One by one, they returned to Kampala and reunited with their families. The girls said they had been mistreated, denied food and access to medical care, had been sexually abused and had not been paid in months.
"On January 8, someone sent me an audio of a woman in pain. She was crying. She wanted to return. But her captor couldn't let her be," Mwiza, who says all the monies she had used to rescue the girls is from her pocket, narrates.
"I almost cried. The woman in the audio, Nanyonjo sought help."
Watchdog has listened to the said audio, in which Nanyonjo claims that she is about to commit suicide because she lives a miserable, painful life.
In Luganda, Nanyonjo says that her money and property were confiscated. And after eight months, she can't take it anymore because even the recruitment agency, Al-Rakha'a Manpower, keeps tossing her from one home to another despite her ill health.
The journey:
Namusisi and Nanyonjo traveled to Muscat, Oman through Kenya after they were convinced by Kisekka, a resident of Nansana Municipality, Wakiso District, that life was sweeter on the other side.
He asked Nanyonjo for Shs1.3m while Namusisi was to pay Shs1.4m to be recruited.
For his troubles, he was paid $4,000 (about Shs14 million) by Al-Rakha'a Manpower for the two girls on condition that it is refunded in case a girl fails to either meet standards or work as agreed.
However, when they reached Oman, they were handed contracts in Arabic. They say they did not understand a word but because they have been promised in excess of Shs1million per month, they signed.
"What I was meant to understand though is that every time I tried to bring a girl back home, an agency would ask for about Shs5million in lost revenue. Some of the more established and registered companies that take girls overseas though are more professional and will try to help, just so they can keep their reputation intact," Mwiza said.
In the case of those trafficked – such as Namusisi and Nanyonjo – it becomes hard.
When contacted, Nanyonjo's previous boss, a one Sayeed Majeed claimed he paid her after he realised she could not work anymore and that she was now with Seyeed Issa, the Al-Rakha'a boss.
Issa, however, reportedly threatened to kill the girls if US$2,000 (Shs7.3 million) was not paid. They had to continue working.
"Sorry brother (sic), the sponsor will take her and or the office in the court and they put her in jail," Issa tells Mwiza in a WhatsApp message seen by Watchdog before he threatened them with death.
Back in Kampala, Kisekka is unrelenting, advising the girls to 'work and complete their contracts because their employers will not hear their pleas.'
"They cannot allow you to return unless you pay the money they invested in you and you buy your ticket back home," he says.
This is when Mwiza ran to the Uganda police anti-trafficking boss for help.
Here, Moses Binoga, the commissioner of Anti-Human Trafficking Task Force, advised Mwiza to have a relative or friend make a formal statement so that a proper police file is opened up.
"That is what we base on to look for the person who is taking them. The person coming to make a report should have clear information on those people so that we open up a case. That is the procedure because he (Kisekka) is not bigger than the police," he told Mwiza on January 21. "It is him who will have to facilitate their coming back."
Mr Binoga, also said having the girls return needs time and commitment because organisations such as police, Ministry of Foreign Affairs, and Interpol are not under one roof.
Also, he 'did not want concerned citizens yet you have side arrangements with them and yet you want to demand money from them. I therefore want the relatives to do their bit.'
"It is good to get concerned but I do not want Ugandans here to provoke those people there because coming from there is not fun or easy. You want to go back you signed a contract, cancelling it requires one to pay compensation," he said then.
"You have passed the information; tell the relatives to come to the Ministry of Internal Affairs. If they have challenges of transportation, I can take care of that so that we get information from the real people who are responsible. I will deal with the relatives, you are free to come with them," he said before quickly adding that at a certain time, the relatives will be required to contribute money to have their daughters return because the government does not have money to pay for fines.
"We can't force the government of Oman (to return the girls) without respecting their laws," Binoga said.
Mwiza, who had somehow managed  to fund everything from her pocket, traveled with the girls' parents to Mr Binoga's office on January 23.
Nanyonjo's diabetic mother, Norah Nakalyowa had journeyed from Buikwe the previous night while Namusisi's – Robinah Nakibungo – had made the short journey from Matuga.
In Binoga's office, he reportedly told them they would still have to find money to facilitate their daughters' return.
He was yet to verify this account by the time of publication.
Nakalyowa could barely raise her transport to Kampala. She was not about to raise Shs4 million by snapping her fingers.
All she could say then was that she had left her daughter's life in the hands of God and pray that she returns safely in order to get a proper treatment.
As for Mwiza, who on Tuesday, February 12 received yet another threatening message from an anonymous person, is not going to give up until she the two girls and many others trapped in slavery abroad return.
"Hopefully the powers that be can come out and save them. But I will see to it that they are reunited with their families," she said.
Do you have a story in your community or an opinion to share with us: Email us at editorial@watchdoguganda.com