Winfred Kiiza was born to Modesty and Kanyere Constance Muke on the 26th of November, 1972 in Nsenyi Village, Kisinga sub county in Kasese district western Uganda. Her father a then primary school teacher unfortunately passed away in 1982 when she was only 10 years old leaving her widowed mother the responsibility of looking after Winne and all her siblings.
The culture of the Bakonzo at the time was that when the head of the family died, his brothers would inherit the woman.
Winnie's mother was among a handful of Bakonzo women at the time who defied this tradition of inheritance. Consequently, she was perceived as a rebellious woman and denied any substantial support from her husband's relatives.
After the death of her father, as a family, Winnie and her siblings engaged in menial jobs in order to raise school fees.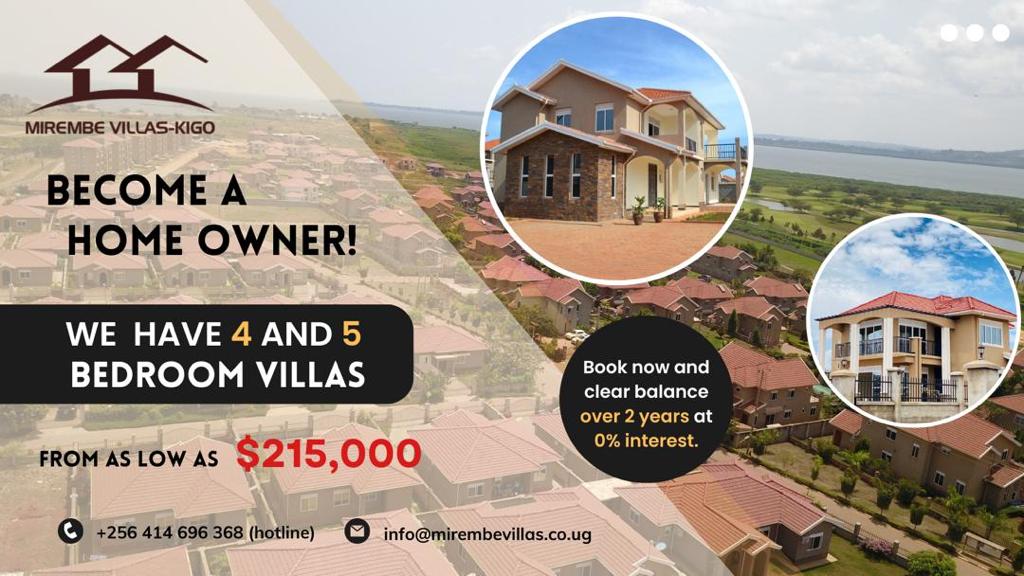 "We laid bricks, vended pancakes, sugarcane and ripe bananas in the neighbourhood. We also worked in other people's gardens to supplement our income"
From the menial jobs and support from kind relatives and friends of her parents, Winnie had her primary education at Nsenyi, Kajwenge and later Kisinga Primary school. She enrolled at Saadi Memorial Secondary school for her O-Level education and later St. Maria Goretti Fort Portal for her A-Level education.
During her Senior four vacation in 1991, Winnie participated in a competition where she was selected to be one of the people representing Uganda at a convention on the rights of children in Norway.. This trip turned out to be another focal point in her life giving her exposure beyond Nsenyi village and country to how important Children's Rights are.
In all the schools she attended, she always excelled; finding herself in leadership positions. Whether it was as a class monitor, head prefect, netball captain or chairperson of the Scripture Union. She also participated in multiple school clubs like the Red Cross club, Music Dance and Drama club among others.
She later enrolled at Kyambogo National College of Business Studies, Nakawa which then became Makerere University Business School (MUBS). They were the pioneers of MUBS as we know it today.
Winnie started out as licenced teacher after her senior 4, teaching primary school students at her former school Kisinga Primary. She continued to teach even after her A-levels at St. Theresa Girls School. She later became an academic registrar at Kima College of Business Studies.
In 1998, Winnie got a job with Dragados Contractors working in the stores department. They were constructing Bwera Hospital at the time but due to rebel activity in the area, In between work and politics, she left Dragados and later joined Jungle Adventures Tours and Travel as the Operations Manager in 2003.
In between jobs, she joined politics starting out as district councillor for Kisinga and Kyondo sub counties in 1998 after contesting and winning as the first councillors under the local government Act of 1997.Since then she joined politics full time serving in various capacities while growing through the ranks.
Growing up in a political family. Her father was a committed member of the Democratic Party (DP) while her mother was a staunch Uganda People's Congress (UPC) member and women leader at the parish.
Winnie's journey into politics began when she was still a little girl in the plains of …. Village. Her desire for change and transformation coupled with charisma saw her take up leadership positions at a very early age. She never passed on any opportunity to offer her leadership and service. From the class prefect right to the highest position of head prefect she began to learn the lessons and intricacies of leadership and service.
The harmonious co – existence of her parents regardless of the differences in their political leaning and ideology taught Winnie first hand the essence and necessity of tolerance, respect and peace. This is when her passion for human rights and children began. This was further compounded by her trip to Norway to represent Uganda at the convention on the rights of children. Where she got an wide exposure on how human rights are necessary for the welfare and development of any people.
A few years later, the political space was opened up allowing for the practice of multi – party politics after the single party rule since 1986. The then newly enacted local government Act of 1997 provided for local and district council elections. Winnie saw an opportunity to serve in which she contested as councillor for her sub county Kisinga and Kyondo. She won her first national election representing her subcounty at district level. While serving as councillor, she was given the responsibility of Secretary for Finance.
In the 2001 election, She contested again and won. It was during this time that she actively joined the opposition that was championing the reform agenda. She became a Councillor serving in the positions of Secretary for Education and later Secretary for Social Services.
In the 2006 elections, she contested as member of parliament Kasese District under the opposition party Forum for Democratic Change (FDC) ticket which she won by God's grace. She continued to participate in the subsequent elections always coming out victorious because of track record of performance and service.
Winnie has served in various capacities while in parliament. She has chaired several committees, deputised the Chief Whip, then went on to become Chief Whip and Leader of Opposition in 2016.
Winnie is married to her husband and blessed with many children including twins and grandchildren.
When she isn't being member of parliament or Leader of Opposition, she loves to read, travel, make friends, theatre, music and spending time with family.
She also loves sports and is passionate about netball which she still plays with the parliamentary netball team. She also loves track and field, badminton, goal attack and chess.
Do you have a story in your community or an opinion to share with us: Email us at editorial@watchdoguganda.com