By Watchdog reporter
President Yoweri Museveni has assured the people of Bunyoro Sub-Region in Western Uganda that his government has not neglected them, instead, he is working hard to develop the area like other parts of the country.
When Museveni appointed his new cabinet, the list came up without notable names like former deputy prime minister Kajura. However, Barnabas Tinkasimire led a group of fellow MPs to denounce Museveni's cabinet as having neglected Bunyoro, and an indicator that the NRM government was further alienating the oil rich region.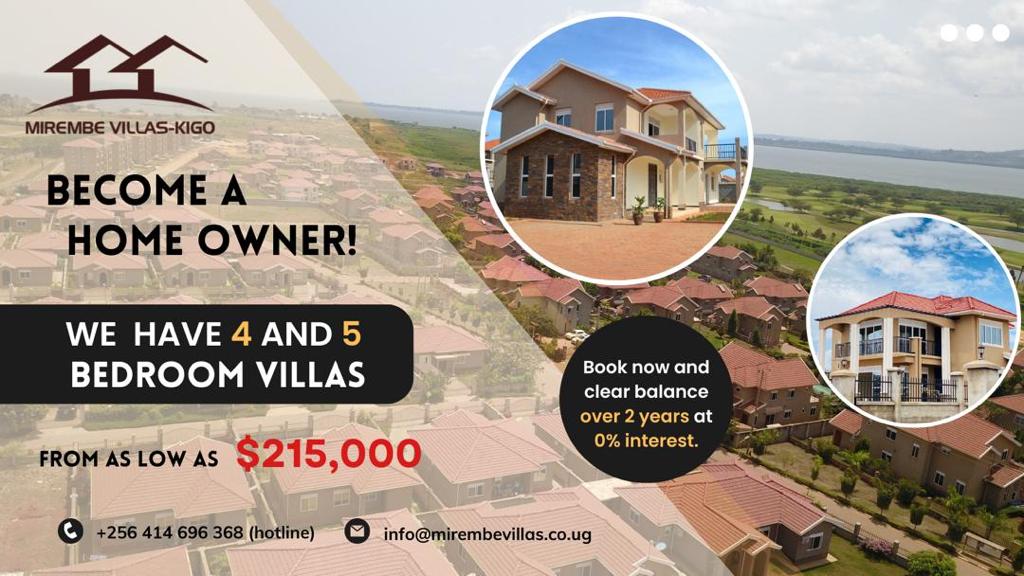 "Ignore those who claim that the government has neglected Bunyoro. Much of what is done is based on our income. In 1986, Uganda used to collect only Shs.5 billion in taxes, but today the country is collecting Shs12 trillion and will be sending to the new district of Kagadi Shs.17 billion annually," he said.
Mr Museveni was addressing a huge crowd of NRM supporters who braved heavy rain at Kagadi Model Primary school play grounds in Kagadi Town Council. Kagadi district is newly created having been curved out of Greater Kibaale district.
The new district became operational in the current financial year of 2016/2017. The President was in the new district to drum up support for the Woman MP aspirant, Jenniffer Mbabazi and the LCV Chairman, Stephen Byaruhanga.
President Museveni cited the developments achieved by the NRM government in the district of Kagadi that include, among others, the construction and rehabilitation of schools, construction of a network of roads, extension of power to many parts of the district as well as provision of clean water.
He reminded the people of Kagadi district to also play their role of eradicating household poverty by embracing modern calculated farming practices that will ensure food and financial security in their homes.
The President urged them to support government's efforts like the Operation Wealth Creation that will provide them with the necessary farm inputs.
Do you have a story in your community or an opinion to share with us: Email us at editorial@watchdoguganda.com