News from Cabinet Sitting , 3/8/2016, Parliament Building 9th floor
Cabinet sitting today 3rd August 2016, at parliament building approved a loan request from the ministry of Finance amounting to $71m from the World Bank to finance the grid expansion and reinforcement project which is in pursuit of the objectives of the Rural electrification strategy (RESP) for 2013-2022, which provides for the Road map to increase power access to 26% by 2022.
The loan will finance a series of investments in power distribution and off-grid solutions required to achieve the rural electrification 2013-2022 strategy. Some of the beneficiary districts include Gulu, Lira, Nebbi, ARUA, Kole, Oyam and Nwoya.
On the other hand , Cabinet at the same sitting deferred a loan also presented by the ministry of Finance on refugee hosting areas support. The loan amounting to $50m also from the World Bank is to finance and support the development response to displacement impacts project particularly targeting refugee hosting districts and communities. While Cabinet members appreciated the problem refugee hosting communities face, they noted the need for; the loan to be comprehensive and cover all refugee hosting areas of the country and a policy on how government can sustainably support refugee hosting communities with or without a loan. The loan will be brought back to Cabinet after wider consultations have been carried out on the areas cabinet raised.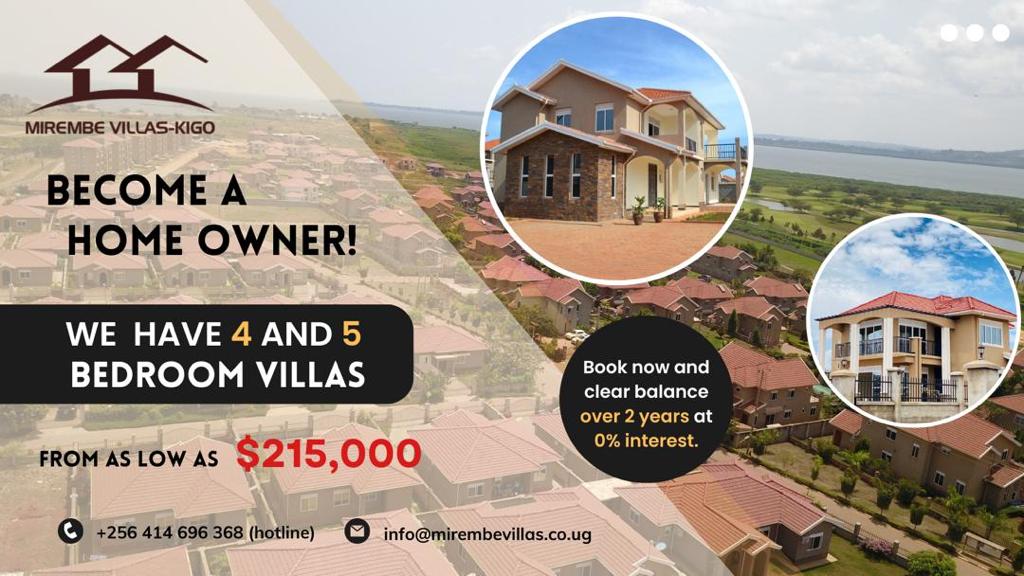 Cabinet also discussed the plight of Ugandan exporters to South Sudan market that suffered non-payment on account of the instability there. The ministries of Finance and Foreign affairs were directed by Cabinet to establish with the government of South Sudan modalities for repatriation of proceeds of Ugandan companies held in commercial banks AND also pursue Government of South Sudan to expeditiously form a joint cooperation commission to arbitrate the pending claims of Ugandans against South Sudan
individuals. A cabinet subcommittee comprising of Attorney General, Minister of Trade and Minister Finance has been tasked to oversee the whole process of negotiations of the modalities with the government of South Sudan.
Also approved by Cabinet at the sitting was consideration and approval of a request from the minister of Energy to allow her issue three petroleum production licenses to Total E&P UGANDA B.V, over discoveries in exploration area 1 of the Albertine Graben, that is, Ngiri, Jobi-Rii and Gunya to be operated by Total E&P Uganda B.V.
The production licenses to be issued have a duration of 25 years and can be renewed for an additional 5 years as provided for in the Production sharing agreement (PSA). Also the licenses provide that were there are oil fields which extend across boundaries of license areas, it's agreed that these oil fields will be developed as one unit. The final investment decision is planned to be taken in 18 months after issuance of the production licenses and first oil is expected in the financial year 2019/2020. The Petroleum Authority of Uganda will regulate the licensed companies while the National oil company will participate in all licenses to take care of government's commercial interests. The minister will soon address a Press conference with more details on all licenses so far issued and the general progress made in the oil sector to-date.
Finally on loans; Cabinet resolved that any future borrowing/Loans should never finance components of administration and capacity as these are always catered for in Ministries' domestic budgets. Loan amounts procured should only go to finance substantive activities of the loan objectives. In addition, Cabinet added that loan beneficiary entities and ministry of Finance -the contracting entity, should never procure or sign off any loan before all the preparatory activities are in place to avoid delayed implementation that results into financial penalties on un-utilized loans. This was in furtherance of the resolutions of the recently concluded Kyankwanzi retreat that termed this Tenure of government Kisanja Hakuna Mchezo.
Frank K Tumwebaze, MP
Minister of ICT&National Guidance
CABINET SPOKESPERSON
Do you have a story in your community or an opinion to share with us: Email us at editorial@watchdoguganda.com