'Parte after Parte', I think you can only find it in Uganda were almost every weekend there is a party, concert, event or festival happening.
The city never sleeps on weekend, currently we have almost 30 festival in the country, ranging from food related festivals, music, film, dance, cultural among others.
Watchdog Uganda has listed some of the biggest festivals in the country currently.
1. Royal Ascot Goat Races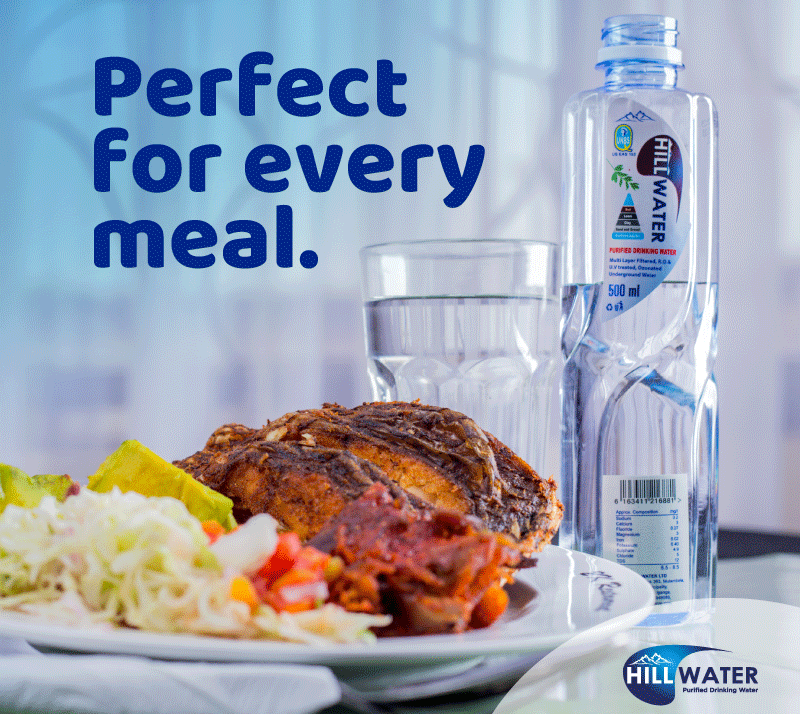 The Royal Ascot Goat Races, held at the Speke Resort on the shores of Lake Victoria, have been an annual Kampala tradition since 1993. It's arguably the biggest event on the Ugandan social calendar.
Organised by Ruparelia Group, the goat races entail eight races over the course of the day, each race featuring eight goats.
Spectators can also bet on goats through a preliminary parade around the track and a bettors' guide that describes each goat, spectators can gauge possible winners. Proceeds from betting go to local charities. Along with goat races, there are hospitality and food tents as well as children's amusements.
The networking and fun-filled event brings together Kampala partygoers-majorly from the high social class.
[media-credit id=1 align="alignnone" width="850″]
[/media-credit]
2.Twins festival
Organised by Vision Group, the Twins festival is one of the biggest annual events, possibly because of the turn up it receives annually, this event usually takes place at Namboole Stadium and recently held its sixth edition that was also a great success.
3. Nyege Nyege festival
This is arguably the biggest music festival in East Africa, Nyege Nyege is a four-day music celebration that sees party people from across the continent. According to Nyege Nyege founder, this event stands for Peace, Love and abundant joy for underground music and musicians in Africa. The festival recently held its fifth edition at their usual venue 'Nile Discovery Beach' Jinja.
4. Pizza Festival
Have you or do you want to taste various and unique Pizza recipes from local foods like Matooke Pizza, Nsenene Pizza, Egg Pizza, Irish Pizza, Lumonde Pizza! Well this festival is for you. Possibly because of the new recipes and art that they put in Pizza preparations, this festival has managed to be in existence for over two years now, and it always receives an overwhelming attendance.
5. Dragon boat Festival
This concept was adopted from China, and in Uganda, the Dragon Boat Festival has been held for three years now. It always attracts more tourist from China and usually happens at Forest Park Resort Buloba, as revelers gather compete in Boat races.
6.Ice-cream and cake festival
For three years now, the annual Ice cream and cake festival has always attracted a big attendance. This event brings together all local ice cream and cake producers, sellers, lover's distributors, among others in one place. The event mainly features cake tasting, Cake display, meet the suppliers, cake eaters, cookies, bread among other stuff. It usually happens at Uganda Museum.
7.Green Festival
Fun with purpose! The Green festival is an annual celebration of children's efforts in conserving their environment. Organised by Uganda's Little Hands Go Green and My Kid is a Superstar, the festival blends fun and entertainment with Environment conservation education for the children.
The fun-filled event is always a day to remember for the superstar kids.
[media-credit id=1 align="alignnone" width="850″]
[/media-credit]
8. Rolex Festival
Rolex is simply a combination of chapatti and eggs, but it was recently ranked the number one fast growing food in Uganda by CNN. And this explains why the Rolex festival is one of the biggest festivals in Uganda. Organised by Rolex Initiative Uganda, this event brings together uptown restaurants to showcase the different styles of preparing a Rolex, this is usually accompanied by entertainments, games among others.
9. Foodie Festival
Recently, Kampala Capital City Authority (KCCA) in partnership with My Food Network hosted the first ever street food festival and promised that it will be an annual event, this event is aimed at giving people a feel of dinning on the streets. It first edition happened at Parliamentary Avenue.
10. Nsenene and Wine festival
According to the organizers of this event, the Nsenene and Wine fest is aimed at promoting food tourism. And their 2019 edition shall be happening on November 10 at Uganda National Museum gardens. Revealers are treated with Samosa Nsenene, Burger Nsenene, Pancake Nsenene, Beef Nsenene, and Chicken Nsenene among others.
11. Muchomo festival
Meat lovers are always treated with different kinds of meat of their choice like Beef, chicken, mutton, pork, crocodile meat among others at this festival. And in 2019, it celebrated its fifth edition in an event that received a very big attendance.
12. Oktober festival
This festival is particularly organised for beer lovers, organised by Kampala Food Network, this annual event shall be returning for its third edition at the Uganda Museum Garden on October 5th, 2019. And apart from beer, there is always a lineup of entertainments, food, cocktails among other stuffs
13. Uganda Film festival
This festival helps to showcase what is happening in the local film industry, this is aimed at promoting, publicity, building relations and popularizing of Ugandan's film industry on both locally and internationally scenes.
Other festivals include Green Festival, Fish festival, Nsenene Pizza Festival, among others.
14.Pork Festival
Just like the ice cream and cake lovers, the Pork Festival also brings Pork lovers together to enjoy the meat in different styles. There is always Pork Luwombo, Pork Rolex, grilled, smoked, fired among other. It's alleged that at this event parties eat over 3000kgs of pork.
15. Fish Festival
For all fish lovers, this is always the best place to be. The event has two versions;- Entebbe Fish Festival held at Uganda Wildlife Education Centre (UWEC) in Entebbe and Jinja Fish Festival held in the Eastern region of Uganda.
From fish exhibitions, to school and corporate quizzes, live band, music performances, cooks offs, and fish tasting among other activities. Revelers always have a lot to engage in.
At the fest, you can explore which fish comes from Lake Victoria including the popular Nile perch which currently is the fish fetching the highest foreign exchange towards Uganda's economy. Besides that, the ways fish is prepared seem endless: get inspired for your own kitchen at home and try something new at the festival!
Not only does the Nile perch contribute towards the Uganda's foreign exchange, but together with other fish species including silver fish (Mukene), are generally considered a very healthy food being rich in protein, omega-3, fat acids and micro nutrients and therefore a valuable contribution to your diet.
Do you have a story in your community or an opinion to share with us: Email us at editorial@watchdoguganda.com