Gloria Nawanyaga is among the 22 final contestants for this year's Miss Uganda beauty pageant.
One special thing about Nawanyaga is that she is HIV positive and proud of it.
The former Miss Y+ who was born with the virus says she contested for the beauty pageant to encourage all people living with HIV that "anything is possible and they can become anything they want to be in life."
Speaking to Matookerepublic, an online news website on Wednesday, Nawanyaga said she wants to prove wrong people who think that a person living with HIV cannot contest to become beauty queen or Miss Uganda.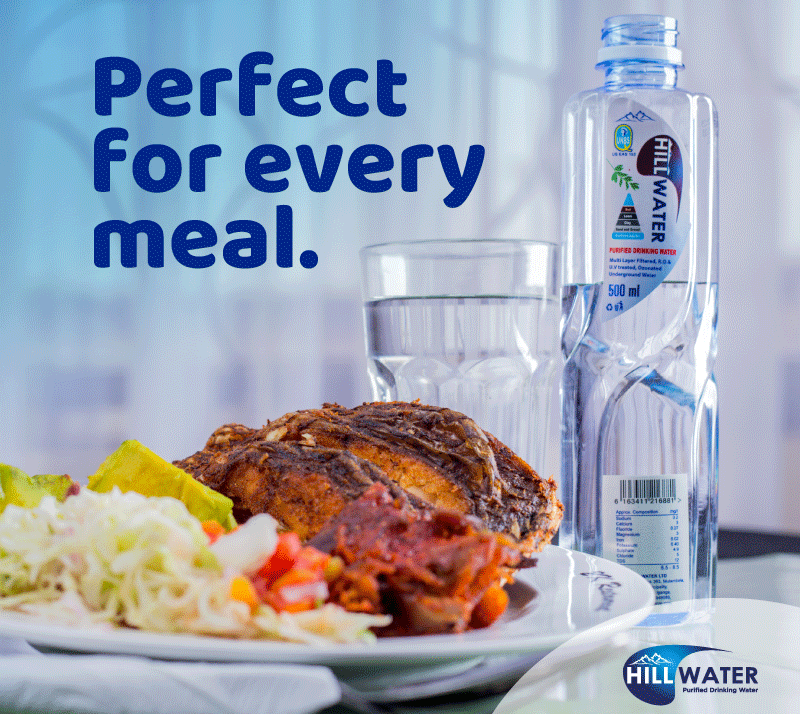 The 23-year-old further told the news website that the discrimination and stigma that she has experienced has given her the zeal to prove to all those people who distanced themselves from her because of her status that she can do what they do and can even do it better.
"Young people should discover themselves so that they can achieve their dreams and goals," she urged.
Nawanyaga is currently pursuing a Bachelors' degree in law at Uganda Christian University.
The Miss Uganda Grand Finale is slated for July 26, 2019 at Sheraton Hotel Kampala.
The new beauty queen will replace Quiin Abenakyo who is also the reigning Miss World Africa.
Other contestants include;
No.1 Mariam Muhamed
Mariam Muhamed is a Personal Assistant from Wakiso pursuing a degree in Procurement and Logistics.
No. 2 Anshemeza Santina
Anshemeza Santina is a 21-year-old student who hails from Kiruhura, currently studying from Uganda Christian University (UCU) pursuing a bachelor's degree in Public Administration.
No.3 Braton Braxy Kempango
Braton is a 21-year-old hailing from Kabaraole, she is self employed.
No.4 Nyamatte Mariam
Nyamatte is a Marketer from Ntungamo and she holds a diploma in Law.
No. 5 Nabirah Nagawa
Nabirah, 22, is a student currently pursuing a diploma in Fashion Design and she hails from Wakiso.
No. 6 Petronella Acen
Petronella Acen, 25 hails from Kole District. She is a student pursuing a degree in Education.
No. 7 Nusura Babirye
Jinja's Babirye Nusura is aged 20 and a diploma student doing Business Administration.
No. 8 Claire Gift Kabahemba
Gift Kabahemba is a University student from Makerere uni pursuing Education, she hails from Kyenjonjo.
No. 9 Margaret Naimuli
Naimuli from Kamuli is aged 24 and she is a Mass Comm student.
No. 10 Namawa Rebecca Phine
Namawa from Mbale is aged 25 and a diploma student pursuing accounting.
No,11 Carolyne Rukundo
Ibanda based Carolyne Rukundo is a travel agent with a diploma in International Air Transport
No.12 Elizabeth Bagaya
Liz Bagaya, 24, is a makeup artist from Kampala, she holds a Degree in Human Resource Management.
No.13 Annie Tricia Tamale
Tricia Tamale, 20, is a fashion design student at University level and hails from Mpigi-Butambala.
No. 14 Elizabeth Nakayiza Kigula
Nakayiza, 19, is a student from Mpigi pursuing a degree in Business Statistics.
No. 15 Kusiima Bronnie Divine
Kusiima, 18, is a student pursuing a Nursing degree, she hails from Kanungu.
No. 16 Sheilah Kababoopi Abwooli
Sheilah Kababoopi hails from Kabarole and a student from Kyambogo Uni pursuing a degree in Arts
No.17 Sibella Raphaella Nsiimire
Sibella Raphaella, 22, from Kabale is a MUBS student pursuing a Commerce Degree
No. 18 Angel Akullo
Angel Akullo is a 20-year-old student from Lira pursuing a Degree in Procurement and Logistics Management.
No. 19 Beatrice Aol
Beatrice Aol, 24, is a fashion designer from Kitgum and she has a degree in Fashion and Textile Design
No. 20 Lucky Umimbabazi
Lucky Umimbabazi, 25 is a business woman from Kisoro with a degree in Busibess Administration majoring in accounts.
No. 21 Oliver Nakakande
Oliver Nakakande, 24, is a student pursuing a Bachelors degree in Business Management, she hails fron Bombo.
Do you have a story in your community or an opinion to share with us: Email us at editorial@watchdoguganda.com