By Mike Ssegawa
I ran into an old friend, Harrison Njoroge Kariuki, an experienced Kenyan hotelier who has spent several years in Uganda managing various hospitality ventures. I first met him around 2013. He was, if I remember well, the General Manager at Fairway hotel. Now I was meeting him at Hotel Africana where he now works as a general manager.
We sat in the gardens; where he had one eye on the wedding reception at the poolside, and the other, observing movements of the hotel staff if they were serving guests promptly. Africana is one Ugandan hotels that is never short of guests. It has grown over the years grown by leaps and bounds despite starting in 1997 with a humble 40 rooms. 20 years later, the hotel is a four star with over 230 rooms.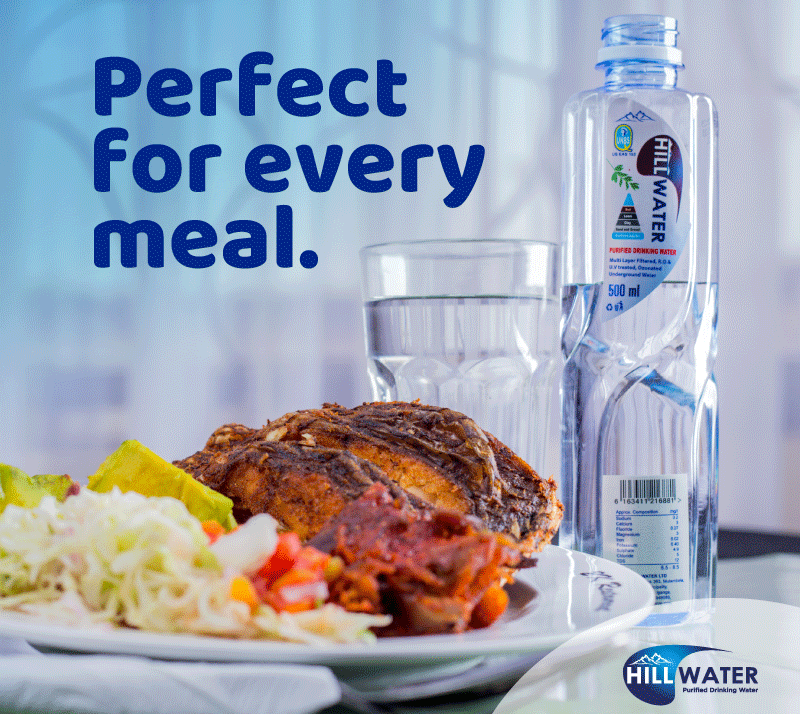 As we drunk our chai dawa, he told me about an upcoming event, a milestone for Hotel Africana. It is celebrating 20 years in existence. The day will be July 17 (mark your calendar).
This is a big deal for me.  And for every Ugandan it should be. Hotel Africana is one of the premier hotels owned by an indigenous Ugandan, Bulaimu Muwanga Kibirige popularly known as BMK. The fact that it has survived for 20 years, and it has kept expanding over the years, is a testimony that this was a successful business. It has stood a test of time. Mark you, over 90% of businesses started by Ugandans never celebrate their 5th birthday. And that is why Hotel Africana@20 is noteworthy.
Njoroge, a Kenyan man who smells marketing opportunities, asked me to bend a little to show me some artwork on his Smartphone.   It was artwork for fliers and banners.
"You see, to mark this big day in style, we are opening BMK apartments just over there," he said, pointing to an imposing new 17-storey structure above the hotel, which carries a big name, BMK HOUSE.
"Those are serviced apartments," Njoroge said. "They are for people who want short stays at a homely, comfortable and convenience place." He added, "We have studios (22), one-room (17), two-room (16) and three-room apartments (3)".
That was enough to entice me.
Serviced properties are on the increase in Kampala city, Uganda's capital. The prices are also generally high, yet, one does not necessarily get the best of services.
Here I am, on Wampewo Avenue, and at the foot of Kololo hill, the biggest prize for a Kampala's residential area. Naturally, it is safe as it has several security installations, as well as high profile residents including diplomats, politicians, and the old moneyed class.
A few days later, Njoroge, asked one of his teammates Olimi Frederick to show me around the apartments.
Olimi got me a wonderful lady called Jackie, to show me around. Jackie looked pregnant, but the ease with which she shows me all rooms and offices depending on what I asked to see, amazed me.
BMK apartments have a great neighbourhood. It is wow. Breathtaking. I envied the view of Kololo hill, the golf course on the other side, Kampala city and the hotel parking on another, making this one of the best located properties in Kampala city.
The studio and one bedroom apartments were winners. But the two rooms and three are great too.
While I moved around the apartments, I was enjoying the internet which did not require me to ask so and so for the passwords – it seems while on the property, internet is your right. But also their services come with 410 parking space, gym, swimming pool, 24 hour CCTV security cameras which are quite important in this era, air conditioning for those thinking Kampala was a warm city among other services.
I also learned that studio apartments cost one $120 a day and $1500 a month, one bedroom cost $200 a day and $2500 a month, two bedroom are $300 and $3000 a month while three bedroom are $400 a day and $4500 a month.
In addition, there are virtual and serviced office spaces for rent for any time you want. If you want a full furnished office of a day or month, you are free to move over with your laptop and start work or meet your clients.
The offices, measured in square meters come with everything you need in the office including a secretary, receptionist, boardroom et al. Just mention what you want.
As I said good bye to Jackie, I could imagine the luxury, comfort and convenient for corporate and business travelers.
Have something to add to this article? Send to info@watchdog.co.ug  or whatsapp up us +256752545880
Do you have a story in your community or an opinion to share with us: Email us at editorial@watchdoguganda.com