Soon after trouncing her four male competitors in the just concluded online guild presidential elections at Victoria University, Carter Jorine Karyn did not waste any time, but to present a road map of what her tenure will entail.
The two-day virtual voting process which started on January 12th, 2023 was facilitated by interactive, state-of-the art and sophisticated Information and Communication Technology (ICT) platforms that allowed students to vote from any location.
The system was an embodiment of an online e-monitoring platform, which allowed students to monitor developments on their respective accounts in real-time, something that clearly portrayed Victoria University a leader in organising credible and transparent e-elections.
"It was live, there were live updates during the voting, and everyone could see what was happening from wherever they were, in real-time," said Michelle Kirabo, the out going guild president in a phone interview with this website.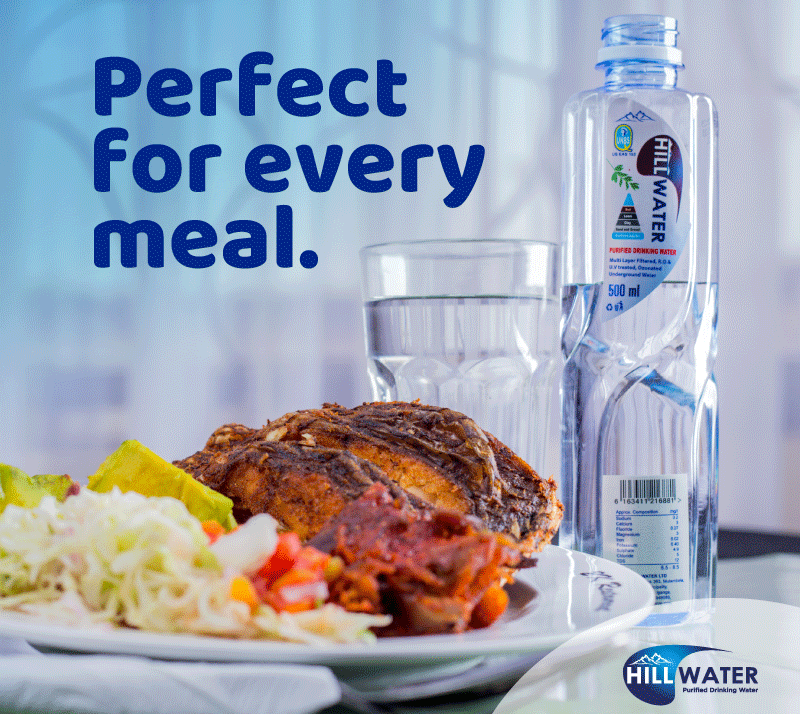 In a statement released on January 13th, 2023 by the University's Dean of Students Ms. Winfred Nassiwa, the two-day online electoral process was embraced by 1924 students who participated in voting for their favorite candidates.
"Today, Ms. Carter Jorine Karyn has been declared the overall winner of the heated students' guild elections for the year 2023-2024 as the Guild President-Elect of Victoria University with 914 votes accounting for 47.5% of the total votes cast," announced Ms. Nassiwa.
"As University, we congratulate all the guild candidates who participated in the race and the whole students' body for exercising the right to vote." Ms. Nassiwa added.
Jorine was trailed by Nakibinge Samuel who scored 528 votes, followed by Etomet Gilbert with 194 votes, while Rwothomio Dennis and Serebe Eugan scored 150 and 134 votes respectively.
While on the campaign trail, Jorine, a 2nd-year law student vowed to extinguish students' grievances by offering practical solutions to challenges impinging their trail to steady process on their respective education trajectories under her theme; 'Embrace VU's Tomorrow With Limitless Possibilities'.
Now, after news emerged she had roasted her four male rivals, she issued a communication clarifying that it was time to deliver on her promises.
She supplied clear assurances to her fellow students of an accountable, transparent, uncompressed, managerial and authentic leadership, marked by effective service delivery, which will be an embodiment of practical solutions to learners' issues.
In a comprehensive message carefully crafted to thank her supporters, Ms. Jorine lauded her colleagues for entrusting her with the responsibilty of leading them as a guild president of this prestigious university.
"You have given me a chance to be the Guild President of Victoria University as we embrace our tomorrow with Limitless Possibilities. I will not let you down," she pledged.
"We, as team Carter, pledge cooperation with the university management to make all possible as we embrace VU'S tomorrow limitlessly." she added.
Below are the details of what she had to say
VICTORY SPEECH FOR GUILD PRESIDENT-ELECT (2023), Victoria University
Gallant Intellectuals,
A good evening to you all,
In 2021, I entered the gates of Victoria University as an average student; little did I know that in 2023 January 13th, I would be declared by the electoral commission as the Guild President-elect of this mighty institution.
First and foremost, I would like to thank the Almighty God for this opportunity he has given me to choose me among the many candidates that contested to represent and lead the gallant Victorians.
Leadership comes from God, and there is no doubt the Almighty has bestowed this position on me.
I am lucky I am the chosen one; otherwise, all the four candidates I was contesting with are competent leaders.
On that note, I would like to congratulate them for taking their chance and believing in limitless to come for this mighty battle of Guild presidency that I have won today.
Thank you so much, my opponents, for not giving up, and I congratulate you on this race. You and I have learned a lot, and we have made a lot of friendships we could have never made if it wasn't for our candidature.
We are all winners, and I respect you all.
In this race, ladies and gentlemen, I have experienced the good and the bad, but this is not a time to think about the bad; it is a time to celebrate our victory.

Among the many experiences, I have experienced the Lord's favor and blessing.
I have seen people love me even before they met or talked to me.
I have heard many advisors whose advice I held in the highest regard.
I've been blessed with bonds that are for a lifetime.
I have made friends who are now family.
I have received money from people to help me in the campaigns; people I am not even related to having helped me in this journey.
I entered a room and talked; everyone listened and applauded my submission.
I have been given a platform on media channels, loved by celebrities, and my networks have widened all because of the campaigns,
I extend my gratitude to the Electoral Commission and the University Administration for allowing me to be nominated to be a part of the contestants and for the tremendous good work they have done to ensure that the elections and the campaigns happen smoothly, freely, and freely fairly.
These elections are the first of their kind at Victoria University, and they have set a precedent. This university will always be fun and exciting because the EC 2022 has made it happen.
I have a lot to say, but I pledge to give the rest of my speech on a day that will be communicated to you sooner after today, the day for the VICTORY PARTY.
Let me conclude by thanking you, my dear fellow students for giving you the mandate to serve and lead you, to represent you to the higher authorities, and to be the voice for the voiceless. You have given me a chance to be the Guild President of Victoria University as we Embrace our tomorrow with Limitless Possibilities. I will not let you down.
I want to pledge organized, upshifted, uncompressed, managerial, authentic leadership, dedicated service, and practical solutions to student issues.
We, as team Carter, pledge cooperation with the university management to make all possible as we embrace VU'S tomorrow limitlessly.
Being Guild President right now does not change who I am; it will reveal who I am.
I am still the humble, approachable, good listener, friendly person you have come to know during these campaigns. I am committed to delivering on my manifesto and promise to be the Best Guild President Victoria University has ever had!

So help me, God.
This a reminder that each of us has a tremendous role to play in embracing the VU of tomorrow, the VU that we want; I urge all of us to be strong and more robust together as one and to be cooperative whenever called upon.
Thank you so much for voting for me. I welcome you all into the journey of Limitless Possibilities; for we are walking it together.
We all come prepared to learn and leave ready to succeed. We are the University of Uganda. We are the University of You.
Viva the 6th VU Guild Govt 2023
Viva Victoria University Students
Viva Victoria University.
I remain Madam Limitless Possibilities.
H.E Carter Jorine Karyn
The Guild President of Victoria University.
Glory and Honor back to the almighty God.
Do you have a story in your community or an opinion to share with us: Email us at editorial@watchdoguganda.com