The Permanent Secretary and Secretary to the Treasury (PSST) at the Ministry of Finance, Planning and Economic Development, Ramathan Ggoobi has assured Ugandans to stop worrying about the country's debt burden because it is sustainable and soon it will reduce in the medium term.
Speaking during the Economic Forum Dialogue 2023 on Thursday at Kampala Serena Hotel, the PS said the Debt Sustainability Analysis Report published annually jointly with International Monetary Fund news and World Bank shows that Uganda's debt is sustainable and is projected to reduce in the medium term on account of increased revenues and fiscal consolidation efforts.
He also assured the country that the government is to focus on concessional financing and undertaking initiatives to grow exports and import substitution.
"Uganda's debt increased from 41 per cent of Gross Domestic Product GDP in June 2020 to 48.4 per cent in June 2022 but soon this percentage will reduce because Uganda is now in the mode of fiscal consolidation to support the growth of the economy with a focus on effective tax revenue mobilisation as well as caution on the expenditure side-spending on things that will transform the country- (infrastructure development)," he said.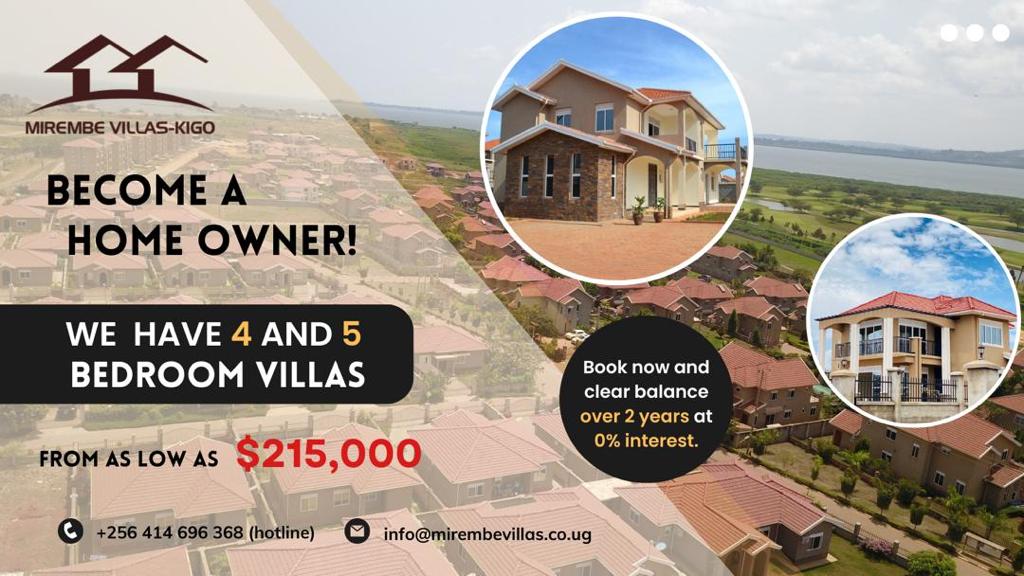 Mr. Ggoobi noted that Economic growth will be driven by a number of targeted government initiatives including the Parish Development Model,adding that growth will also be driven primarily by activities in the oil and gas sector and because of such initiatives GDP growth is projected to increase to over 7 per cent at the start of commercial oil production.
According to Mr.Ggoobi, the government in the coming Financial Year is to embark on resolutions like careful expenditure management and this will include reducing less productive expenditure, e.g. on travel abroad and changing the debt profile (reducing domestic debt to crowd in the private sector and reducing costly external commercial financing).
Prof.Wasswa Balunywa, the Principal of Makerere University Business School advised that African countries can overcome debt burdens by focusing on improvements in Exports, an increase in domestic revenue mobilization and a reduction of regulations affecting revenue generation.
"Africa must collectively come together and take action in the interest of Africa to address the debt question sustainably."
Julius Mukunda the Executive Director of Civil Society Budget Advocacy Group (CSBAG) Uganda advised that as a way of minimizing the debt burdens, borrowed money must be used properly to meet the goals as to why it was borrowed.
"Special attention should be put on how the money borrowed is used. Government must put up effective debt planning and annual dialogue on Debt issues."
As per IMF, Uganda's debt/GDP ratio remains one of the lowest in the region and is projected to decline in the medium term, for example in the coming Financial Year 2023/24 debt/GDP ratio will be at 46.1 per cent.
In terms of commercial debt percentage in East Africa, Uganda stands at 10 per cent, followed by Rwanda at 13.0 per cent, Kenya at 26.6 per cent, and Tanzania at 31.8 per cent.
According to the World Bank's risk ratings of African countries in terms of debt distress, Uganda is ranked in the second category (Moderate Risk of Debt Distress) other countries in this category include; Benin, Burkina Faso, Cape Verde, DRC, Ivory Coast, Guinea, Lesotho, Liberia, Madagascar, Mali, Niger, Rwanda, Senegal, Tanzania and Togo.
The third category (High Risk of Debt Distress) has countries such as Burundi, Cameroon, CAR, Chad, Djibouti, Ethiopia, Gambia, Guinea-Bissau, Ghana, Kenya, Malawi, Sierra Leon, and South Sudan.
While countries like the Republic of Congo, Mozambique, Somalia, Sudan, Zambia, and Zimbabwe fall in the last category (In Debt Distress).
Do you have a story in your community or an opinion to share with us: Email us at editorial@watchdoguganda.com