Nicolas Pompigne-Mognard started off like any other aspiring journalist – albeit with no dream of becoming a multi-millionaire. All he had was the ambition to have a successful career.
The founder, owner and chairman of APO Group – a leading media relations' consulting firm and press release distribution service in Africa and the Middle East, Nicolas was born on November 3, 1975.
The Franco-Gabonese self-made entrepreneur is currently on trips in Africa engaging different universities on several issues such as the effects of investment and expansion of international media in Africa.
For a month, Nicolas has been in Uganda visiting among others Makerere University, the country's oldest public institution of higher learning and Uganda Institute of Business and Media Studies in Rubaga.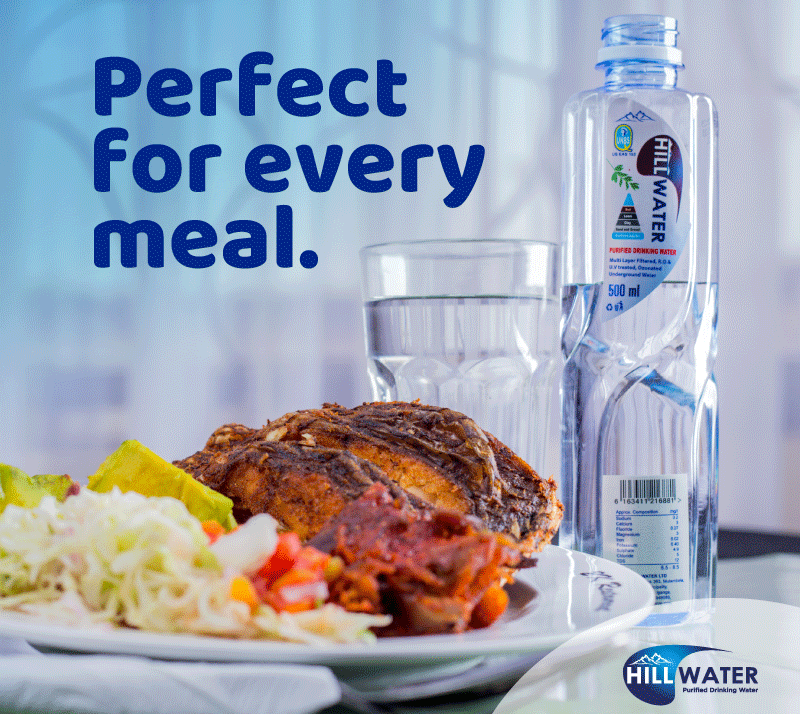 Starting APO Group:
Nicolas successively worked as foreign correspondent in Europe for Gabonese press agency, Gabonews, and was also a special-adviser to the President of the Panafrican Press Association in France (APPA), before he created APO Group [formerly known as African Press Organisation] in October 2007 from his living room (literally) with his €10, 000 [ approximately Shs41 million] of savings.
"As European correspondent for Gabonews, I soon realised how difficult it was to get hold of Africa-related press releases, press briefings and official statements issued by European-based institutions, NGOs, diplomacies and governments. Most of the press releases issued by African governments and African institutions never reached the international media community at all. Many even failed to reach the African media community; in short we used to speak but no one could hear us," he recounts.
"But what really triggered my decision to act was a series of discussions I had with the President of the African Development Bank at the time, Donald Kaberuka, who explained to me how crucial the dissemination of news about Africa's economy was to the development of the continent. We needed to reverse the tide and make sure the international media community and all African media had access to news releases announcing new investments in Africa, new CEO appointments, new startups, new international events, new awards and so on and that how APO came to be."
It took him months to master the game and his job was to standardise and guarantee worldwide distribution of thousands of Africa-related press release feeds thus signing strategic agreements with news outlets like Bloomberg, Thomson Reuters, Nasdaq, Getty Images, CNBC Africa and Africanews.
At the moment, APO Group has more than 300 clients, ranging from governments to international institutions, prominent personalities and companies active in Africa and the Middle East not forgetting the 57 leading Public Relations agencies on board.
These include Facebook, Uber, Marriott, Hilton, GE, Orange, DHL, Philips, Coca-Cola, Standard Chartered Bank, Siemens, Canon, PwC, EY, McKinsey & Company, AccorHotels, flydubai, DP World, just to name a few. While APO Group's Advisory division also serve clients like Aliko Dangote, the International Criminal Court and many more.
"I was earning to the equivalent of USD200-300 and today I am being described as a multi-millionaire. I did not wake up one day and became one. I have worked for 11 good years to become successful," Nicolas says.
APO Growth:
Last year [2018], the firm registered a record growth of 60 per cent, representing a turnover that has more than doubled in two years.
These positive results reflect the acceleration of organic growth combined with the strong momentum of new business – and highlight the success of the company's business model in a challenging market.
"This year was characterized by increased demand for all APO Group services. The volume of press release distributions has doubled, generating more than 2,500 print clippings and 800,000 digital articles on business, general news and trade websites. APO Group's unique database of more than 350,000 journalists allow for optimal delivery of client press releases at the right time to the right audience," revealed Nicolas.
"And the first quarter of 2019, we registered 100 per cent growth."
The company has over 80 employees spread across the globe with its head offices in Lausanne, Switzerland.
Ownership:
Nicolas owns 100 per cent of the shares of the multi-million company.
"Before starting APO, I reached out to a big media outlet, i gave them my idea of distributing press releases but they just laughed at me so I decided to do it on my own," he recollects.
Adding, "Though I receive a good number of purchase offers from the industry's lead players, I'm still the 100 per cent owner of my company. An entrepreneur who fully owns a company is extremely rare."
Stepping down as CEO:
Since APO's inception in 2007, Nicolas was the firm's Chief Executive Officer until December 10, 2018 when he decided to step down. He is now the company's Chairman focusing on delivering high-level counsel for APO Group clients.
He was succeeded by Lionel Reina as CEO. Reina is a former Vice President and General Manager for Eastern Europe, the Middle East, and Africa at Orange Business Services, the B2B division of French telecoms giant Orange – a remit that covered more than 80 countries. He also served as Middle East Director in the Gulf region for Accenture.
"Reina and I met in Africa and we have known each other for years. I couldn't have dreamed of a better CEO. He has a fantastic track record in helping companies scale up quickly and break new ground," says Nicolas.
Mushrooming international media in Africa:
Nicolas says it's now a naked truth that international media is investing heavily in Africa due to its ripe market.
"If you're an international media company you cannot disregard Africa anymore due to its growing population. Just recently BBC invested USD370 million in its operations in Africa, CNN has six programmes dedicated to Africa alone, Washington Post also opened a new office in West Africa and so on and so forth."
"According to the World Bank, the African population will double by 2050, reaching 2.4 billion. The latest United Nations population report, published in 2017, says that by 2100 Africa will be home to 40 per cent of all humanity! The media audience is going to double in the next 30 years."
However, Nicolas says the continuing presence of international media in Africa poses a very big challenge to the African media.
He notes that recently, Ipsos – a global market research and a consulting firm revealed that Nigerian middle class were starting to spend more time watching international media than Africa's.
"Worst still,  some Africans learn what is happening in Africa through international media. If African people are watching more African news on international news channels such as the BBC, CNN, Al Jazeera than their own local media, then we have a problem. Due to this problem African journalists [a few selected ones] will have no other choice, in 10 years' time, than to work for international media; the unlucky ones will cry."
"Africa media is already weak, we still have outlets that pay one dollar per article. It's a shame."
"Major African journalists, media spend more time mimicking CNN or BBC. Instead of mimicking, we should focus on who we are.  If African media don't have money to digitise then they are condemned to lose the battle for content."
Do you have a story in your community or an opinion to share with us: Email us at editorial@watchdoguganda.com