By Don Wanyama
A weeklong retreat of cabinet ministers, their permanent secretaries and members of the NRM Central Executive Committee has just come to a close. Watching proceedings closely but from the sidelines, I must admit that I was struck by the level of vigour, engagement and openness that the participants brought to the retreat in Kyankwanzi.
President Museveni presented three major papers at the retreat titled; refocusing on the NRM ideological orientation (Tuesday July 26th), regional geopolitical security dynamics and the consequential impact on the Ugandan economy (Wednesday July 27th) and 'fast tracking the industrialization and socio-economic transformation of Uganda: kisanja hakuna mchezo' delivered on Thursday July 28th.
The President's first paper was perhaps the most significant—with the other two serving as a sequel to it. It set the tone for the retreat by marking the ideological framework in which the gathering was to operate. Not only did he remind the assembly of the four core principles of the NRM (patriotism, pan-Africanism, socio-economic transformation and democracy) but gave a dissection of each, conclusively noting that whereas the other three had been achieved, the third principle (socio-economic transformation) is what the NRM government must now strive to achieve—by ensuring Uganda becomes a middle-income country by 2020.
To arrive at this challenge, the President took his listeners through what one would conclude was an advanced political economy class. He traced the origins of man, evolution and civilization from a Darwinism lense, moving to transformation of society as captured by Karl Marx, interrogating the Communist and Capitalist approaches to society transformations before finally linking it to the NRM position on socio-economic transformation captured in Point 10 of the Ten Point Programme which backs the mixed economy approach.
In the President's words: "We the African revolutionaries, have been studying all these phenomena and we have avoided the bigotry of some circles and pointed out to all and sundry that both capitalism and socialism are modern systems. They can help to advance society to higher levels of production of wealth and affluence."
Perhaps the biggest task to the audience by the President came via this quote: "A peasant should not produce another peasant in the NRM era. A peasant should produce a skilled worker, a middle-class entrepreneur, a professional able to market his/her professionalism or an intellectual."
But how does one achieve this end to peasantry reproduction and multiplication? Having given his audience a night to "sleep over" what came off as a fairly abstract presentation, President Museveni the following day made matters simpler for the retreat. In the neighbourhood of the National Leadership Institute, Kyankwanzi, where the retreat was happening, are real cases of former peasants who have moved into the middle income bracket courtesy of listening to President Museveni's counsel.
Before beginning his Wednesday presentation, the President invited six dairy farmers to share their experiences with the assembly. They were John Munyaweera, Atanansi Bwasisi, David Mutabazi, Benon Kabingire, Steven Otungire and George Kamuntu. With the exception of Munyaweera, who is a former Grade Three primary school teacher, all the others could not express themselves in English. Each, however, has a rags-to-riches story.
The common thread in their testimonies is that they were herders of local dairy breeds largely for cultural/traditional reasons. Cattle was for prestige but they earned little pecuniary returns from them. Then President Museveni came knocking with his message; "unless you have stock in thousands and large pasture fields, do away with local breeds. Look up Friesian/hybrid stocks. Feed them well, treat them and make a killing from products".
These gentlemen took a leap of faith. Some overhauled entire stock, others opted to bring hybrid bulls and cross-breed with local stock. I will summarise Munyaweera's account:
A primary school teacher by training, he made the decision to quit class in the 1990s and turn to farming. He says President Museveni had already begun preaching the message of commercial farming that he listened to. His long-horned Ankole cattle were not giving him much yield. He got Boran and several other hybrid bulls to cross-breed with his local types. The results were amazing. From a daily collection of 20 litres then, he now gathers 500 litres daily of milk. He actually has opted not to milk his entire herd, keeping most for beef, that gives him more money than milk.
Munyaweera has diversified into goats, rearing over 1,000 cross-breed high quality ones. He is also cultivating bananas on 10 acres and has gone into real estate, acquiring land as far as Hoima.
Asked to list what he has gained through commercial agriculture, Munyaweera says: "I have educated my children, 14 of them graduating from university. I am a property mogul, constructed dips for my cows, I employ 20 people on permanent basis while over 60 do casual gigs for me."
Guess what? Two of his graduate sons are salaried employees on his farm, the elder serving as the farm manager. To the amusement of the gathering, he boasted how he drives a car as good as that of ministers (yet he did not bother taxpayers).
The youngest of the group, Benon Kabingire, 35, only began commercial dairy farming about two years ago after he bought a cross-breed from a neighbour. From a paltry 20 litres a day in 2013, he now collects 320 litres a day. At the current average price of Shs450 a litre for milk, Kabingire makes Shs144,000 a day or Shs4.2 million a month. He's built a home and is educating his children. He is also the "poorest" of the lot because unlike all the others, he does not drive. He instead owns two motorcycles.
Like any other entrepreneurial group, these dairy farmers have challenges. They believe the price of milk has dropped significantly, they need help to acquire coolers to store their milk, the roads to their farms could do with some upgrading, fake ticks pesticides are flooding the market, etc.
They, however, are united on one thing; listening to President Museveni's message on the need to shift to commercial dairy farming has paid off. They are living lives they could only previously dream of.
One of the parameters President Museveni is endlessly making a case for if Uganda is to become a middle-income country is to ensure the 68% of farmers currently "trapped" in subsistence farming move to the commercial bracket (the other three being industries, modern services and ICT). These six gentlemen are testimony to what can happen if this message is heeded to.
As President Museveni put it, "These farmers' stories point to the fact that Uganda can turn around if leaders correctly decipher people's problems, offer right solutions and help them succeed."
For the leaders congregated in Kyankwanzi, there could not have been a more apt demonstration of how indeed achieving a middle-income status is not a mirage. It is now their duty to help create millions of Munyaweeras and Kabingires—in the next five years.
The writer is the President's Senior Press Secretary/Spokesperson
Twitter: @nyamadon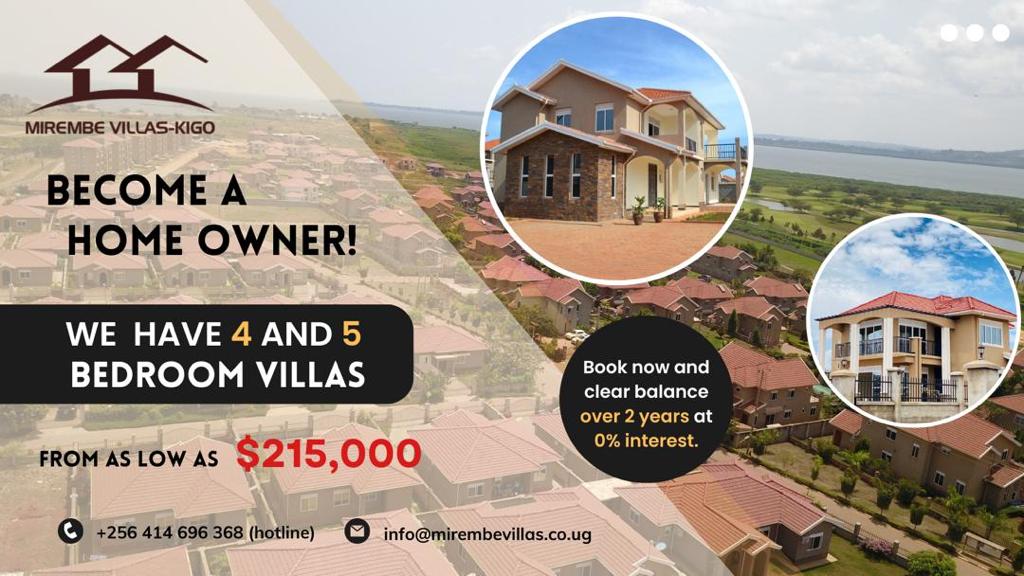 Do you have a story in your community or an opinion to share with us: Email us at editorial@watchdoguganda.com