Neighbouring countries Kenya and Uganda do hold a lot in common especially in regards to culture and some languages spoken.
But the two East African nations also do have lots of differences, especially in the sports perspective.
For example, rugby rivalry between the two is one of the oldest clashes, dating as far back even before the first official match in 1958, when Kenya – then Kenya Colony – travelled to play Uganda – then Uganda Protectorate – in Kampala.
The very first match between the two nations happened in the 1930s and involved a unique incident which shaped rugby in both nations. Uganda persuaded to host Kenya 15s but both teams arrived with white sets of jerseys. Uganda then resorted to dying their shirts with Iodine from the medical kit. The shirts were worn wet and as the game progressed, it was hard to differentiate between the sides.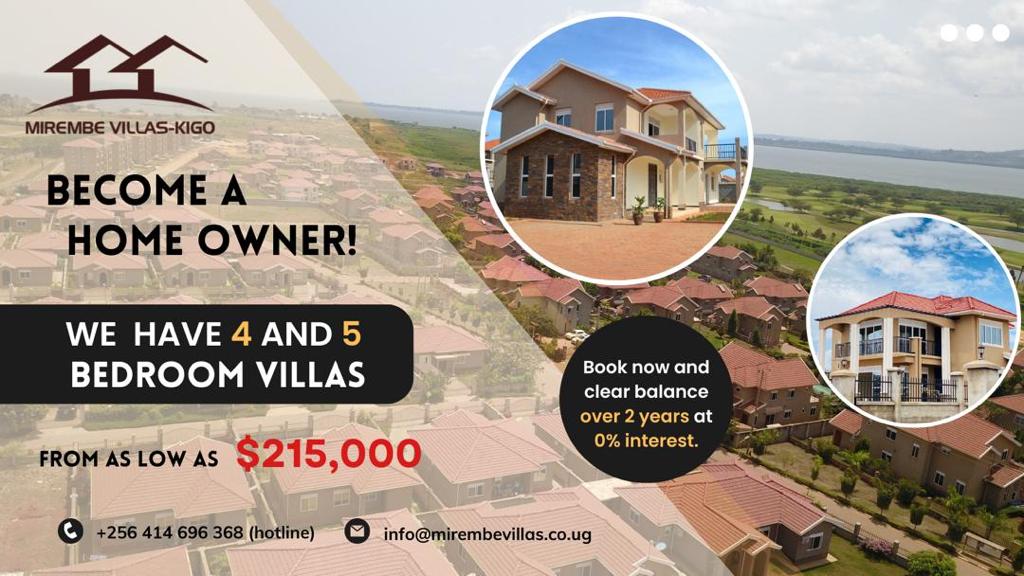 Uganda representative sides then decided to wear black shirts since then, in the memory of the incident, until recently 'Red and Yellow' were introduced in the kit to represent then national colours. Black still remains the pre-dominant colour.
Such games gave birth to first, the 'East African derby', which later phased out in the 1970s before it was revamped as the 'Elgon Cup' which is contested for by both the men and women's teams.
The Elgon Cup – named after Mountain Elgon -was initiated in 2004 with the men's competition before the women's Elgon Cup followed it years later in 2006. These are played on a home and away basis.
Kenya do hold the upper hand in the tournament with 11 cup victories while Uganda ha onoly lifted it three time, the last coming in 2015.
Uganda has recently treated the tournament as a test series but since it was subsumed into the Victory cup and also into the Rugby Africa Gold Cup as a qualifying match, then victory stands a lot of importance for either side.
For the first time in three years, the Elgon Cup first leg is set to be held in Kisumu, Kenya on Saturday, June 22,  with the return leg set for three weeks later on July 13 at the Kyadondo Rugby Club in Kampala.
On Monday, both the men and women rugby 15's squads that will travel to Kisumu were revealed with Heathens trio, Ronald Kanyanya, Jordan Bongomin and Paul Masendi, USIU's Joseph Kagimu, Kenya Harlequins' Daudi Ssemwami and Jinja Hippos Maxwell Ebonga in line to make their international debuts for the 15's side.
The team will look to the experience of Captain Asuman Mugerwa, Robert Masendi, Santos Senteza, Collin Kimbowa and Charles Uhuru while Pirates' Desire Ayera and Rhino's Byron Oketayot could be the decisive players in Kisumu.
The team will be under the stewardship of Coach Robert Sseguya who believes selection of a final team has always been the biggest challenge because all players have trained and worked so hard.
"If l had it my way l would take all the players but World Rugby rules stipulate that a team has an allowance of only 23 players so we had to select team based on weight of our opponents first leg," Seguya said.
Squads
Men Rugby Cranes team: Santos Senteza (Heathens), Saul Kivumbi (Impala), Asuman Mugerwa (Kabras Sugar), Collin Kimbowa (Kobs), Ronald Kanyanya (Heathens), Joseph Kagimu (USIU), Charles Uhuru (Heathens), Robert Aziku (Heathens), Simon Olet (Heathens), Desire Ayera (Pirates), Brian Asaba (Kobs), Eliphaz Emong (Kabras Sugar), Byron Oketayot (Rhino), Aaron Ofoyrwoth (Harlequins), Paul Epilo (Heathens), Robert Masendi (Heathens), Pius Ogena (Kobs), Ian Munyani (Kobs), Jordan Bongomin (Heathens), Paul Masendi (Heathens), Daudi Semwami (Harlequins), Adrian Kasito (Harlequins), Maxwell Ebonga (Hippos)
Lady Rugby Cranes team: Faith Namugga, Yvonne Najjuma, Christine Nakayiza, Charity Atimango, Helen Gizamba, Mary Gloria Ayot, Winnie Atyang (C), Beatrice Atom Lamunu, Samya Ayikoru, Charlotte Mudoola, Christine Akello, Peace Lekuru, Aisha Nakityo Nabulime, Rita Nadunga, Mary Odoyi Kyoita, Peace Mirembe, Warry Ssenfuka Joanita, Fortunate Irakunda, Irene Ziggy, Lydia Namabiro, Juliet Nandawula, Diana Kwagala Anguchia, Esther Tino.
Do you have a story in your community or an opinion to share with us: Email us at editorial@watchdoguganda.com