I am called Kakuru Derrick from Butobere. I sat my S4 in 2020 but I had not yet gone back because my mother couldn't afford it.
My dream had always been to become a Doctor but because it was unattainable,  I settled for a dream of becoming a Nurse instead. Thank God I just got a government sponsorship last December. But something is still wrong madam Minister. Absolutely wrong!
I have been working all day at different construction sites to fend for my family since 2020 when I finished S4.
Whenever there was a minute to rest, I would think of a future where I would also be somewhere doing a service to my good country.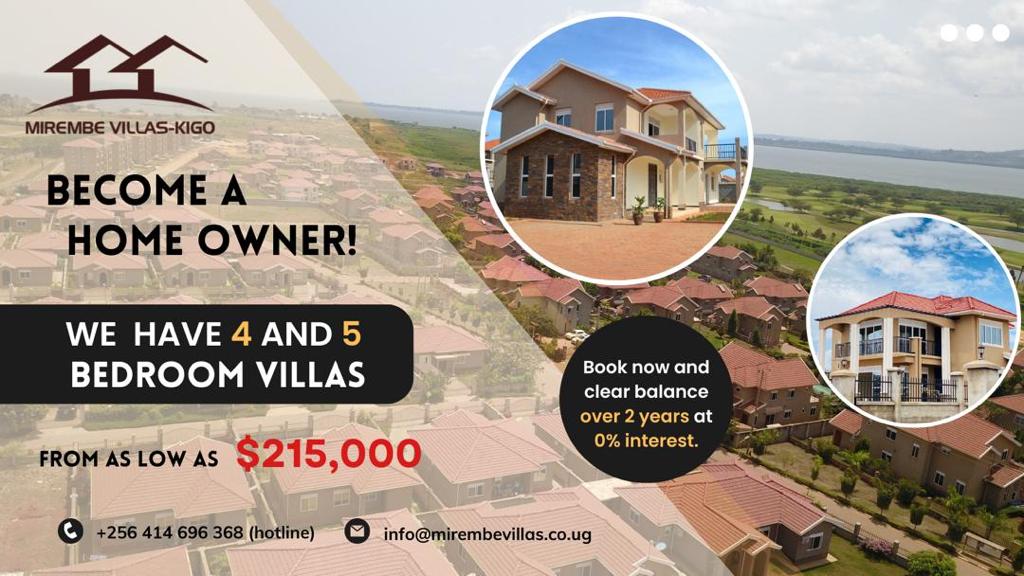 I always wanted to be a doctor and my poor mother was always proud that his only son dreamt big. Those white aprons that medics wear always evoked envy and determination to strive to have it on at one time.
I realised only years later that my dream was outrageously unattainable. Anyway, I was aiming at the moon meaning I would still hit a star if I the missed target.
My father – late Mzee Saulo Bizigwa died in 2012 when I and my twin sister were in P3. As a single mother, I have witnessed the tiring hell my poor peasant mother has had to pass through to see us to this level.
As a woman with a lean purse, providing for our small family of five was always going to be a tag of war let alone keeping us in school. But being the hero she always is, she was not going to give up whatever.
My siblings were hit by the misfortune of not continuing in school earlier, and now it's my turn to follow them.
Having realised that I couldn't afford the cost of higher education, I concluded that Ordinary Level was the highest rank I would feasibly attain given my family's situation. Since I knew my future depended entirely on the outcome of the O' level Examinations, I gave it my all and God was good as I passed exceedingly well.
But what next then? My mother was drained to the bones and I knew she wasn't prepared to listen to conversations about advancing, and I could understand her worry.
But I knew there was a way somewhere for me. I didn't enroll the following year 2021 and 2022 for there was no money.
But in December last year, I successfully sat for interviews and was admitted to a major Nursing school in the country on Government sponsorship. My mother, Ferediana Saturday prepared a feast at home, ending the life of her only goat with a knife to be eaten in celebration of the good luck milestone.
But who among us could have known that the jubilation were empty. True, I was admitted but when I looked at the amount I needed to pay in fees, despite being a government sponsored student, I slipped into despair. A whooping 2.9M is all I need to pay in the first year alone! Yeah, 2.9 and I am on government sponsorship and also doing a certificate in Nursing.
As for the Second and third years. The money is even more, crossing the 3M mark!
Unfortunately, this is an amount of money that would necessitate my entire clan to convene to attempt raising it, and I bet they would fail even when the clan head is invited.
My worry is that I see myself getting confined at construction sites to work as a porter for an entire life.
I want to go to school. I don't want to be like my mother. To suffer like she has had to all these years. I don't want to die with regrets like my late father over whether my children would survive in this brutal world after I have gone.
I am only 19 years with my best years ahead of me. I need to study and make my mother who has been terminally sad all her life. I want to be able to sit among men and talk on behalf of my family with dignity.
I know there is no one among relations with the capacity to see me through this but I am sure there are good people out there to help.
I am not dreaming to become a Minister, or MP but I need to become a mere nurse and look after my mother and offer a service to my country.
Have a story you want published in WATCHDOG VOICES, call 0752838110 or email andrkanda@gmail.com
Do you have a story in your community or an opinion to share with us: Email us at editorial@watchdoguganda.com