By Justin Ojangole
Next month, September, African leaders including President Yoweri Museveni of Uganda, will converge in Beijing China, to attend the sixth Forum on China-Africa Cooperation (FOCAC) summit. Established in 2000, FOCAC brings together Chinese and African leaders to discuss development and cooperation.
The 2018 summit will be held under the theme "China and Africa: Toward an Even Stronger Community with a Shared Future through Win-Win Cooperation."Fifty two out of 54 African countries are members of this forum.
The first FOCAC summit was held in Beijing in 2000 and the second in Ethiopia in 2003. Other summits have been held in Egypt, Beijing again, and most recently in 2015 in South Africa.As in the past, China is once again prepared to roll out the red carpet to African delegates in September. The 2018 summit will strongly promote cooperation between China and Africa and review in detail shared development strategies.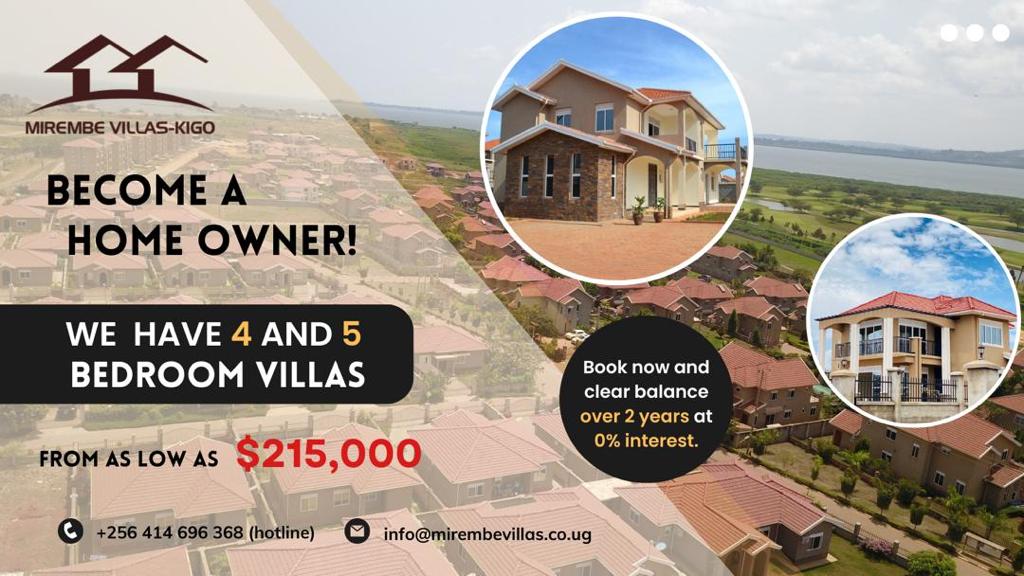 The meeting is particularly important for Uganda given that relations with China have grown very strongly in recent years. At a meeting with President Museveni in South Africa last week, Chinese President Xi Jinping said that Museveni has made important contributions to the development of FOCAC. China, he added, is willing to work with Africa to make the upcoming FOCAC Beijing summit a success.
Chinese official media quoted Museveni as saying Uganda-China relations have seen strong development momentum. Thanking China for its long-term assistance to Uganda, Museveni said he is satisfied with the progress made in bilateral cooperation. Uganda, he added, hopes to deepen practical cooperation with China in such areas as industrial parks, infrastructure construction and electric power. He welcomed more Chinese companies to invest and develop in Uganda.
"I hope both our governments seize the historical opportunity [FOCAC] and create a new era for China-Uganda cooperation," said Zheng Zhuqiang, Chinese ambassador to Uganda. China is already financing massive projects in Uganda like the 600MW Karuma and 183MW Isimbadams, Entebbe Expressway and the expansion of Entebbe airport.
At the 2015 FOCAC summit in Johannesburg, China announced major plans to promote industrialization and agricultural modernization in Africa, with funding of US$ 60 billion U.S. dollars to implement them. The summit developed a blueprint for cooperation and opened a new era of China-Africa cooperation, focusing on win-win results and common development. Since then, China has successively developed different types of partnership with more than 10 African nations.
Trade and cooperation have blossomed, along withincreased cultural and people-to-people exchanges. There are more than 130 pairs of sister cities between China and Africa, and Africa has become a tourist destination that attracts millions of Chinese travellers every year.
Center at Brookings and Johns Hopkins University, respectively, have analysed China's increased trade with and investment in Africa. They found thatsince 2000 China has emerged as Africa's largest trading partner, and this engagement has led to faster growth and poverty reduction in Africa.
At the same time, demand from China for Africa's main exports – oil, iron, copper, zinc, and other primary products – led to better terms of trade and higher export volumes. Trade between the two has, however, generated controversy especially in the press. In my opinion, these controversies stem from lack of a deep understanding of the nature of engagement between China and Africa.
I have had the opportunity to attend conferences, seminars and workshops in China and Uganda on issues of cooperation between the two.My understanding is that China's cooperation with Africa has no hidden agenda as portrayed by some in the west and in the media, but is a time-tested relationship based on mutual respect and shared opportunities.
During a recent visit to China, I attended meetings with Chinese government officials where discussions on the upcoming FOCAC 2018 summit took place. The officials emphasized that this summit will be critical to Africa'sdevelopment and cooperation with China. It will be a win-win opportunity.
On Saturday, President Xi during a visit to Mauritius explained that China and Africa are a community with a shared future in which the two sides go through thick and thin together, and are also a community of shared interests in which the two sides carry out win-win cooperation.
The Chinese president said no matter how the international landscape changes, and no matter how much progress China makes in development, China will always stand together with Africa and other developing countries and will be a sincere friend and reliable partner of Africa forever, Xi said.
One of the key issues FOCAC 2018 summit will dwell on is Africa'sinfrastructure; one of the key factors that has led Africa to lag behind in development. The summit will hear that China is ready to support Africa toplan, design and construct more infrastructure like roads, railways, ports, electricity to meet African demands.
There are historical reasons for this. About 40 years ago, China decided to massively invest ininfrastructure development as a strategy to spur economic development. The results are there for all to see. China is now one of the leading economies in the world. China under the leadership of president Xi Jinping has a vision to eliminate poverty among Chinese people by 2020, and is moving rapidly to achieve that target.
The other fundamental issue of discussion at FOCAC 2018is likely to be industrialisation in Africa. China is willing to support Africa to further develop its industrial capacity, by financing more industries and providing technical expertise. China has valuable lessons for Africa in this regard, and FOCAC will provide an opportunity to share these experiences,
The summit is also likely to discuss agricultural modernization. Africa is well endowed in agricultural resources, but these are largely undeveloped. China has over the years, adopted and implemented new scientific and technological innovations to drive agricultural modernization. The summit will be an opportunity for Africa to tap in these developments.
FOCAC 2018 will also focus on issues of trade and investment between China and Africa. China has a futuristic approach of negotiating with countries on free trade agreements, again based on mutual benefit. The summit will also review increased people-to-people exchanges, peace and security in Africa.
Overall, the upcoming FOCAC summit provides an unparalleled opportunity for Africa and China to review and elevate their relations to a much higher level for the benefit of their people. I trust Uganda, like other African nations, will benefit immensely.
The author is the publisher of Uganda-China magazine.
Do you have a story in your community or an opinion to share with us: Email us at editorial@watchdoguganda.com