Since I returned to dear Mukono from Jinja city, I am disturbed by the number and nature of conflicts in our different local governments. As I move around, I learn about disagreements among our leaders – disagreements not based on fundamental questions of the day but personal whirlwind. A lot of energy and time are being spent outlining personal disagreements rather than solve the challenges facing our people in the district, town councils or sub counties. In the process hurt service delivery effectiveness, and this is hurting the standards of living for our people….
I ask, when do Mukono leaders meet to discuss how to create:
1. Markets where vendors make good money and our farmers sell their produce?
2. WHERE are our Production hubs such as cottage factories or commerical farms which guarantee wealth creation, multiplication and sustainability?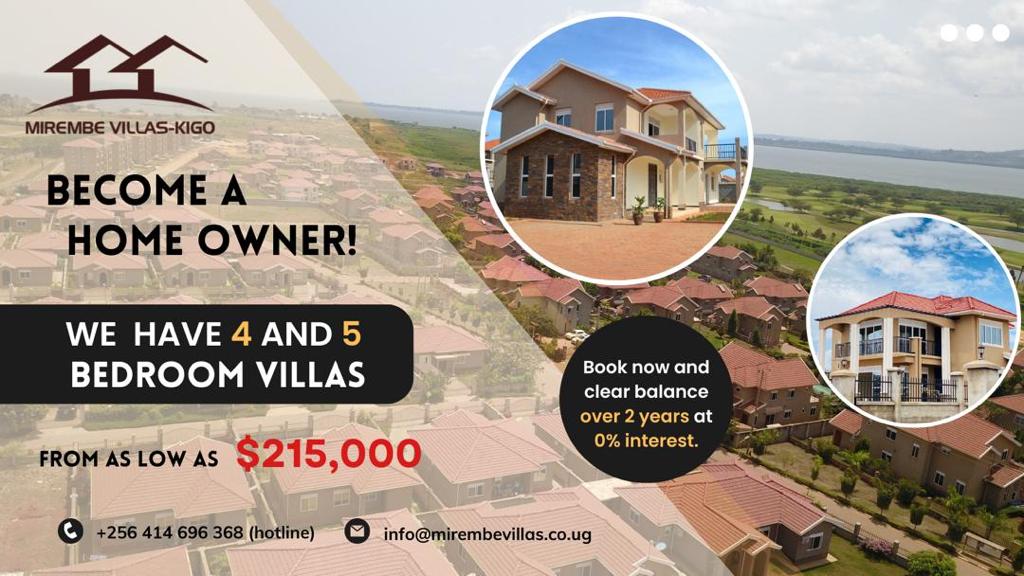 3. Can we have skilling hubs to make our people more competitive in the job market or start their own ventures?
4. Do we have local solutions to the Road network?
5. Can we attract investments that can create Jobs?
6. And what mechanisms have we put in place for our fast growing population in terms of housing, schools, health care? etc
All the above left undiscussed lead to poverty, and conflicts, in the face of few opportunities around us. We suffer low purchasing power, households can't feed members, dress or educate children, or medical care when sick. Solutions however are bound around us…but we need to get together and think about our challenges and opportunities as stakeholders.
When voters hear about fights among leaders, what comes to mind is that there's a disagreement over a loot. This is because people hardly hear us fighting over cleaning the streets, building schools, putting drugs in health centers, building markets in every sub county, having banks extending low cost credit to them. Etc
If Executives our discussed standards of living, scrutinized workplans of technical staff and actually go on the ground to cross-check the veracity of those reports tabled… without demanding for perks, we would see a shift on the ground.
Every generation has its mission. And nothing disturbs me like the fact that our children and grand children will ask us how we grew up, lived, worked, led Mukono and left it without doing something fundamentally transformational, save for lazy answers/ lines, like how the government of the day sends us little money….we don't explain what we are doing about the challenges but always finding someone else to blame, or hide from responsibilities… This is causing animosity or disagreements among us, but also with the voters.
Mukono, is possibly one of the best district locations in Uganda, just within the 20-30km radius from the capital city centre, a privilege that we have not deliberately utilized to the maximum – to mobilise our people to tap into the opportunities that come with such strategic advantage. Great leaders before us such as Ham Mukasa, might be wondering, what befell men and women who followed their footsteps!
Over the years Mukono has become the dormitory of Kampala workers….but everyone who gets a chance to jump out of the dormitory runs away as fast as possible as frustrations keep pushing the residents to leave Mukono as soon as they earn & afford other neighborhoods. We should retain them
The opportunity we throw away by not putting to good use our advantage is hurting us sooner than later.
A time is ripe that we find a way of reviving Mukono. The giant in Mukono is sleeping. Our fights and conflicts in our district should not be about selfish interests, individual promotion, or personification, but harnessing a climate where our people can blossom and thrive on their own, certainly with our support. We should put the little resources at our disposal to creating opportunities outside the little tappings of government offices and political seats.
With this fast growing population, Mukono leaders should focus on turning the district into the hub for food production and markets hub for the capital and eastern route.
With Kampala and Wakiso, not having land to grow the food to feed their populations, these two frontiers; food production and market where Kampala and Wakiso buy their food, can bring us half of the money made in those two district, and create a cobweb of other developments around Mukono.
With these monies, put to good use, turn our people into a more enviable lot, anchoring more businesses such as cottage industries, services such as transport, packaging, finance, entertainment, sports etc to support the advantage business
Our district, municipal, town council & sub county Executives should spend more discussing how to organize and build a chain of skilled, productive and market oriented populations. This will create the wealth that sustains the population and local governments, since that's the only sure way to create resilient local governments which carry out their mandates including building roads, health care provisions, schools, garbage management etc.
Thank you.
Mike Ssegawa is deputy RDC Mukono district .
Do you have a story in your community or an opinion to share with us: Email us at editorial@watchdoguganda.com