The noose is gradually but surely tightening around the neck of several ministers and we sympathise. Mary Goretti Kitutu, Amos Lugolobi, and Agnes Nanduttu have now been charged in the Anti-Corruption for their involvement in the diversion of mabati meant for Karamoja region. Former television journalist, turned MP and State Minister Nanduttu ran until her energy got sapped, then in vain hid from police investigators but dejectedly discovered that Uganda was too small. On Tuesday she surrendered apparently because her gods forsook her.
Watching a crestfallen Amos Lugolobi in the dock wiping out tears or beads of sweat as he took plea, one cannot help but pity him. Regardless the huge numbers of fellow MPs who turned up to console, Lugoolobi, hitherto a low profile man, must be quietly reflecting on why and how the debris and curtain came falling on him.
Lugoolobi is the infamous, soon to be former State Minister of Finance in charge of Planning who used 300 iron sheets to roof his goat shade in Kayunga. On the whole, it is an unfolding lesson for top politicians who falsely believed they could skip accountability. And yes, for now President Museveni has chosen to let each one to twist on the rope.
Ramathan Ggoobi, when still an academic used to extol about how to build an "economy that works." Today, being Secretary to the treasury, Ggoobi finds himself in a jinx of opulence, duplication, wastage and official resistance to frugality. And while government is unable to mobilise sufficient domestic revenue to fund its development obligations, Ggoobi faces a skeptical population resistant to any new proposals to expand the tax base yet demand expanded public service.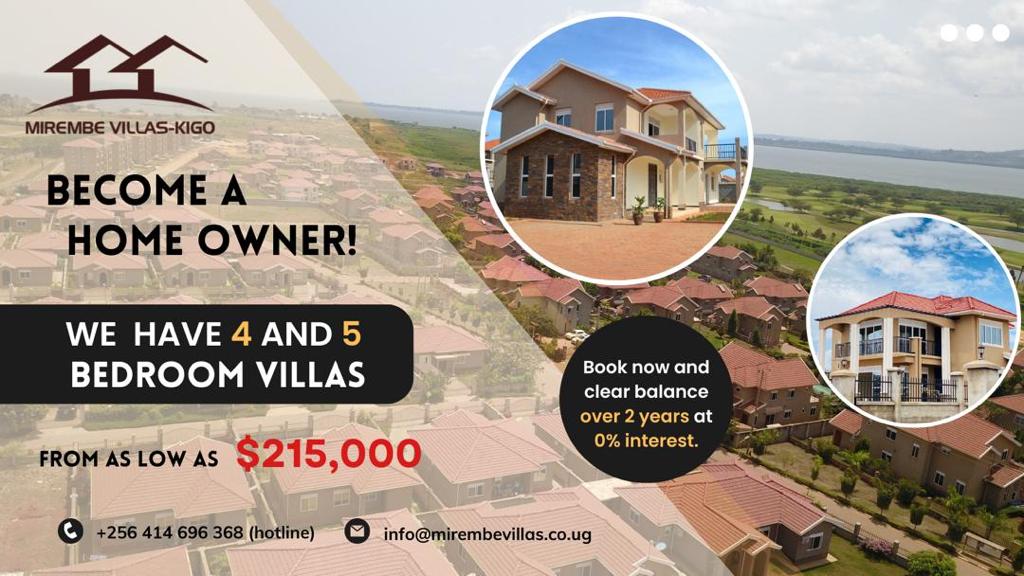 So on Monday through his twitter account Ggoobi issued a terse "Concluded with IMF/World Bank Spring Meetings in Washington DC. Key messages: International funding is declining & non-concessional sources are getting more expensive. So we must (a) step up collection of domestic revenue, and (b) keep fiscal deficits at the bare minimum."
Concessional funding from IMF, World Bank and other multilateral institutions are also declining because of hardships brought by two years of the Covid-19 pandemic, conflicts and recession or stagnation in richer countries, now unable to throw cash due to pressures back home. The global West that drives those institutions which extend some development support to poorer countries is stretched by the Russia-Ukrainian war they instigated to cripple Russia, and now see it as theirs to lose.
So, Uganda must reform its fiscal frameworks, exercise utmost discipline, provide more for areas that will grow the economy, expand jobs opportunities and debt management. In calling for "stepping up our domestic revenue" many think that Ggoobi, in light of the tax proposals sent to parliament is walking back his public statement of December 2022 that he will not introduce new taxes in 2023/24.
Unfortunately Ggoobi came out a little shy on the rampant and well-spread out corruption, wastefulness, financial indiscipline and failure to adhere to set priorities. The profligacy in the face of the ongoing economic squeeze is shocking to say the least and we cannot convincingly explain the extravagant motorcades for ministers, judges, top technocrats and security officers as if Uganda was at war.
The excessive spending on leaders is directly undermining delivery and sustenance of quality basic public services like education, health and water. Most of our leaders have continued to live opulently even when the economy has had a knock and unable to quickly recover, generate new jobs and revenue. The agricultural sector where 69 percent survive is struggling with high in-put costs yet returns remain low.
The apparent helplessness government exhibits in dealing with sloth and avarice within its ranks is regrettable and calls for a ruthless approach to stem wastefulness and abuse. These excessive security details, honking car horns and aggressively tormenting road users have become public nuisance, made Kampala look more like Afghanistan, and is counter-productive to tourism and investment attraction.
While President Museveni announced a restriction on foreign travels as a cost saving measure, there are still evident lapses in its enforcement. Ugandans can tighten belts but only if there's ample evidence that government too is tightening its own across board by demonstrating frugality. The unfolding disquiet over the proposed tax measures to expand the tax base and increase revenue collection to fund our development obligations is understandable but there are no two ways about it if Uganda seeks meaningful independence.
While government can introduce new or increasing existing ones, it's necessary as a first step to enforce effective measures to bridge the gaps, address business debt distress, and wastage as part of protecting the revenue collected, enhance spending for economic growth especially creating incentives for smart investments.
But the devil is in the implementation because frugality hasn't been our strongest attribute. We must resist the temptation of creating more parliamentary constituencies and administrative units, otherwise increasing revenue collection without closing the leakages will still be like the proverbial Kintu fetching water in a basket before he is rescued by a spider.
Do you have a story in your community or an opinion to share with us: Email us at editorial@watchdoguganda.com