In 1996, following the review of the first decade of NRM leadership in Uganda, the President Museveni underlined that the 'clarion call by the NRM government to all Ugandans has been: produce more, grow more food, more tomatoes, more ginger, raise more animals … to increase production' (Mugaju et.al., 1996, p38). The NRM government laid policy priorities aimed at facilitating production as well as targeted policies to reduce poverty and generate socioeconomic transformation. As such, a number of programs and initiatives were undertaken over the 1990s to enhance production, most of them associated with liberalization under the Economic Recovery Program negotiated with the International Development Institutions (World Bank and IMF): these included initiatives intended to improve the conditions for agricultural production, such as improving access to markets, rural infrastructure or credit schemes to farmers.
As highlighted in series one of this publication, by 1990, it was clear that pro-market policy approaches were yielding undesirable outcomes; conditionality was producing disappointing consequences among millions of Ugandans: Since the mid-1980s, important mainstream economists associated with market failure approach, such as Joseph Stiglitz, had proposed that the market left to itself would not always result in the most efficient and effective outcome'. Stiglitz, would later lose his job at the World Bank partly because of these views. Other critical voices like; Dr William B. Easterly, Professor Ravi Kanbur, left the Bank mysteriously. Sir Richard Jolly of UNICEF, and later a scholar at Institute of Development Studies (IDS) Sussex, advocated for adjustment with human face. Left out by the adjustment reform policies, 'little attention was paid to the effects on the poor'. 
Macroeconomic issues seemed more prominent and many policy prescribing hawks in the NRM government anticipated that there would be a rapid transition to new growth paths and overall poverty reduction. As the decade continued, it became increasingly clear that macroeconomic recovery and structural change benefits were slow in trickling down to millions who remained disadvantaged, excluded and marginalized. Evidence of declines in incomes and cutbacks in social services began to mount. Villages Like Akadot in Mukongoroshire, or Regions like Tesoland and Karamoja, cyclical food insecurity became a hallmark forever– an identification feature. In Busoga sub region, relative and absolute poverty turned into a characteristic feature for every aspect of life.    
With poverty levels still higher in almost all regions in the country, this painted a picture of poverty reduction across Uganda as an overall failure at best, and poverty was no longer only a political, economic, and social problem but also a humanitarian concern.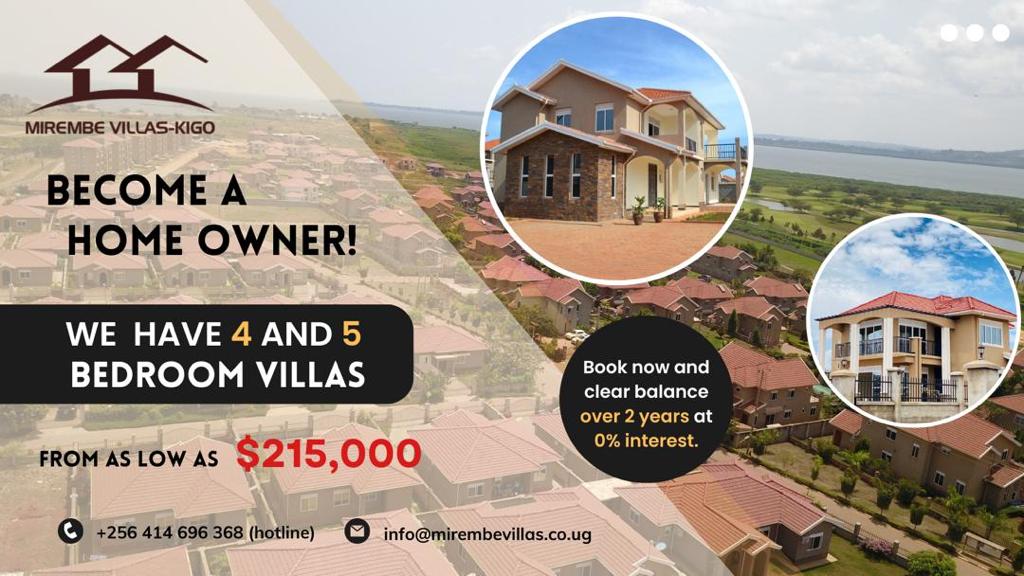 Many observers called for attention to the situation. At the global level, UNICEF advocated, attention should be focused both on how pro-market policies affect the poor and exploring possibilities on how specific measure could be taken to cushion the short-term costs. 
In Uganda, Yoweri Museveni grew impatient with the generally slow pace of economic development/the poverty reduction process following the reform policy approach, and with his long-cherished pro-interventionist ideology, he felt a genuine conviction, that government intervention was the best option to mitigate the rising challenges of the structural adjustments and achieve rapid socioeconomic transformation. The government had to address the problem urgently, which shifted the policy trajectory prioritizing specific measures for the poorest.
Having fully implemented these structural adjustment policies, Uganda became one of the beneficiaries of the Program for Alleviation of Poverty and the Social Costs of Adjustment PASPSCA). PAPSCA was a broad policy framework adopted by the World Bank in the early 1990s for countries that had implemented neoliberal policy reforms. It aimed to mitigate the negative effects of pro-market policy adjustment. Besides an attempt to refocus social services to the poor, one of the key intervention areas of PAPSCA was credit, locally coined as Entandikwa in Luganda/Egeunes/Emono in Ateso, referring to the microfinance or start-up capital offered by PAPSCA. Its aim was to engage millions of the poor in income-generating activities to recover from the adverse effects of structural adjustment and become self-supporting. This is similar to pillar three of the parish development model (PDM).
Mugambe (2009), reported that though PAPSCA was well-intentioned, it was poorly managed and became highly politicised. Despite Uganda's widely praised economic accomplishments, PAPSCA and its tenets like Entandikwa, was not enough to address poverty among millions of Ugandans that had been bypassed by the pro-market policy approach. 
Hyden (2006) pointed such failures to policy deficit ie the tendency among many policy prescribing elites in the developing South to do everything and to do it at once, with no attempts to address sequentiality or feasibility. New policy initiatives are adopted and launched without adequately synthesizing or analyzing similar previously implemented policies. 
In Uganda, there is often an unwillingness among policy elites to use the past as a source of guidance for the future and therefore, new policies and initiatives like Entandikwa/PAPSCA, PEAP, PMA, Emyoga, youth livelihoods, NAADS, OWC and lately PDM were adopted that would have been ruled out if premised on a detailed analysis of past lessons and cost efficiency. Consequently, these features of policy-prescription have forever tended to hamper the successful implementation of poverty reduction initiatives (Joughin & Kjaer, 2010). Additionally, the presence of international aid funds through PAPSCA, including to date have made policy-prescription less cost-conscious, creating policy deficits.
Rutakumwa in his PhD thesis page 139, reported that at face value, the mitigation strategies under PAPSCA could have reflected hard lessons learned from the reformation period, however, little or nothing changed: the pro-market policy approach that informed SAPs continued to guide policy formulation, with significant impacts to millions. This unwavering commitment to pro-market policy approaches, even amidst mitigation, failed to deliver not only anticipated direct goals of economic growth but also broader social welfare and poverty reduction goals.
The presidential and parliamentary elections of 1996 provided a rich platform for the masses to express their concerns and frustrations about increasing poverty levels – poverty became a main theme in the election campaigns, compelling Yoweri Museveni to search for bolder, novel policy approaches, that brought poverty reduction to the nucleus of government policy. By late 1990s and early 2000s, poverty reduction became the central policy focus for all government budgets and realigned donor contributions towards national poverty reduction goals. This phase will be revisited in the next series. 
The Writer is Lecturer at Australian Catholic University, Sydney and Box Hill Institute, Lilydale Lakeside Campus, Melbourne, A visiting Fellow, University of Konstanz Germany and a recent post-doctoral fellow of poverty, policy, and aid, and obtained a PhD in poverty reduction, at the University of Newcastle, Australia.

Constructive responses can be sent to Emails; Samuel.ariong@boxhill.edu.au/Samuel.ariong@acu.edu.au 
Do you have a story in your community or an opinion to share with us: Email us at editorial@watchdoguganda.com