The tough speaking doctor, has always told Ugandans that there's indeed nothing to enjoy in Uganda. He has always assured his followers and supporters that Uganda is under captivity? That the NRM regime has made situations very difficult for almost every citizen and that's the reason as to why the NRM must leave power. But is Besigye and his colleagues always telling the truth? Or their actions are absolutely different from what they say. From unprecedented weddings by NUP leaders to now squeeze dance by Uganda 's opposition leader Dr Kiiza Besigye who looked to be in jovial moods and surely enjoying the tunes with a lady who looked to be his wife. She held the waist of the "Twetase" campaign leader as they smiled and squeezed each other. Thank God the moment was captured on camera for all of us to see. Uganda's opposition politicians have proved to us that life is good where they're. A common Ugandan like me can ask himself questions, Who can afford to laugh but also cry at the same time cry? Who can afford to laugh when other people are mourning? Who can manage to get up and dance in a country where everything has failed?
In the year of 2017, a political pressure group called people power came into existence and was led by a musician called Bobi Wine. He chose the red color and almost every youth in Kampala who supported him decided to paint himself red. These Youth were told things that automatically turned them extremists to the extent that they would attack armed security officers who would be on duty. Several of them would be shot in the process and that's how we lost a number of them. Unfortunately what they fought for has been taken for a joke by their leaders. The famous people power song can no longer be confidently sang. The initiators of that deadly campaign have since then deviated to merry making. We can't skip a weekend these days without a wedding of a NUP member where all kinds of dance styles are showcased and all tribes of alcohol given to guests as they enjoy their purported pain and sweat. Uganda "ensubize" which they promised the young people seem to have failed to be fulfilled even when some people had sacrificed their lives and future for it.
The politics of foolery and taking advantage of the naive young people has always been the strategy of Uganda 's opposition political players. These ones can compose any kind of lies for them to get the attention of the youth. Sadly, people who are highly educated and have experience have used their expertise to confuse the young people instead of using their wisdom and expertise to advise the youth on how to get out of poverty through the available opportunities and the good natural resources that God gave to Uganda. They tell the youth that the only problem that Uganda has is the NRM government and President Museveni. This is not only a lie but also misleading because even if the NRM leaves power today someone who is poor will remain poor even in the government that will takeover. So why don't those opposition leaders surely be honest to the youth and give them information that will help them build the Future. Why poison the minds of young people and charge their minds to involve in activities that can put their lives to an end?
Recently, during the televised presidential address, President Museveni told Ugandans about Islamic religious leaders who were confusing children and recruiting them for rebel activities of the ADF. Most of those children who were captured confessed on how they were convinced that what they were doing was correct. The leaders of their religion chose to mislead those children instead of helping them access education and build their future or become responsible citizens, most of those children have lost their lives in the jungles of DRC. People who have the responsibility of shaping children are the ones who are misleading them into rebel activities, poisoning the minds of the children and turning them into radicals and extremists. Surprisingly, as those leaders do that evil activity their own children are protected inside very strong fences. They spare time and take their own children for holidays to expensive beaches outside the country and later release images on internet to mock those who they mislead everyday.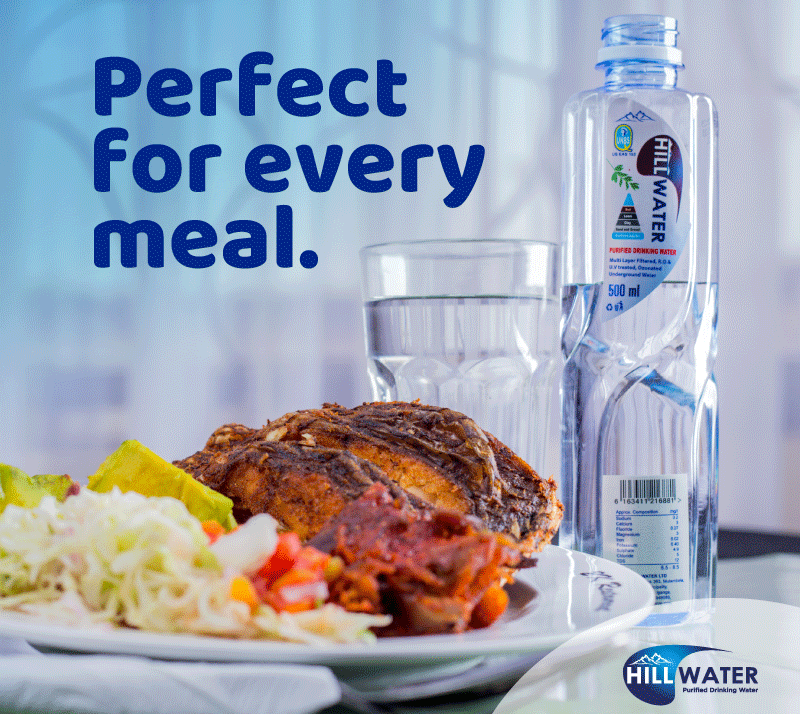 When you tell Ugandans that look the people who are pretending to be fighting for you are surely in their own world and enjoying life, Ugandans will respond to you that they too are human beings who ought to enjoy themselves. But how do you enjoy life in a country which you say is under captivity? How do you enjoy life at the expense of the people you have told that you're fighting for and those whose life has been put to an end? This is interesting because President Museveni and his team when they were in the struggle of taking power they were focused. They spend all their time and energy on that cause. President Museveni writes in one of the books that he couldn't even afford to have time for his family. It was his friends that would get in touch with the family to make sure that they were safe, that's the level of sacrifice and commitment they had for the struggle they were in and I think that's the reason they succeeded.
Ugandans especially the young people who have been lied to should wake up. Uganda's opposition isn't fighting for anybody and neither do they acknowledge the sacrifices people who support them make. They're targeting other things and that's why they can afford to have a beer or two in the evenings and later go for dancing sessions. That's why they can go for holidays in expensive beaches and send you images on internet to show you so that you can appreciate the good feeding of their children, so that you may see and admire the dresses and smartness of their wives and children. This should trigger everyone who believes and follows them to start fighting and making your own life better. It is possible because the current government has created an environment favourable for everyone to succeed. It's cardinal responsibility of ensuring peace and stability has surely been achieved and this will continue, therefore take advantage of it to make your lives better and refuse to be lied to.
The writer is a deputy RDC Sheema District.
Do you have a story in your community or an opinion to share with us: Email us at editorial@watchdoguganda.com