Majority have been home 42 days, some are still home not by choice but their government still hasn't figured out an exit plan to a solution like schools and bars.
Have you thought about what's happening to those families especially private teachers? And support staff?
Now you who is starting to open your boutique today in that Arcade, what lesson have you learnt?
You taxi driver or owner, what lesson have you learnt? If there are no lessons let me bring the reality to you home. Anything can happen to that job or business.
Therefore, start to plan for dark days with "WHAT IT IF" it happens again, will I be able to survive?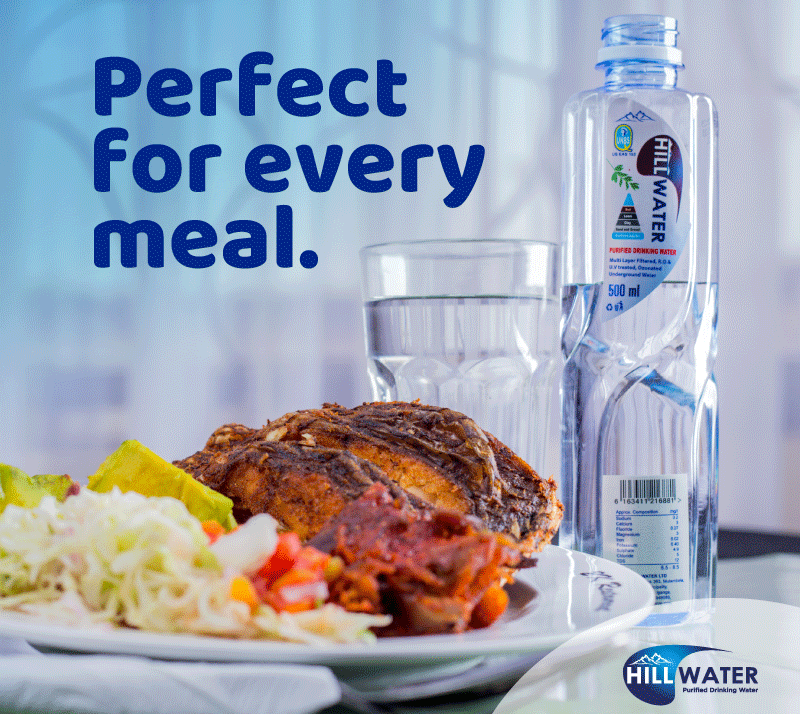 Many people in the Last lockdown moved their businesses from city centre to outside town areas since customers apparently who come to town stay in those areas. Boutiques,Saloons,Restaurants,Hardwares,Clinics,among others.
Starting your business in that locality saves you on rent, transport especially if that business is located in your place of residence, and you will be under less pressure to connect with your customers.
In this lockdown, I bought a deep freezer for my business, I don't know the person who sold it to me, all I did just get my phone, tap on the item I wanted , negotiated and boom item delivered and I paid.
Isn't this now the mode of business where the country has gone? All you need to do is get a store somewhere cheaply and start to promote your products online and customers will come trust me.
But you sitting in that Arcade, ordering tea,katogo, fruitsalad, porridge, Mulokoni, and lunch as you wait for customers, believe me those days are gone and by the time you wake up , "Arcade owner " in quotes since are Majority are false tycoons brokers for thieves in government will be sealing your shop for non payment rent in millions.
My point is this #COVID19 economy should shift your mind set and mode of your business to go online and change location.
Introduce delivery system in your business operations instead of having 5 girls standing there entire day mbu serving customers like I see those guys of Tecno shops yet they are selling smart phones 📱using analogue method believe me I don't buy a phone because some young lady clad in green T-shirt and loud music polluting the environment is available but I look for value. If you can advertise smartly your product online with clear specifications trust with added value of this product will be delivered to your door 🚪 steps.
That salary or commission you pay 8 young men and women mbu Sales assistant can cater for your transport cost.
Someone, I interviewed the owners of Pusha online(Kikuubo Online), they use the exact mode for their business and trust me their investment is the business of the future. You have seen how Kikuubo will never be the same again, after this lockdown. With the crowd we have been seeing, how come Ugandans never lacked anything when Kikuubo is closed? Ask yourself. The answer is simple people have started same wholesale shops in areas outside town , selling same price and same items sometimes cheaper since rent in those areas like Nansana, Wakiso, Namugongo, Gayaza, Mukono,Kiira is slightly cheaper.
This saves customers transport, jam, and risks for getting in contact with people whose #COVID19 status isn't known.
My brother/Sister, its time to reinvent your mindset and business in order to remain relevant to your customers and survive.
If you want to know how towns transformed just drive through Nansana from Town Council offices, Masitoowa, Yesu Amala as you head to Wakiso, you will be amazed at the speed these areas are developing as you are busy with foolish slogans mbu "Abe Nansana jemuli" sebo jebali progressing and they didn't feel these 42 lockdown at all.
I will end this post here with this photo, believe me, never will you witness this crowd in Kampala centre again if that's the reason you still pay 6 million for rent in that Arcade.
May Allah protect you, your family and business since we are in period of uncertainty.
#HarunahInsights
Do you have a story in your community or an opinion to share with us: Email us at editorial@watchdoguganda.com