By Ofwono Opondo
The political murmurs doing rounds that perennial presidential contender, Kizza Besigye Kifefe, and his sidekicks are collecting 'evidence' and two million signatures to drag President Yoweri Museveni, senior government and security officials to the much acclaimed International Criminal Court (ICC) is a bluff.
Without pouring so much cold water, Ugandans need to be reminded that there have been three failed similar efforts previously by the same groups to drag President Museveni to the ICC and other similar bodies.
From the casual look of their purported grievances, Besigye and cohorts appear to seek to invoke the ICC rhetoric as a branding gimmick for the forthcoming election they are certain to lose, and a scarecrow against domestic political opponents.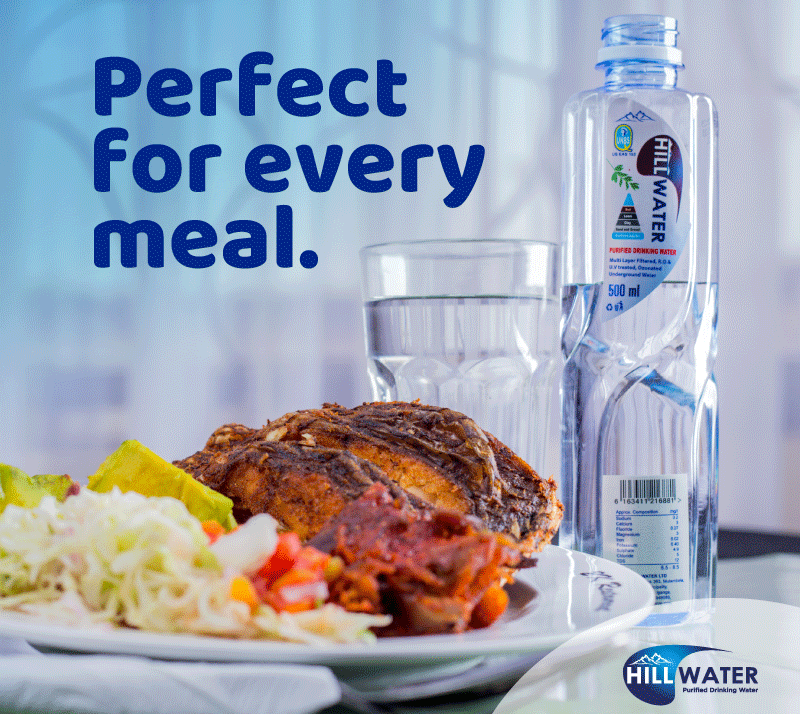 As a group that has publicly declared campaigns of political, civil, and economic disobedience to sabotage governance in Uganda since 2011, and have been neutralized, they believe that invoking the ICC could scare away law enforcement especially the police from being firm against them.
Furthermore, Besigye is seeking to portray a false and moribund narrative that the rule of law in Uganda is defunct, judicial system incompetent and compromised, and leaders, especially President Museveni, act with impunity and in total disregard to established procedures.
If indeed, Besigye and group had valid, credible and verifiable claims that are presentable before any competent court of law, they don't have to publicly dramatise it. Secondly, and laughable, they don't need two million signatures from the public to demonstrate the quality and credibility of evidence they have that well planned, orchestrated and sustained cases of war crimes, genocide, crimes against humanity, and war of aggression have taken place or are currently going on in or by Uganda.
After the post-Second World War criminal trials in Nuremberg and Tokyo, the United Nations Security Council established two temporary courts in response to atrocities committed in the former Yugoslavia and Rwanda during the 1990s.
In 1998, some countries voted for, signed and subsequently ratified the Rome Statute which established the ICC as a permanent institution hoping to end impunity by bringing perpetrators those crimes where some individual governments had failed to offer justice to victims. Unfortunately, today, some in Africa's opposition groups working with external elements think that by wagging the ICC and foreign daggers against those they dislike, they will achieve political capital.
For the avoidance of any doubt, President Museveni doesn't fear transparent democracy, rule of law, judicial and public accountability both in Uganda and before the international community as Besigye would want the public to believe. To the contrary, President Museveni is not only a firm believer and promoter of justice and accountability but also one of the leading champions.
This is demonstrated at home, region and in the international community including at the ICC where he and Uganda became the initial signatories in 1998 and referred some cases that were beyond Uganda's jurisdiction.
There is no government leader, military, police or intelligence official in Uganda who is above or has been shielded from the due process of the law when found culpable, and therefore wagging the ICC card in Uganda is uncalled for, unserious and perhaps only serves as political mischief. Besigye and group have run out of logical options.
Africa, Uganda, and indeed President Museveni may have their misgivings about aspects of the ICC and other international bodies including the United Nations especially on how they handle issues of equity and mutual respect to Africa's critical interests, these concerns have been publicly expressed.
However, Uganda is still member, signatory and respects decisions of those institutions, and w any serious disagreements have also been raised within appropriate forum and procedures for redress.
Yes, people are free to petition any court of competent jurisdiction for redress but as a sovereign country with functional and effective systems including elected bodies and judiciary, we believe that Besigye's cries to the ICC are false, frivolous, outlandish and driven by malicious intentions and political hate, and will soon be found so.
Since his first failed presidential bid in 2001, Besigye has public demonstrated and sustained hostility to government including trying armed rebellion which led him to a self-imposed exile to South Africa. Besigye continued with belligerent postures to paralyze the economy hoping to exploit the 2009 global economic spike to mobilize Ugandans to bring down the elected government.
The campaigns of 'Defiance' that, have mutated many-folds and variously described as political tsunami, and 'Tubalemese' during which he mobilized people to keep their shops closed have been part of the sabotage. Currently Besigye is ridding a tiger, the so-called 'People's Government' with himself as president, and 'Twerwaneko' whose signature tune is mobilizing militant groups to obstruct government and police law enforcement.
Surely, there is no self-respecting government let alone institutions like the ICC to which he claims to have run will believe in Besigye's false alarms and foul cries. Most importantly, Ugandans who cherish and enjoy stability, tranquility, and know they can change government including President Museveni through a democrat election will roundly reject the traitors.
Do you have a story in your community or an opinion to share with us: Email us at editorial@watchdoguganda.com