By Denis Jjuuko
Last Sunday morning, shortly before 6.00am, as the sound system started blaring out aerobics tunes, the sky around Kololo Ceremonial Ground opened up drenching those who were starting to warm up for the annual Rotary Cancer Run. I looked around the organisers and I saw teary eyes. The person responsible for the venue among the organisers, a naughty guy, asked if there is anybody who is in regular contact with somebody who can flash their backside to the sky to stop the rain!
Everyone was praying it stops raining. Everyone was praying that those who were on their way to Kololo continue to do so. Everyone prayed there weren't people anymore at home to pull blankets.
Yet, ideally, for the Rotary Cancer Run, the organisers really shouldn't be worried. They are volunteers who use their own money, time, and other resources to put in about nine months of work every year. Why would they be teary if people don't turn up? Unlike a music concert in Uganda, by the time people turn up at Kololo for the run, 99% have already paid. So if the money is in the bank why would anyone be worried?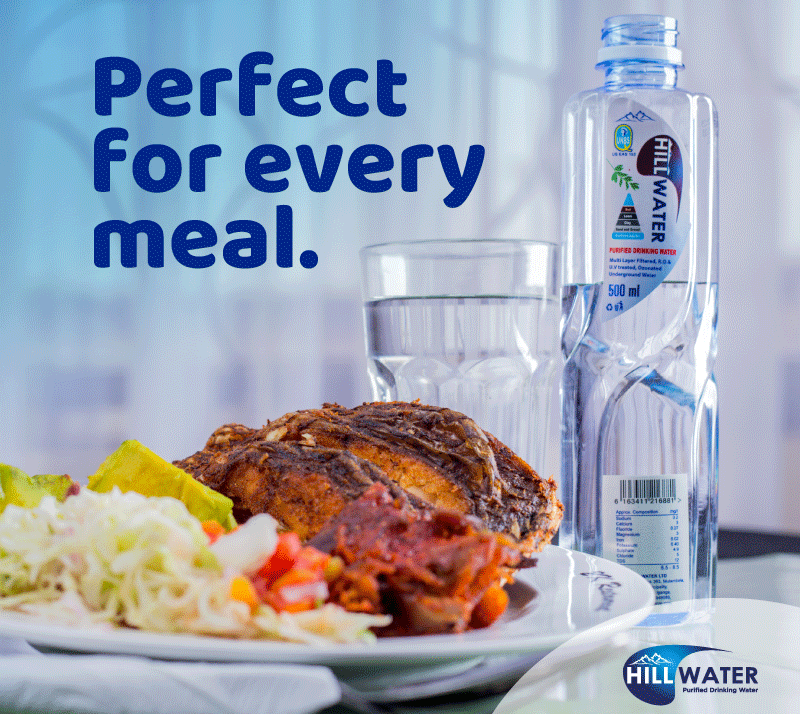 Because no one wants an event to flop when they are organisers even when they are volunteers. There is so much time invested and there has been so much support. It is the support that saw a group of friends who I will call HoG deposit Shs1.29m without asking for anything in return. They don't even want me to mention them, hence the acronym HoG. It is the reason somebody who calls themselves Anonymous deposited Shs2m and wants to remain just that — anonymous.
Ugandans stationed at our Missions (embassies if you want) in Kigali, Mombasa, Pretoria, Moscow, and Berlin decided to run on Sunday. The organisers simply presented an idea to the Ministry of Foreign Affairs and a few missions run on it making the Rotary Cancer Run a global event. The event has grown rapidly over the last eight years from less than 5,000 people in 2012 to almost 50,000 in several towns and countries. By the end of the day, over Shs778m had been raised.
But also the run has been so successful because Centenary Bank believed in it from day one. The 10th Parliament came on board three years ago and each year MPs have been donating Shs1m each. Many companies come on board. Over 40 companies participated offering cash and other donations.
It says so much how Ugandans want to improve the issues that affect them. Cancer has been killing us and we need to defeat it. Small pox caused as much havoc and the world was told there was no cure. They found it. Ebola has been killing people in Congo and elsewhere for centuries. A Congolese researcher has spent more than 50 years trying to find a cure and he has found it.
We can find a cure for cancer. And if the Congolese doctor is to teach us anything, it is that we don't have to always look to the west to find these solutions. Dedicated researchers can spend the next 10 years finding a cure for cancer. I am sure researchers just need motivation to do so.
The tears from the committee members when the sky opened up at Kololo and in many parts of Kampala is a reminder to all of us that with commitment, we can do much more. When the sky dried up, a second wave of tears followed. Tears of joy. A crowd not seen in Kololo in recent times turned up as was the case in 46 other towns across the country.
Rotary Cancer Run continues to teach us that we can turn up and raise money to solve the challenges of our time.
According to the World Health Organisation, cancer killed 9.6 million people worldwide in 2018 — that is equivalent of 24% of Uganda's population. I believe the number is bigger than this if you were to add people in low development countries who die and relatives shun postmortems because of the cost and other beliefs.
If the Rotary Cancer Run teaches us another thing, it is the need to raise awareness about cancer and indeed its treatment. We can't entirely rely on volunteers or run once a year. Cancer is something government should be worried of. It is a critical issue that if cancer was killing as many Ugandans as it is killing today in 1980, perhaps President Yoweri Museveni would have gone to the bush for this reason alone. It is time for the government to lead the fight or work with volunteers to defeat it.
The writer is a Communication and Visibility Consultant. djjuuko@gmail.com
Do you have a story in your community or an opinion to share with us: Email us at editorial@watchdoguganda.com