Kilak South County Member of Parliament, Hon. Gilbert Olanya, has commended President Yoweri Kaguta Museveni and the NRM Government for skilling the youth through the Zonal Industrial Hub Initiative.
Hon. Olanya said the program has equipped the youth with skills which they are to use and improve their lives socially and economically.
"I came here purposely to appreciate this wonderful program for skilling our youths. If Government started this program earlier on, I think by now we would have been far. This is the best program so far. Skilling the youths is the way to go. Madam Guest of Honor, the current curriculum we have in secondary school, I would like to say, is one of the best; I participated in designing and developing it. I am a student of Kyambogo University soon completing my PhD in Educational Planning and Management. So, I participated in designing this particular important program," Hon. Olanya said on Tuesday, January 3,  2023 during the passing out of 212 and 218 students who graduated at the Acholi and Lango Zonal Industrial Hubs, respectively, after completing a free five and six months skills development training in different vocational disciplines.
"As a country, we need to go for Education that introduces our youths to jobs directly than wasting a lot of time from primary to university and you come back home without a job. Therefore, what we have now, is going to change Uganda tremendously," he added.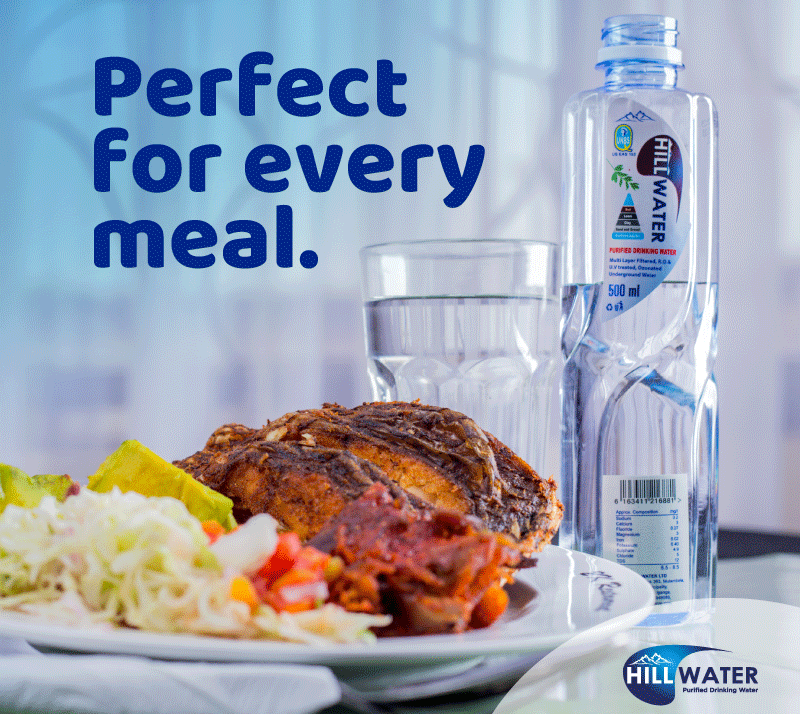 The Forum for Democratic Change (FDC) member also assured the beneficiaries that due to the skills they have acquired, in five years from now, they will be much better than many university graduates who only acquired theory during their time of study. 
"For the youths who have graduated today, never think that your future has gone. Even if you didn't reach Senior Two or Senior Four, the certificate you are getting today, in five to 10 years to come you will be far much better than someone who went to university and qualified as an engineer," Hon. Olanya said. 
"From here, you are going straight to the job to work and please start thinking of furthering your education. Now you have a certificate; work for some time, get money, go for diploma and a degree then Government will feel more pleased to employ you than someone who went straight to university."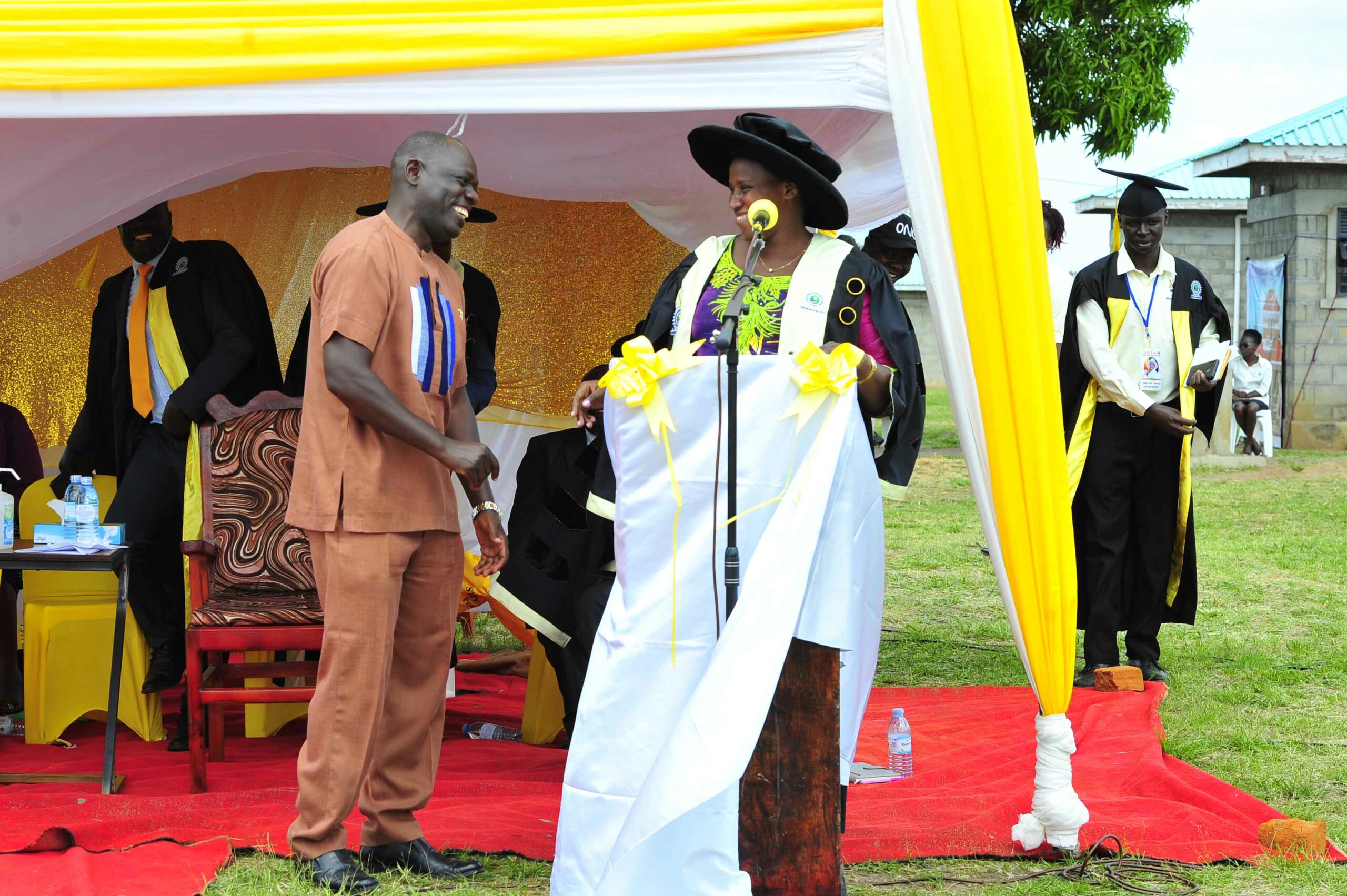 His Highness Won Nyaci Lango Apap Yosam Odur Ebii, the Lango Paramount Chief, expressed gratitude to Gen. Museveni for being a visionary leader who has not only created a secure country but also initiated a good program of equipping youths with employable and valuable skills.
He said this is a great milestone that will develop the youth, their families and country at large.
"Our beloved Guest of Honour, from State house, we thank you so much for bringing us this very important opportunity of skilling the youths of Lango. I thank this Government for looking into the plight of our people and considering this kind of training which will create more opportunities especially jobs for our youths," His Highness Odur noted. 
He also reported to the State House Comptroller, Ms. Jane Barekye, who represented the President that there are some bad elements in Lango who are undermining Government interventions in the sub-region. 
"It's my considered view that our guest who is representing the President goes back with one thing: there is one person who masquerades and constantly goes about confusing Lango that he is also the Wonnyaci (the Paramount Chief) of Lango. Such people are the greatest contributors to undermining Government interventions in Lango through mobilising our subjects into diversionary discussions instead of consolidating the gains of this Government. I would like the President to bring this person to order and save people of Lango," he disclosed. 
Other leaders from the Northern Region including Hon. Judith Alyek MP for Kole doubling as the chairperson of Lango Parliamentary Group, Hon. James Olobo Dubai, MP Kioga North and Hon. Okot Boniface, the Youth MP Northern Region congratulated the graduates and advised them to apply the attained skills to improve their livelihoods.
They further thanked President Museveni for this great and resourceful initiative aimed at transforming Uganda socially and economically.
They also appreciated Ms. Barekye, Directorate of Industrial Training (DIT) staff, Local Government, and other contributors to this noble cause of adding value to the youths.
The legislators went ahead and requested the President to provide start-up working capital to the graduates and also increase on the number of intakes.
On her part, Ms. Barekye thanked His Highness Odur and other leaders in Lango and Acholi for supporting the Presidential initiative.
"I would like to thank you Your Highness and political leaders from Government and the opposition like Hon. Olanya for desisting from politicking and supporting Government programmes like this one," Ms. Barekye stated.
She also tasked the youth to make the Zonal Industrial Hub Initiative a success story so as to push Uganda's socio-economic transformation agenda.
The State House Comptroller said President Yoweri Museveni initiated the Industrial hubs project across the country in order to enhance youth skilling and training. She, therefore, requested the beneficiaries not to disappoint the President by making the initiative a success story.
"Use the skills you have acquired here to work and improve your livelihoods and that of your families," Ms. Barekye advised the graduands who received Level I Certificates from DIT. 
"Please, do not disappoint the President. Ensure that this becomes a success story. So, go out and embrace the President's vision of transforming Uganda socially and economically," she added.
Do you have a story in your community or an opinion to share with us: Email us at editorial@watchdoguganda.com