The State Minister for Kampala and Metropolitan Affairs, Kabuye Kyofatogabye has refuted allegations by the Kampala Lord Mayor Erias Lukwago that mafias are hiking the cost of rehabilitating roads in the city.
On Wednesday, while addressing journalists at his office at City Hall, Lukwago said Kampala Capital City Authority (KCCA) technical wing hiked costs of rehabilitating roads for their own benefit.
"For the 31 African Development Bank funded roads lined up for construction this year, they constitute 69km at a cost of Shs1 trillion which translates to each kilometre being constructed at a whooping Shs14.4billion. What baffles us are the large quantities of bills and inflated unit costs," he said.
"In the East African region and entire sub-Saharan region we have the highest cost defeating even those areas where the terrain is difficult to navigate. We are not constructing in mountainous areas like Kisoro that we have to navigate around those terrains. Why do we have such inflated costs? There is a cartel involving proxies of the regime and functionaries within the system at KCCA We have been fighting this cartel for quite a long time. They are within the central government, here within the institution (KCCA) and outside the institution. This money is given with one hand and taken away with another," he said.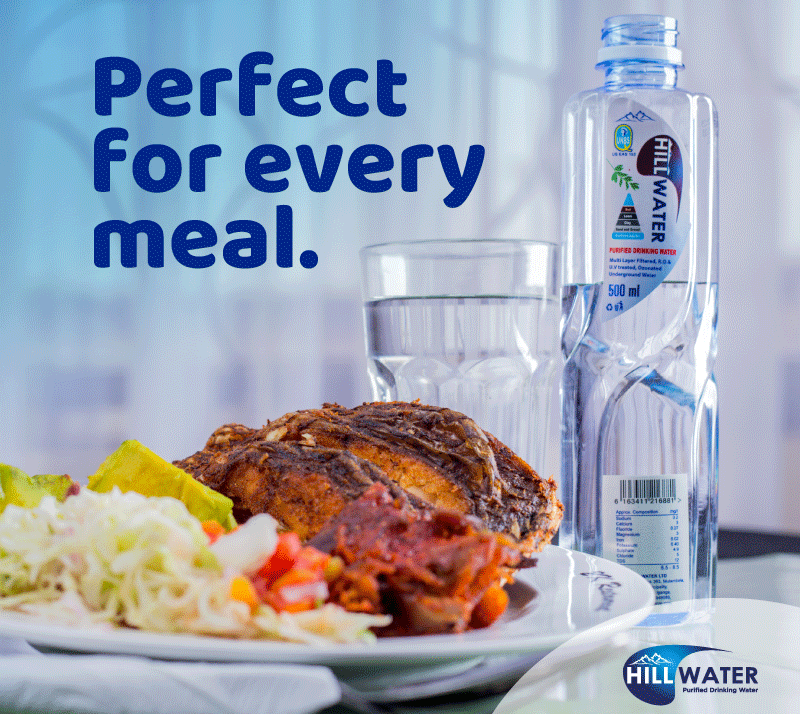 However, while reacting to Lukwago's allegations at the Media Center on Thursday,  Minister Kabuye said the Lord Mayor addressed the media from an ignorant point of view since not all the money that was given to KCCA is going to rehabilitate roads only.
He added that if Lukwago was not aware of how the project was going to run, he would have requested him for information instead of going to the media to spread falsehoods.
He added that the project is aimed at reducing the congestion in Kampala's Capital by improving the road network, upgrading traffic junctions and enhancing drainage capacities to mitigate flooding on the street of Kampala. He revealed that the project entails the improvement of 69.8 kilometres of roads, 123 kilometres of non-motorized traffic facilities and the provision of street lighting.
"The full scope of the works obviously unknown to the Lord mayor include; pavement and drainage work, construction of walkways, street lighting, traffic signals, the dwelling of carriageways and landscape works," he said.
Kyofatogabye also explained that some of the roads go through wetlands and require a lot of fill materials and such roads include; Masanaffu-Sentema road and Port Bell Road. On the same money, there is also a tree planting component where the authority is intending to plant 10,000 trees in the city. Construction of;  six roadways site markets for women vendors,  30 public toilets, parking areas for trucks and bicycles, taxis and construction of bus depots.
Other roads that were brought into the project but initially were not there include; Old Kira road, 1.7km, Mpererwe-Kitti road 10.7km, Ntinda-Kisasi 2.7km and Bukoto-Ntinda road 1.8km and Kabira junction to Ntinda, this brings total road kilometres from 69.8km under this project to 85.57km.
"To simply peak the project of the USD288m and divide it by 69.8 kilometres, this is very myopic and perhaps I don't expect him to have all that capacity to overgo unit calculations. However, all we need is to get a unit cost of the kilometres," he said.
The Minister added that construction works will take USD246.2 million, this money will also cater for the construction of 5km of stormy water drainage, signalization of over 11 junctions, installation of over1500 street lights and construction of 30 public toilets.
Project management will take USD14.95 million these will include; supervision of the construction works, consultants, monitoring and evaluation by the technical team, the project implementation team, audit, Solid waste management and development of urban design guidelines.
Institutional support will take USD 3.3 million. USD 0.2 million will go to the skill development of youth and women programs while USD 11 million will go to the compensation and resettlement plan of the project-affected persons.
"All these things are before the Lord Mayor, sincerely you can't just conclude that 1km is going to take all that sum of money. So if He wanted to misguide the people of Kampala at least he would have gone into this. It's better to misguide with facts than thinking all that time you will confuse everyone," he said.
Meanwhile, the funds of $288m (Shs1 trillion) in question were received from the African Development Bank (ADB) and the African Development Fund to implement road rehabilitation activities in the city under the Kampala City Roads Rehabilitation Project (KCRRP).
Do you have a story in your community or an opinion to share with us: Email us at editorial@watchdoguganda.com