It's now 6 years since the Assistant Inspector General of Police (AIGP) Andrew Felix Kaweesi, 43 met his death by shooting,  about 600 metres outside his home.
His murder shocked the whole country due to the brutality the assailants used against him; It had taken a while for a high-ranking police officer to be assassinated in such a manner.
Kaweesi who served as the Uganda Police Spokesperson was gunned down by unknown assailants on Friday 17th March 2017 alongside his driver Godfrey Wambewo and bodyguard Kenneth Erau at Kulambiro, a Kampala suburb.
According to Police forensic reports, Kaweesi's body was shot 27 times, his bodyguard took 33 bullets, and his driver was shot 11 times.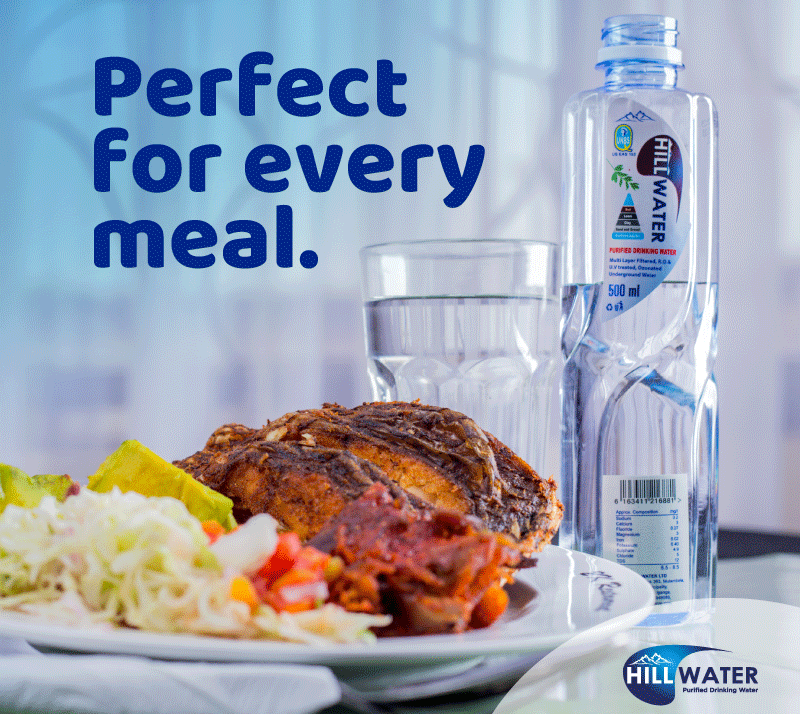 With reference to the pockmarks found on his car, Police detectives and investigators concluded that the assailants used M4 Carbine guns (commonly known as M16A2 assault rifle).
The guns used in this murder raised alot of questions and it's one of the issues that shocked the top police officers because such guns are only found with specialized government security organs only.
The assailants according to security analysts definitely were not common people, these were trained assassins who knew what to do and executed their mission successfully.
His death pulled everybody's attention because the public wanted to know who were the murderers and why, this time the answers were expected soon from the Police since this time it was one of their own who had fallen victim.
Secondly, the President's voice of tasking the then leader of the Police General Edward Kale Kayihura to do whatever it takes to bring to book whoever took part in this murder was a clear assurance that Kaweesi's family was going to get justice soon.
Terror, brutality and fear
A few days after Kaweesi's burial, the country witness terror, brutality and fear, engineered by the Police and other sister security agencies who took part in the investigation.
Over 60 people were arrested and allegedly brutalized which left them wishing to die. Of course, there were many unanswered questions and the public demanded answers from the Police to ensure that they are safe. Among the suspects included; Mr Yusuf Nyanzi, Mr Jibril Kalyango, Mr Joshua Kyambadde and Mr Yusuf Mugerwa,
As the arrests were being made, Police kept on promising the public that soon updates will be made. The Then Chief of Military Intelligence, Col Abel Kandiho informed the press that the investigations were being jointly done by security agencies but said all the updates on the investigations were only to be given by police.
One of the most incidents to remember  occurred on March 19, 2017, when Police made subsequent raids at the homes of the arrested suspects. Police also took children of suspects between two and 14 years into custody but they were later released after a public outcry.
Among the suspects that were tortured is the then Kamwenge Mayor Godfrey Byamukama. He had been arrested on April 5, 2017, from the Ministry of Lands office in Kampala on suspicion of having a hand in Kaweesi's murder. He was extremely tortured to the extent, his kneels had severe wounds.
As the investigations were going on, a woman called Christine Umuhoza Mbabazi came into the equation alluding that she had information, on who was behind the murder of Kaweesi. According to sources, Mbabazi whose relationship with the deceased was never clear became a big subject and was given guards.
On October 12, 2017, police and the operatives of the Internal Security Organisation (ISO) exchanged fire at her in Kosovo-Lungujja, a Kampala suburb in a struggle to see who should take custody of Ms Mbabazi.
On October 24, 2017, some senior police officers and other operatives were arrested by officers from the Chieftaincy of Military Intelligence (CMI) on speculations that they also had a hand in the assassination of Kaweesi, however, nobody has ever heard about them any more.
In the same month, High Court Judge Margaret Oguli-Oumo awarded 22 individuals who had been arrested in connection with the killings of Kaweesi Shs1.8 billion on grounds that they had proved that they were tortured in both military and police confinements upon arrest.
Breaking of the law by law enforcers
Following the absence of evidence from the prosecution side, courts kept on releasing these suspects on bail however, they were immediately re-arrested. These include; Abdu Musa Ojegere, Ibrahim Kisa, Umaru Maganda and Ahmed Senfuka who were brutally wantonly, crudely and brutally re-arrested at the precincts of the International Crimes Division of the High Court in Kololo, which had just released them on bail.
Men in plain clothes, took charge of the main gate of the court and blocked the accused persons from leaving the Court precincts; and then arrested them. They later whisked away the accused persons to an unknown destination, together with their attorney, Mr James Mubiru.
It is now six years since Kaweesi died but still justice has not been served and it is still not clear whether all the suspects who were cited in this murder case are free or still rotting in jail. Nevertheless, the big question remains Who killed Kaweesi and Why?
Do you have a story in your community or an opinion to share with us: Email us at editorial@watchdoguganda.com