Experts in the field of nuclear energy have said if Uganda is to benefit from the sector, it must first heavily invest in building new young talents with knowledge that will enable them to run the plants.
Cha Seop Kim, from the Korean Nuclear Energy department while delivering his keynote address at Speke Resort Munyonyo during the 2023 Africa Nuclear Business Platform (AFNBP) on Thursday said that Nuclear energy has garnered attention in recent years because of the rapidly shifting political landscape and the ensuing energy crisis, however countries that will be prepared will benefit a lot.
Mr Kim asserted that Nuclear Energy is economical and reliable, does not emit greenhouse gases, nor is it greatly affected by the changing international landscape but countries must not forget that setting up nuclear reactors and plants needs proper preparation right from money, manpower and technology plus the willingness of the population to participate.
"But above all else, building and running a nuclear power plant requires that the necessary infrastructure is in place. A transmission line that sends the electricity generated from nuclear power plants needs to be built. In addition, a nation must have an energy capacity to prepare for when the reactor is shut down, so as to minimize the impact on the power system. This is why upfront costs are high," he said.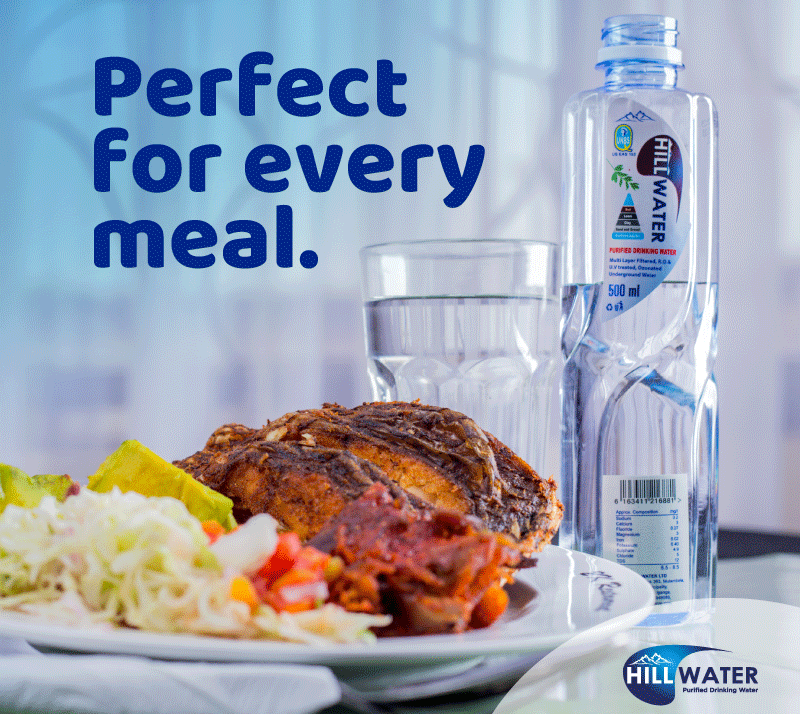 He noted that running a nuclear plant or reactor does not only need money or people who know, but a country must have people making policies with current trending knowledge about nuclear energy and all its modalities.
"There is one area where investments must first be made—and that is nurturing new talent. This is because it is the people who carry out the most important steps, from setting national energy policies and enforcing laws and regulations to developing and following roadmaps," he said.
Giving an example of his country Korea, Mr Kim alluded that in the wake of the Korean War in 1953, his country was utterly destroyed. And yet, despite the devastation of war, Korea began commercial operation of nuclear power plants in 1978, just 25 years later. He asserted that they managed to do that because they first concentrated on nurturing new young talents "This remarkable feat wouldn't have been possible if not for the realization of the importance of fostering new talent and years of preparation."
According to Mr Kim, because Korea mastered the art of preparation before setting up, many institutions have been set up to help young talents from Africa to learn the running and management of nuclear plants and also policies.
"When it comes to cultivating new talents, I can say that Korea is one the best places in the world. Korea is home to a host of colleges and graduate schools that offer majors in nuclear energy, as well as educational institutes that provide education worldwide targeted for specific groups, such as regulatory agencies, international cooperation bodies, and nuclear power plant operators," he noted.
Mr Kim assured African states that attended the summit, that a country will only succeed as far as Nuclear energy is concerned when its natives are 100 per cent running such projects. He urged members to first invest heavily in their young promising talents who will later take charge.
"In 1956, two years before the Atomic Energy Act was enacted in Korea, we sent two students abroad to study nuclear energy. By 1959, the number grew to 150 in total. These students then went on to play a critical role in the establishment of a national research organization called Korea Atomic Energy Research Institute in 1959. This further accelerated the growth of the field and led to the creation of the Nuclear Energy Program Implementing Organization in 1962, which remains to this day," said Mr Kim.
Mr Kim's argument was also highly reechoed by Mikhail Chudakov the Deputy Director General of the International Atomic Energy Agency who urged that if the shifting from fossil fuel energy to Nuclear energy is to take place successively in Africa and the entire world, massive investments in young talents must be the first priority before building plants.
"Ensuring that existing prosperity remains sustainable into the future, we need young people to provide new ways of understanding and reimagining nuclear power. And we need the most talented people at the table, which means pulling down barriers that keep women from the nuclear field," he said.
He added, "I am proud to say that the IAEA is making a tangible difference. Our Marie Skłodowska-Curie Fellowship Programme has provided scholarships for master's degrees in nuclear-related subjects to 360 young women, since its inception in 2020. Twenty-five per cent of these students come from Africa. And we don't stop there: just last week we launched a professional development programme for early- and mid-career women in the nuclear sector, named after one of the world's greatest physicists, Lise Meitner. The first professional visits under this programme will take place in June 2023, in the United States of America help us spread the word and attract qualified women to participate."
As a way of overcoming the effect of climate and Green House effects, countries all over the world are shifting to clean energy which included Nuclear energy.
Currently, 442 nuclear power reactors operate in 32 countries totalling about 380 gigawatts electric of installed capacity. That amounts to approximately 10 per cent of global electricity generation and about a quarter of all low-carbon power production.
According to the International Energy Agency, nuclear power electricity generating capacity will need to double by 2050 if we are to reach net zero goals. In fact, it probably needs to increase more up to 500 per cent compared with current levels, according to the scientists at the Intergovernmental Panel on Climate Change.
Do you have a story in your community or an opinion to share with us: Email us at editorial@watchdoguganda.com