Roadside market vendors have been advised to engage in productive and money generating activities in order to stabilize their household incomes.
The request was made by a team of State House officials who had delivered business booster packages from President Yoweri Museveni to roadside market vendors in Luwero district on Wednesday 15th March 2023.
Each of the 465 beneficiaries who operate from Balikyewunya, Kasana Bakuseka-Magenda, Kasana Wekembe and Kasana Pida Markets, received a business booster package of Shs.100,000. The vendors who mainly comprise women deal in agricultural produce, beverages, muchomo and chapati selling.
The officials led by Princess Pauline Nassolo and Ms. Flora Kabibi advised the vendors to utilise the capital from President Museveni well to grow their businesses.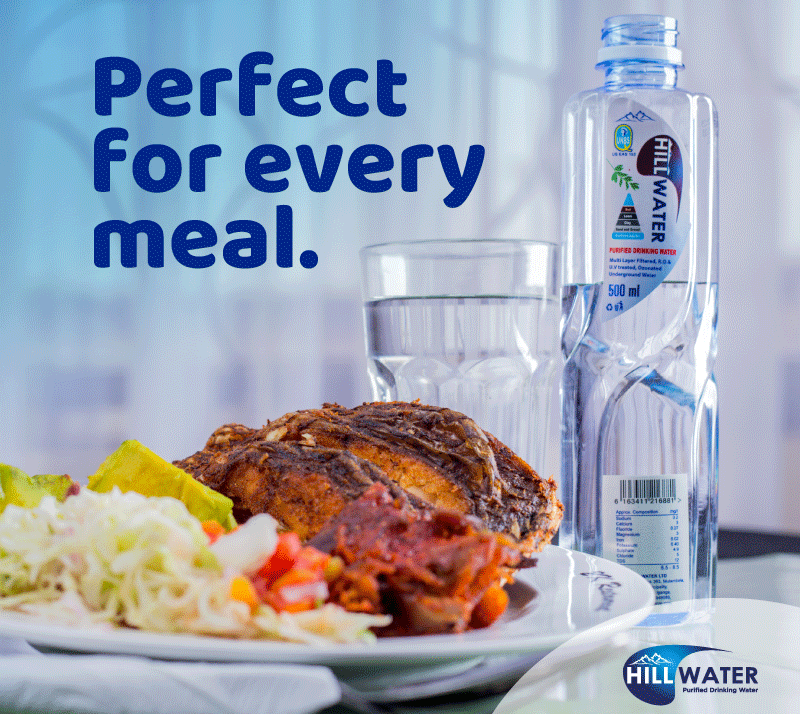 This, they said, will help them to sustain their families and fight poverty as far as President Museveni's wealth creation gospel is concerned.
"We are aware that you are yet to benefit from some government programs like Emyooga and Parish Development Model. So, what H.E the President has done is to send us here to deliver this package to you so that you can add capital in your businesses as you wait to benefit from other programs," Princess Nassolo said.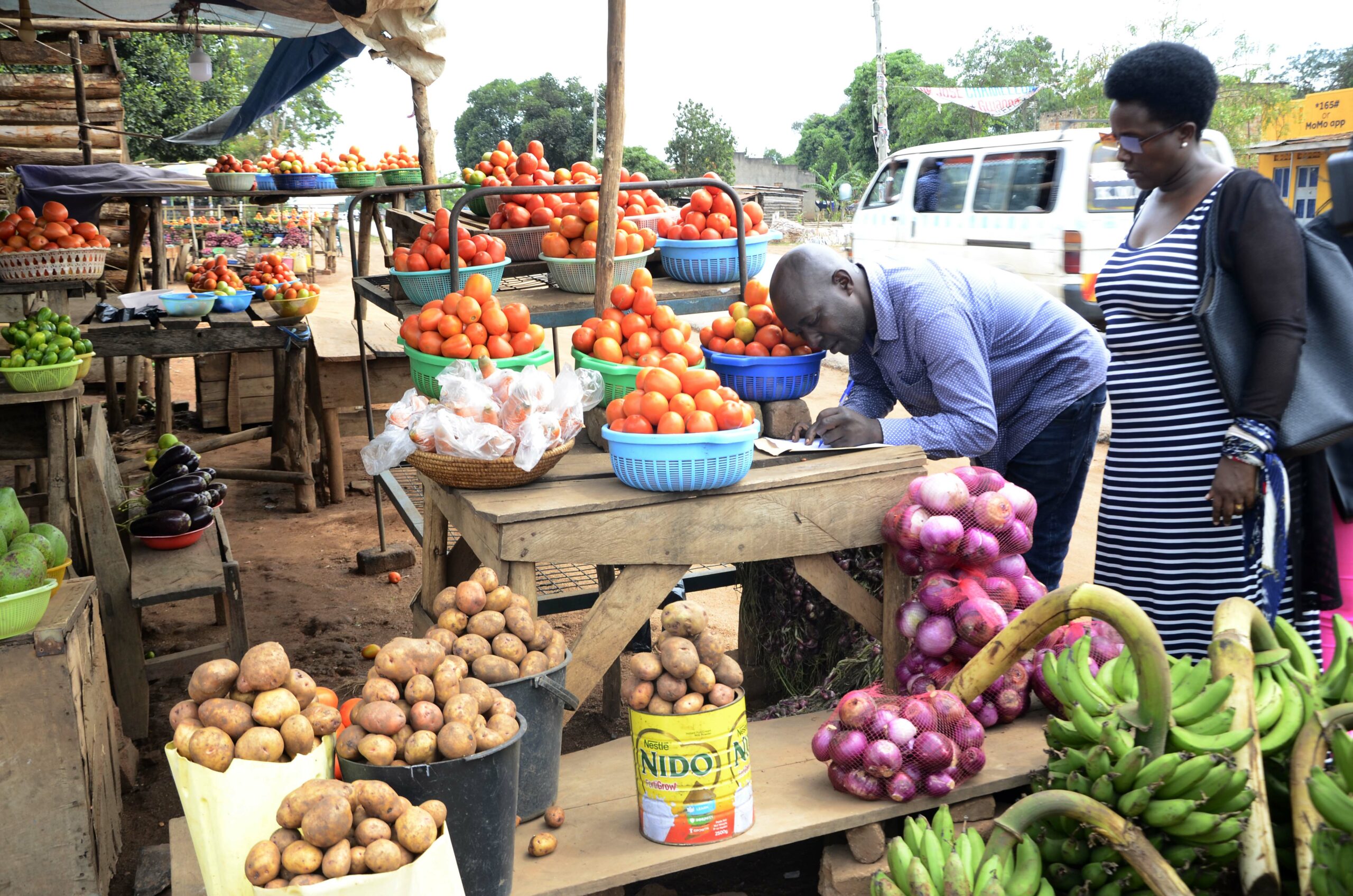 "Don't be deceived by self-seeking politicians who don't contribute to your wellbeing. They just want you to follow them around and by the end of the day you end up with nothing to eat," she added.
Princess Nassolo also requested vendors to actively involve their children in the businesses they do in that they learn to be hardworking people while still young.
"Teach your children how to work. Show them where their school fees come from. This will also help them not to be idle. We want responsible citizens who are able to add a brick to the development of the country," she said, adding, "If you have the capacity, please, create your own backyard gardens at home so that you are able to grow some crops which you can sell here to make more money."
On the other hand, Ms. Flora expressed concern over the deteriorating morals in society, before urging parents to talk to their children to desist from immoral acts such as homosexuality, drug abuse among other criminal acts.
She further cautioned the vendors against politicking saying that the time for politics ended in the last general elections and that it was now time to work to ensure they can improve their livelihoods.
"It's time to work. Don't be diverted by politics. We shall return to policking in 2026," Ms. Kabibi observed.
Ssalongo Dan Kakeeto, the Chairperson of Balikyewunya Market expressed sincere gratitude to President Museveni for extending a helping hand to ordinary Ugandans.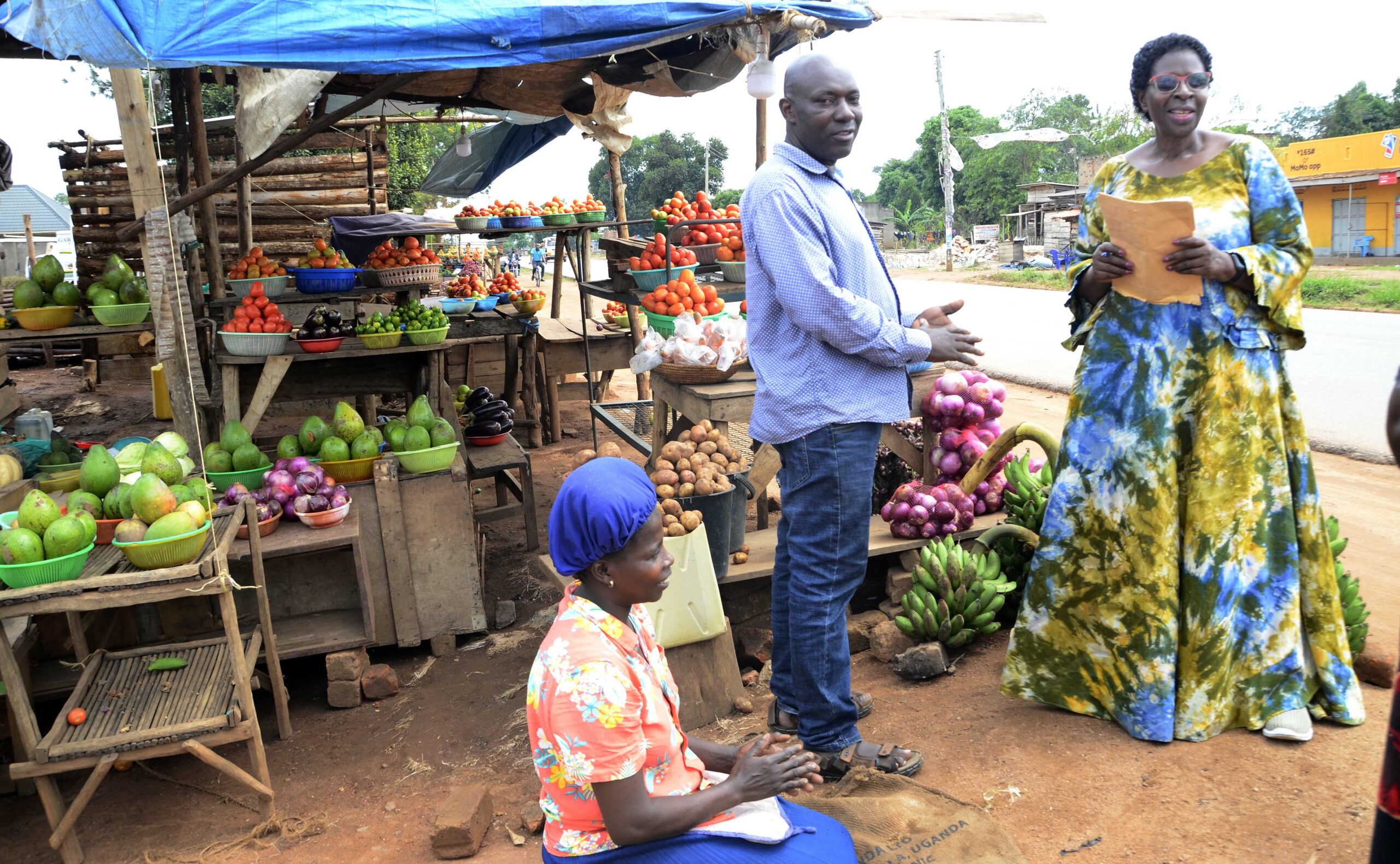 "We are so happy for the good gesture of President Museveni. Now we are very sure that he cares for us ordinary Ugandans," Ssalongo Kakeeto cheerfully stated.
He also thanked the State House officials for standing by their word and delivering the package to them as sent by the President.
"Of course, we are going to use this money to grow our small businesses. This is a big push from the President. We are so grateful."
Ms. Betty Nabulya, a mchomo seller at Balikyewunya Market revealed that she was running bankrupt business-wise and that she was going to use the financial booster package to "reawaken" her crumbling enterprise.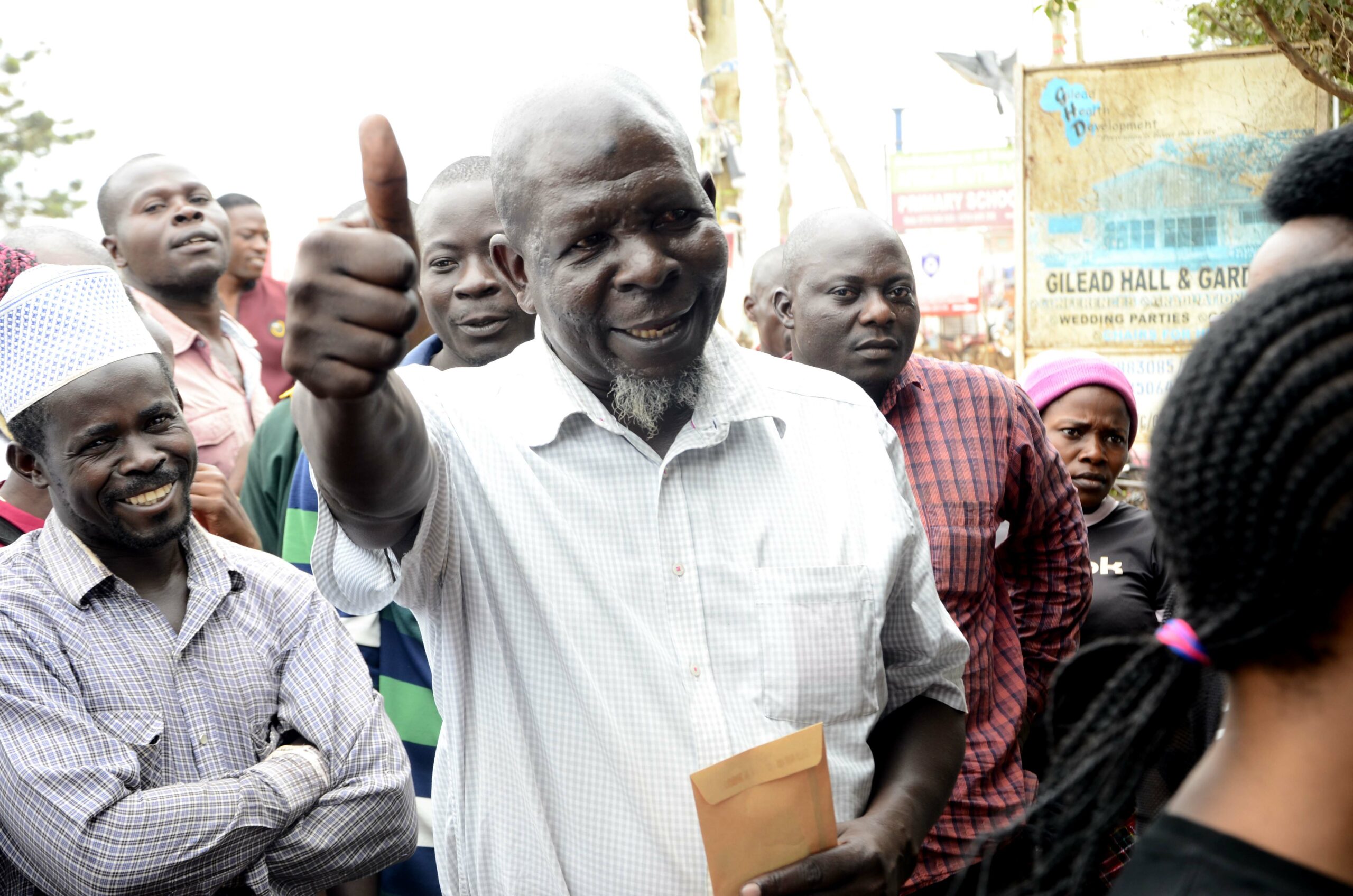 "I'm going to use this Shs100,000 to buy 5 kgs of meat and 2 kgs of liver. I assure you, it's going to work for me. Thank you Mzee for the rescue," the excited Nabulya said.
On his part, Mr. Zubair Kasana, the Chairperson of Kasana Bakuseka-Magenda Market said, "We are very happy for this financial support from President Museveni. It's going to improve our businesses."
Ms. Joyce Nalugwa, a tomato vendor at Kasana Wekembe Market also applauded the President for the financial support, saying that such initiatives are very much needed by the ordinary Ugandans and that he should continue supporting them directly like he has done.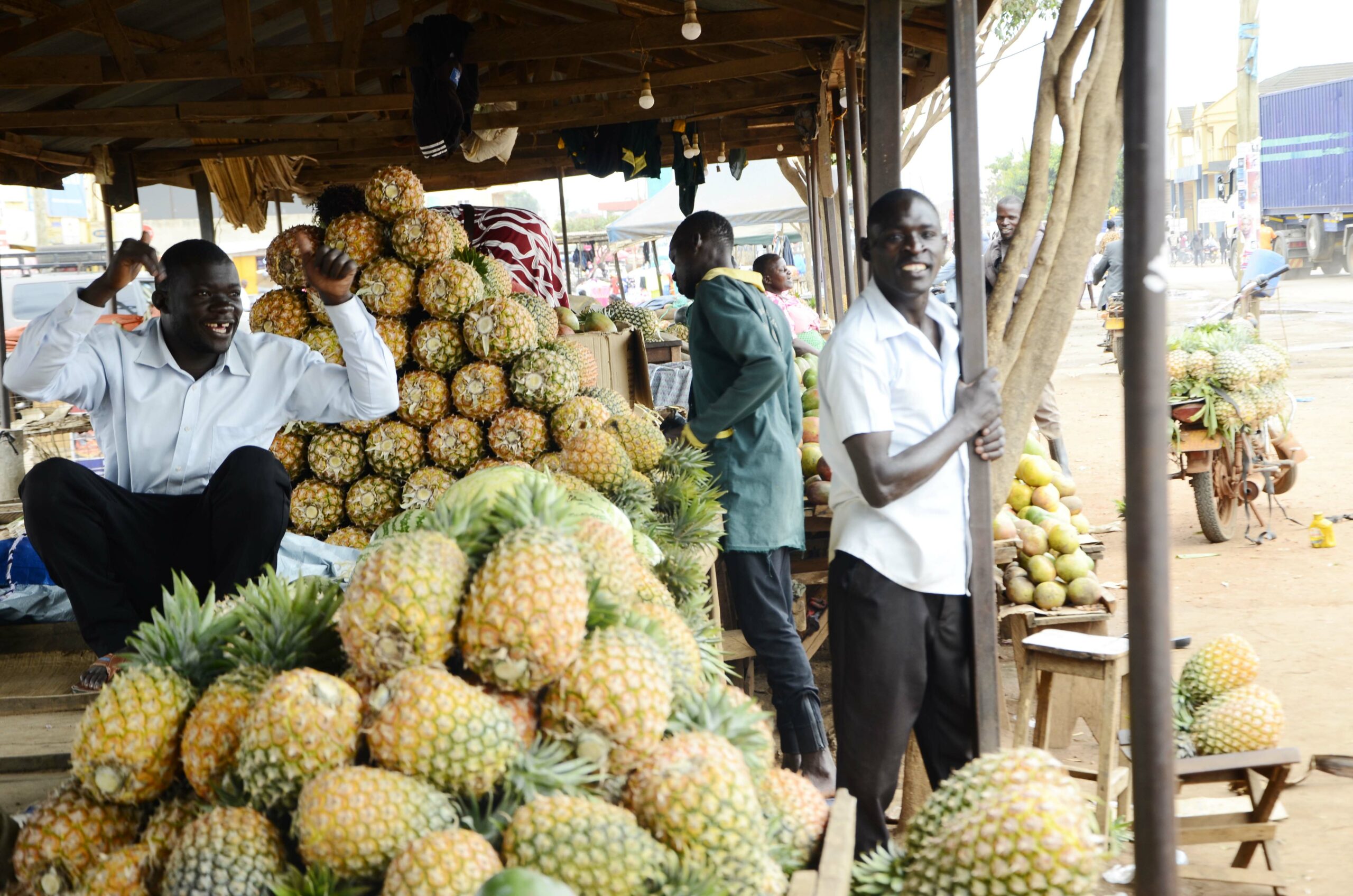 "If the President continues doing like this, then we have no problem with him. We shall also support him by voting him back to power," Ms. Nalugwa assured.
Do you have a story in your community or an opinion to share with us: Email us at editorial@watchdoguganda.com