President Yoweri Museveni has stated that poor planning has partly hindered the development of the key economic sectors in Uganda.
The President made the revelation while commissioning facilities at Uganda Petroleum Institute – Kigumba (UPIK) today Saturday January 14, 2023.
"I want to congratulate the Ministry of Education, Maama Janet and other people who have been involved in implementing this project. I also want to thank the World Bank for the support they provided. However, I really want to tell you that the problem here is bad planning by the overall Government structure because this money that we are talking about, the USD32 million which has been invested is not such a big amount of money given the importance of Kigumba Petroleum Institute," President Museveni said.
He said Government should plan well and prioritise investing in lucrative projects that will generate billions of dollars for the country in a few years to come.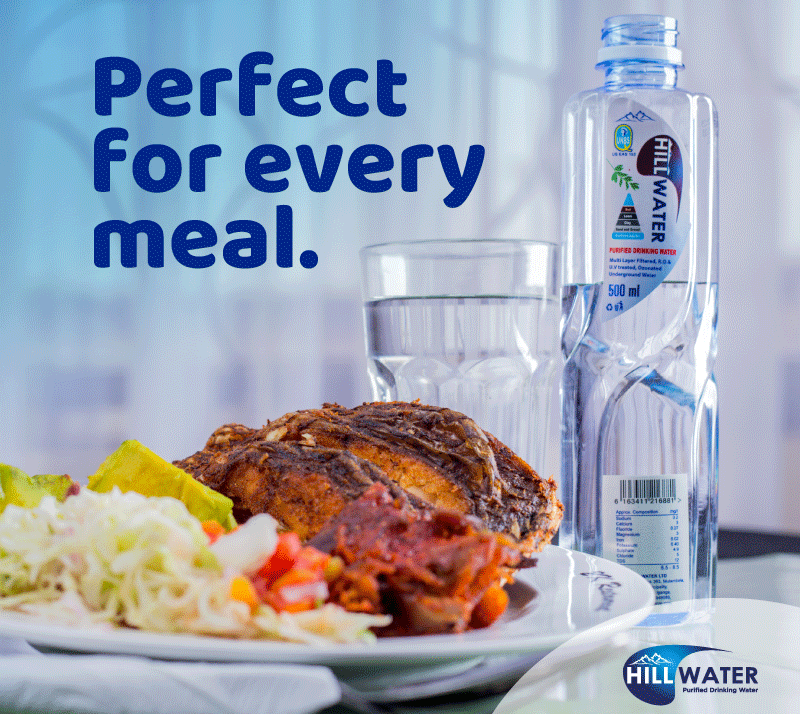 "The question is how many oil projects do you have? We have only one in Mwitanzige (Lake Albert) Valley. It's the project we have that will give us billions of dollars in a few years' time and it needs support of training which we planned that should be provided by Kigumba Institute," the President urged.
"Why do we have a problem in funding it fully? I don't see any problem with that. It's not lack of money but lack of planning by the Ministry of Finance, Planning and Economic Development as well as poor oversight and all that. How could you fail to plan to spend money in order to get more money in fairly a short time?" he also wondered.
Gen. Museveni further told politicians and officials in Government Ministries, Departments and Agencies(MDAs) to stop wasting public funds on external travels and channel the money on developmental projects that would economically transform the country.
"Your ancestors had the technology where they got a small quantity of sour milk then add it in a gourd full of fresh milk and within a few hours, all of it would be sour. So really this is a concept of planning. We need a small "sour milk" to get all this big resource turned into money in our pockets," he stated.
"Therefore,  even if we are to spend USD 50 million,  60 or even USD100 million to make Kigumba Petroleum Institute a world class training centre,  we shall do it. We have the money. Yes we have got very many needs,  some want money to eat. We can constrain that. We can say stop travelling. Tell the civil servants, the MPs, the politicians to stop travelling abroad; money is being wasted in external travel and here Kigumba is crying for money."
President Museveni also disclosed that it was Uganda under the NRM Government that started the initiative of training people in petroleum in the whole of Africa.
"The people we sent abroad to train in petroleum are the ones who discovered oil here. They came and showed me on the computer. That is how they started now to look for these companies because we didn't have the money to dig but already, we knew the location of the oil," he said.
"If you have that history of pioneering, let's also pioneer in this Education here by having a world class petroleum training centre and later alone you can have other aspects of energy like the solar and biogas. We can add them later. So, please let us get the full plan. We shall support it because it is unique. You cannot compare it with external travel, allowances inside Uganda. We can freeze all that and have this, like we have done for other things."
The First Lady also Minister of Education and Sports, Mrs. Janet Museveni, applauded President Museveni for his continued advocacy and support in skilling Ugandans, which is key in employment and wealth creation.
"As part of your wider vision to improve human resource capacity to steer socio-economic development and Uganda's transformation agenda, in 2012 you launched a 10-year Skilling Uganda Strategic Plan. The plan articulated clearly the direction a country should take to skill its people and unlock their potential for productivity. Since then, the Ministry of Education and Sports has been implementing various projects towards the achievement of that goal and interventions within these projects have led to improved infrastructure, systems and processes in the delivery of technical and vocational education training in this country," Mrs. Museveni noted.
"As a result, we are witnessing increasing enrollment, changing attitude and more visibility of the skilling sub-sector. You have personally initiated several skilling initiatives and many Ugandans have benefited," she added.
The Permanent Secretary, Ministry of Education and Sports, Ms. Kate Lamaro, said the commissioned facilities were very significant to Government's journey of transforming skills development in the country.
"UPIK is earmarked to be transformed into a Centre of Excellence for oil and gas related training. This is in line with the Skilling Uganda strategy and plan which strongly advocates for building centres of excellence to supply manpower for specific economic sectors," Ms. Lamaro said.
The Permanent Secretary also revealed that the total cost of the project is over Shs57 billion.
"I want to also take this opportunity Your Excellency to thank the World Bank for not only extending financial support towards this project but also for the continuous guidance that they provided to ensure that this project succeeds."
Kiryandongo LCV Chairperson, Mrs. Edith Aliguma Adyeri, lauded President Museveni and the Government of Uganda for promoting education and skilling in Bunyoro sub region.
"Thank you for providing opportunities to Bunyoro through vocational institutions like UPIK, Kiryandongo Technical Institute and Bunyoro Zonal Industrial Hub among others. When our children are skilled, they will get jobs that in turn will improve their livelihoods," Mrs. Aliguma said.
The Principal of UPIK, Mr. Bernard Ongodia, also commended President Museveni for his visionary leadership that led to the setup of the institution.
"UPIK came into existence due to your visionary leadership when you issued a directive in 2009 to start the institution with a goal of training Ugandans and create adequate manpower at both artisanal and technical levels which makes the highest number of direct and indirect jobs in the oil and gas sector," Mr. Ongodia said.
"This was a very strategic decision that you took, and we are very grateful. Without UPIK,  it was going to be very difficult to operationalise some of the provisions in the local content framework on the oil and gas sector in the country," he added.
Mr. Ongodia also appreciated Maama Janet and the Ministry of Education and Sports who intervened when the project was not making significant progress.
"Since then, we have experienced a commendable pace for the project implementation and now we are here celebrating," he said.
Located in Kiryandongo District,  Kigumba Petroleum Institute, also referred to as Uganda Petroleum Institute or as Uganda Petroleum Institute, Kigumba, is a Government-owned, national center for training, research and consultancy in the field of petroleum exploration, recovery, refinement and responsible utilisation in Uganda.
The event was also attended by State Minister for Bunyoro Affairs, Hon. Jenipher Kacha Namuyangu, Kibanda South MP, Hon. Karubanga Jacob Ateenyi and World Bank officials among others. 
Do you have a story in your community or an opinion to share with us: Email us at editorial@watchdoguganda.com