Ugandans on Social Media have attacked police for being unremorseful after  summoning Nathan L'Okori, the grieving father of the late Ex-Speaker of Parliament Jacob L'Okori Oulanyah, to explain to the security agency where he got information that the late Omoro County legislator died by poisoning.
A few hours after the announcement of Oulanyah's death by President Yoweri Museveni, his father L'Okori revealed that his son died of poison. Several other poison conspiracies were heard in the media which forced President Museveni to ask Police to arrest whoever makes allegations that Oulanyah's death was caused by poison.
"The police will come and ask you to give them some information because Oulanyah did not die in a private home. Police are going to come and ask you to tell us because you seem to have information. We cannot go on with this indiscipline. It's not constructive at all, especially from some people who are educated and claim to be leaders. We are going to go for them," Museveni warned during Oulanyah State Funeral service at Kololo Independence grounds.
Despite Museveni's warning, Oulanyah's father went ahead to reaffirm to mourners during the burial of his son last Friday that the fallen ex-speaker was poisoned.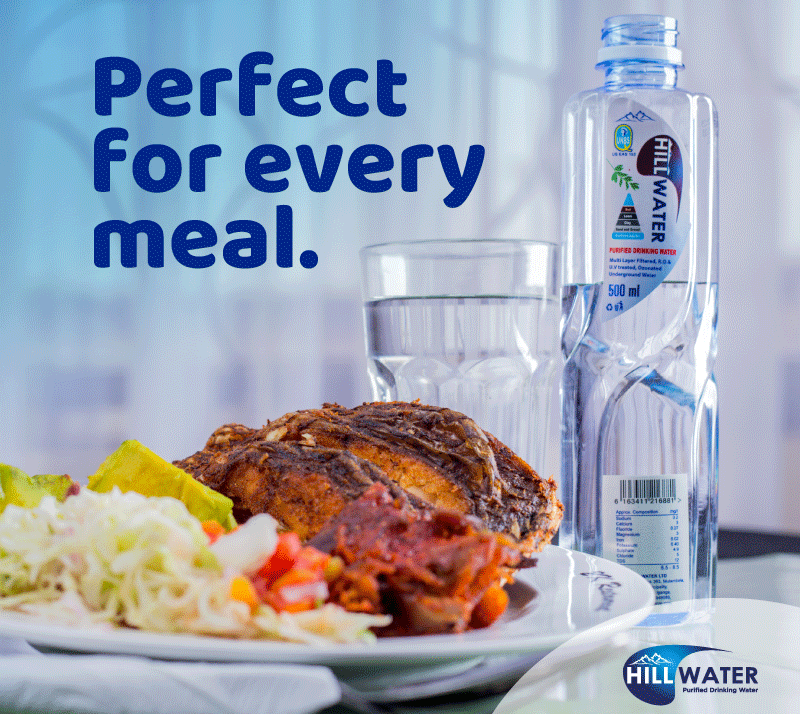 "I am not mourning in vain. I want to state clearly that Jacob was poisoned. He told me that he was operated on as doctors attempted to deal with poison. It affected his health so badly and by the time he was flown out he was not in a position to recover," Mzeei L'Okori asserted.
It's from these two statements that Police today through its spokesperson Fred Enanga revealed that they have summoned him among other people for interrogations over the poison allegations.
"We are therefore summoning all those persons with other causes of death including poisoning for further interview and statement recording. These will include Hon. Godfrey Kiwanda Ssuubi who also mentioned Hon.Chris Baryomunsi, Hon. Gilbert Olanya, Hon. Santa Okot, Hon Kyagulanyi Ssentamu Robert, mzee Nathan Okori and Bosmic Otim, a file of offensive communication is being prepared at CID headquarters in Kibuli, Kampala," Enanga told the media on Monday.
However, netizens have asked police not to embarrass and disrespect the old man and the entire family of the late Speaker by summoning him in a short time after losing his dearest son.
See comments:
David Kabanda; Mzee how far with the investigations into the case of a Human head that was allegedly being brought for someone at parliament. Whom did you summon then?
Micheal Ainomugisha; The country during these trying moments should not be graced with such summonings more so including the father of the deceased… I was about to ask why the interpreter of the day is not among the summoned but that's a question for another day…!
David Mayeku; Uganda is never short of surprises! How will Police or prosecutors prove that the late Hon Oulanyah never made these statements to them! It is annoying, how we fail to focus on more serious national issues than dwelling on hearsay.
Dynamic; Police are becoming very disrespectful to the mourning mzee. They should have instead visited Oulanyah's father and discussed with him with the assurance that they will investigate the matter but not summon him. They must know that the speaker passed on in the arms of government.
Frank Onyango; The challenge in Uganda is that most people have lost trust in the police and some government officials who overlie. So it's hard to convince the public that what the minister read was the correct postmortem report. Let police stop disturbing mzee.
TheNeoclassical; Almost whenever every VIP dies, there is talk of "poison" what is so special about this case??
The Brand Watum; This time the spirit of Jacob Oulanyah that appeared in form of a wild wind on the burial should remove the roofs of some police officers and whoever is behind such summons. The dead are not dead. Discuss.
Geoffrey; I believe Mzee Okori explained to the Acholi Elders about the poisoning and perhaps the elders will do investigations to find out also the truth culturally. Meanwhile, police can do their investigations too. If true, the victim needs to be dealt with.
Chemoget; Talking about the alleged poisoning may not serve any justice to the family and memory of the deceased! If the same rumours materialized before burial why didn't those suspecting foul play call for an independent autopsy/post mortem if they truly cared?
Ssali Rashid; Uganda is a such a miserable county, why are they not investigating on kaweesi, kigundu, kirumira killings instead of wasting our time.
Tarajinx8; Now the police are trying to find ways of using its expired tear gas on Ugandans. We know who you should summon first.
Do you have a story in your community or an opinion to share with us: Email us at editorial@watchdoguganda.com