At Kyalutwaka village, Misubiro parish, Lwengo District, seated on chair, is George Mutabaazi, 45, the former Lwengo District Chairperson. The name; Mutabaazi in Lwengo up to date causes cold chills to some area residents and they become panicky whenever they see him.
"Hooo…… Mutabaazi…………," a one young boy whispered upon noticing his official car.
The boy, Julius Mulema is among the many in the area who fear or love him because of his strictness and tough approach in dealing with lazy locals who used to fail to do community work and those who failed to send their children to school during his reign.
Mutabaazi became famous between 2014 and 2015, during his campaign to enforce and encourage residents to engage in community service. Here he allegedly physically assaulted several people in the district.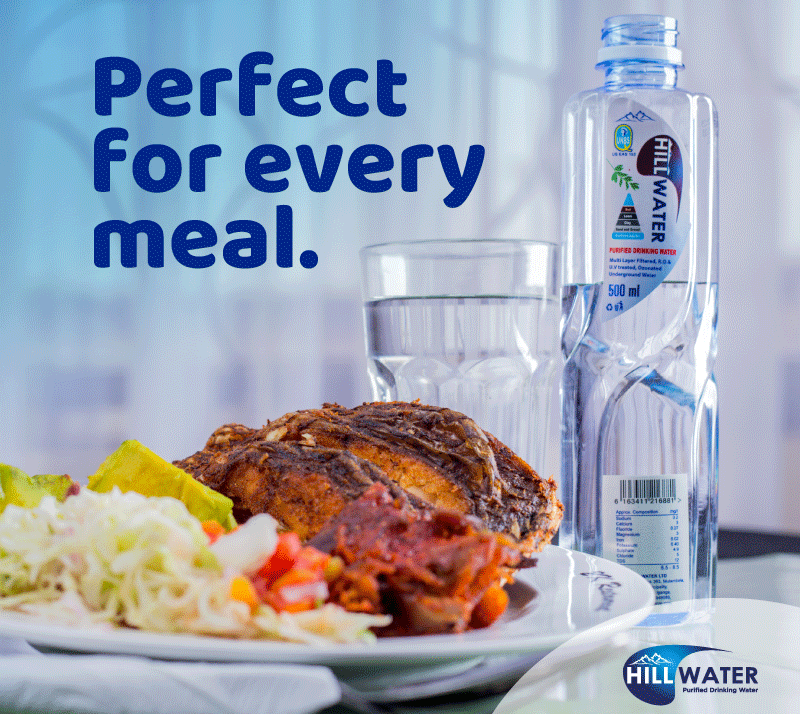 In 2014, the media was awash with stories of Mutabaazi going on rampage in the villages of Nakalinzi and Lwentamu in Lwengo, caning people for refusing to participate in voluntary community work.
Now days, Mutabaazi is much involved in poverty alleviation programs in Lwengo and a few days ago he offered  free training to locals of Katuulo village where he taught them in how they can market their agricultural produce to earn a living. This is one of the ways locals are benefiting from the former LC5 chairperson.
Just like his parents; he is also an agro-farmer with 8 acres of coffee, cabbage, maize, beans, avocado, and caged rabbits on the 10 acres of land. Here; he uses irrigation system to blossom his soothingly profitable farming empire.
"He is a leader with vision and advocates for people's development," Annet Tushemerirwe, a resident of Katuulo village said over Mutaabazi.
As a district; Lwengo whose estimated population is 281,400, entirely relies on agriculture as a prime economic activity.
To supplement this; Mutabaazi shares that, he has been using agriculture as a tool to lift people's standards of living since 2013. Many farmers in the region have went on to revive granary and he has also introduced Save Chakula program aimed at distributing free 100kg of maize among each aspiring farmer. He also gives out fertilizers to increase on the volume of food produced in the area.
"As a district; I found Lwengo in tatters. People could grow crops and rear animals but they had little knowledge on how they can economically benefit heavily from their produce. Politically, people were active, but nobody knew Lwengo and its potential in agriculture. Today, it's a model district," he said.
"I grew up here. We are rich with fertile soils but all we were lacking is the change in people's mindset. Ever since I started using a stick to punish people, things changed," astonishingly shared Mutabaazi who is married to Sharot Mutabaazi. The couple has four children together.
In July, 2013, Mutabazi and colleagues formed Lwengo District Business Council which today has 13500 people whose aim is to share commercial knowledge and networking amongst business folks.
Since then, locals have been able to achieve trainings with the help of Uganda National Entrepreneurship institute which teaches locals topics such as; financial inclusion literacy, mindset change, personal analysis and resource potential. Today, their immediate trainers are; Henry Ssemanda, Richard Ssekitoreko, Nooriat Nambazira and Sarah Kateregga.
On district, Sub County and village levels, they also formed SACCOs where interested locals are entitled to save shs 3000 per week. These are mainly farmers, and they have been able to organize agriculture tours in farms; Kamenyamiggo farm now owned by Mukono Zonal- agricultural institute.
In their last district agriculturalist summit, 465 Sacco's received 5 fresian cows each, before they also formed Lwengo District Women Union that now has 420 women led by Nalongo Sarah Kateregga. Many a times, their meetings are organized on Sundays, and Tuesdays, where they also save money and help one another in case the need arise.
"People were not good at saving here. They could sell goats, maize and coffee and end up in bars. Today, it's a rare case. They know where and how to spend their money," Mutabaazi revealed.
When he rallied residents to burn grass thatched houses; it wasn't so late for many to end up constructing well-refurbished and artistic houses.
"I don't want to see poor people in Lwengo. I will fight until when I succeed," he says before adding that in his maiden Book, Smiling faces but saddened hearts unravels most of his life story and how he has learnt to survive away from leadership and politics.
Academically; Mutabaazi went to St. Charles Lwanga, Kasasa for his "O" level and finished High School in Nakasero Secondary School before he joined Makerere University and graduated with a Bachelor's of Arts in Sociology and Geography in 1997.
Later he, joined Uganda Management Institute for a Post Graduate Diploma in Project Planning and Management in 1998. In addition he holds a Masters of Arts Program in Peace and Development Studies (Conflict Management) from Universitat Jaune, Spain.
Do you have a story in your community or an opinion to share with us: Email us at editorial@watchdoguganda.com